Audrey Penn's children's book "The Kissing Hand" tells the story of a young Chester Raccoon who is scared to leave his mom and go to school. His mom has a secret, though: when she kisses his hand, he can always press his little paw up to his little face and he'll be able to feel her love.
Parents of young children know that this story is super relatable. When kids go to school for the first time, it can be stressful for everyone involved. That's why "The Kissing Hand" is such a great resource for preschool and kindergarten teachers and students and the perfect back-to-school story.
We've compiled the top 30 activities for "The Kissing Hand" so that you and your class can make the most of this heartwarming storybook.
Activities for Developing Reading Skills
Reading aloud with young readers -- especially those who are still developing their phonemic awareness -- is a great way to encourage reading skills. It also builds bonds and creates positive reading experiences for your students, which can prompt a lifelong love of reading.
Learn more: 45 Back to School Books for Read Alouds
For a twist on the original read-aloud activity, try presenting this video version of "The Kissing Hand." It's also a great video to encourage students to watch the night before school starts so that they can benefit from Audrey Penn's message before they face the first day of school.
Learn more: Storyline Online
3. Empathizing with the Main Characters
As you read the story with your students, have them guess or explain how each character is feeling. How does Chester Racoon feel when he has to leave in the morning? How does his mother feel? How does he feel when he remembers the Kissing Hand? How do they feel when he returns home? Recognizing and naming this emotional arch can boost students' empathy skills.
Learn more: Greater Good in Education
4. Coloring Pages with Prompts
These coloring pages include prompts so that when students take them home to share the coloring sheet with their families, they're encouraged to summarize or re-tell the story of the Kissing Hand. Summarizing a story is a great way to promote self-regulated learning skills such as self-monitoring and judgment of understanding.
Learn more: Coloring Home
5. First Day of School Reflection
This is a digital coloring sheet that also has a space for students to write about the highs and lows of their first day of school. They'll need help from a caregiver to complete this activity.
Learn more: The Present Teacher (TPT)
With help from this printout, students are prompted to choose the most important points or images from the book and draw them. This is a great way for students to practice identifying the main ideas in the story.
7. Handfuls of Hershey Kisses
Offer students Hershey Kisses throughout the day to remind them of their own Kissing Hand. This can help reinforce the positive message of the story: that there is always someone who loves them and who is thinking of them, even when they're far away.
8. Racoon Number Recognition Game
Use this printable game board plus a pair of dice to figure out how far your students have come with number recognition in the first week of school. This is a great assessment tool that will help you plan effective math lessons moving forward!
Learn more: Herding Kats in Kindergarten
You can offer your kiddos this tasty and cute cookie to celebrate making it through the first day of kindergarten! It's a cute snack idea and an edible reminder of Audrey Penn's message: that someone is thinking about them, and it's a great way to enjoy snack time or to start the transition home after the first day of school.
Learn more: A Dab of Glue Will Do
10. Kissing Hand Sock or Mitten
Give each student a sock or mitten with a little red heart sewn or attached to the center. Students can press their "kissing hand" mitten to their cheek whenever they feel sad during the day. It's also a great tool for helping kids during nap time or rest time, especially if they don't feel immediately comfortable in the classroom on the first day of school.
Learn more: Katie Clark Crochet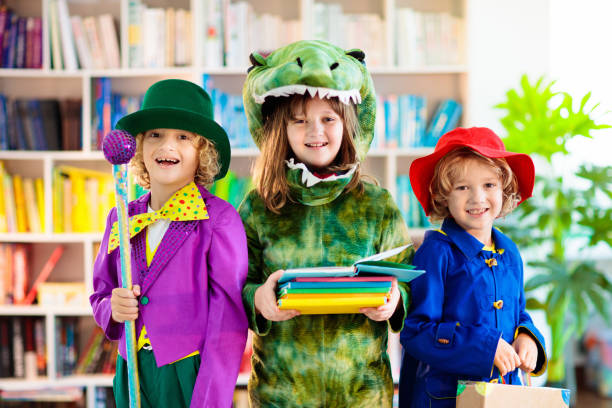 Take the students outside and give them plenty of props and small costume pieces. Then, have them act out the story. This kinesthetic summary activity helps to solidify the main plot points and messages of the story.
Learn more: Role-Playing Activities for Kids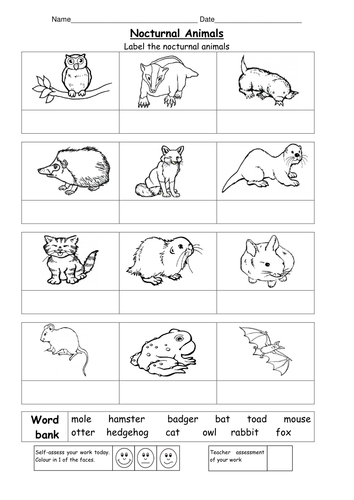 Chester Raccoon is a nocturnal animal and that's why he goes to school at night. Discuss other nocturnal animals that are awake at night, and use this worksheet to find nocturnal animals that live in your region.
Learn more: Tes.com
Create a set of sequencing blocks that features pictures of the main plot points in Audrey Penn's "The Kissing Hand." Then, in stations or small groups, have students stack the blocks so that the tower shows the story in order.
Learn more: Education Outside
14. Following Raccoon Tracks
This is a handy first day of school activity that you can organize with other teachers in your grade. Put paper raccoon tracks around the school, leading to important places like the main office, the cafeteria, and the library. Students follow the tracks and get familiar with the layout of the school on a raccoon-themed tour.
Learn more: Education.com
Arts and Crafts Activities
15. Raccoon Paper Bag Puppet
You can make these super easy paper bag puppets with your kiddos. Then, have students retell the story from Chester's first-person perspective, using the Chester Raccoon puppet as the narrator. Alternatively, they can tell the story from the momma raccoon's perspective.
Learn more: Fun Activities For Kids
16. Hand Cut-Out Necklace
Have students trace their hands onto a sturdy piece of construction paper, and then cut it out. Students can decorate their cutouts however they'd like. Once they're done decorating, give each student a little red heart sticker to put in the middle. Then, punch a hold in the cutout, run a string through it, and have students hang their Kissing Hands around their necks as the first day of school necklace.
At meet-the-teacher or during drop-off in the first week of school, encourage parents to leave a handprint on some construction paper. Make sure to write each child's name on the paper, so that on the first day of school (after the paint has dried), the kids can add their handprint on top of their caregiver's. Top up this first day of school craft a red heart sticker to remind students of the love that follows them wherever they go.
Learn more: Fun Hand Print Art Blog
This easy raccoon craft is made with paper, paste, and coloring tools. Simply print the raccoon head from this sweet raccoon head template, color it in, cut it out, and paste where indicated. Now you have a whole class full of raccoons!
Learn more: Simple Everyday Mom
Outdoors, give the students a list of items to find around the schoolyard. Discuss which things they might find in Chester Raccoon's forest, and which things they wouldn't. This helps put the young readers into the story's setting.
Learn more: Growing the Next Generation
This puzzle activity is good for students who are already familiar with basic phonics. It's a great tool for letter identification practice, and it's also beneficial for assessing the existing skills of incoming children.
Learn more: Teaching Heart
21. Teaching Emotions Worksheet Packet
This worksheet packet is a great addition to Audrey Penn's "The Kissing Hand" because it reinforces the emotional monitoring and regulation skills presented in the book. The packet is designed to help students name and regulate their first-day feelings, even during the stressful first weeks of school.
Learn more: The Chaos and Clutter
22. "The Kissing Hand" Teachers' Guide
This comprehensive packet takes teachers all the way through "The Kissing Hand" and provides activities and printable worksheets for the entire first day (or even the first week!) of school. It also balances the social, emotional, and academic learning objectives with fun activities.
Learn more: Elementary Edu
23. The Kissing Hand Poem
One of the best parts of "The Kissing Hand" is the lovely wording of the picture book. This poem is a great highlight and reminder for kids, and you can use it as a take-home prompt for families or as a flourish for in-class art projects.
Learn more: Teach Junkie
24. The Kissing Hand Activity Booklet
You can use this booklet of worksheets and activities to help guide discussion or open up the class-wide discussion about Audrey Penn's "The Kissing Hand."
Learn more: Mrs. Jones' Creation Station
25. Sequencing Worksheets Packet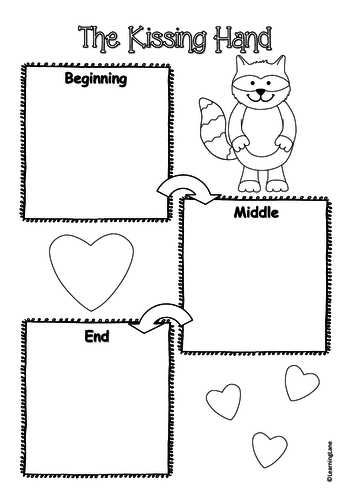 These printable activities focus on sequencing and summary tasks, which is a great way to lay foundational reading and prediction skills for young learners. It's fun practice!
Learn more: Tes.com
26. Activities Pack for "The Kissing Hand"
Check out this activity packet for several crafts, color sheets, and worksheets that will help you plan the entire first day of school for preschool or kindergarten students.
Learn more: The Wise Owl Factory
This packet is actually a mini-book for students to read and complete alongside Audrey Penn's "The Kissing Hand." It's a great resource for activity ideas and school activities, or for students who are studying individually with their families.
Learn more: Teaching with Children's Books
28. Sentence Sequencing Worksheet
In this worksheet, students cut and paste the words of model sentences into the correct order. It's a great way to practice simple sight words and syntax and to enhance fine motor skills.
Learn more: Ideas by Jivey
29. Comprehension Questions Dice Game
This discussion game can help you gauge the comprehension levels of your students to see if they really "got" the story. It's also a great way for teachers to get to know their students better on the first day of kindergarten.
Learn more: Robin Wilson First Grade Love (TPT)
This is a list of questions that can take the big ideas presented in the story and make them clear and real for your young learners. You can also send some of these questions home and encourage families to talk about them more on the night before school starts.
Learn more: Read Think Learn