I remember reading The Outsiders in middle school and while it was okay, I think that it would have been more engaging if there were more activities done with it, aside from the written comprehension questions and essay. Some are free and some aren't, so you may have to pick and choose, but in my opinion, they are all fabulous resources that I would use with my students. Enjoy and happy reading!
A quick anticipation guide can be a great pre-reading activity. It could be done independently or in a discussion format, depending on how much time you have for it. Personally, I would have students answer independently, then share their thoughts in a small group, but you could also make it a whole class activity.
Learn more: Poster 4 Teachers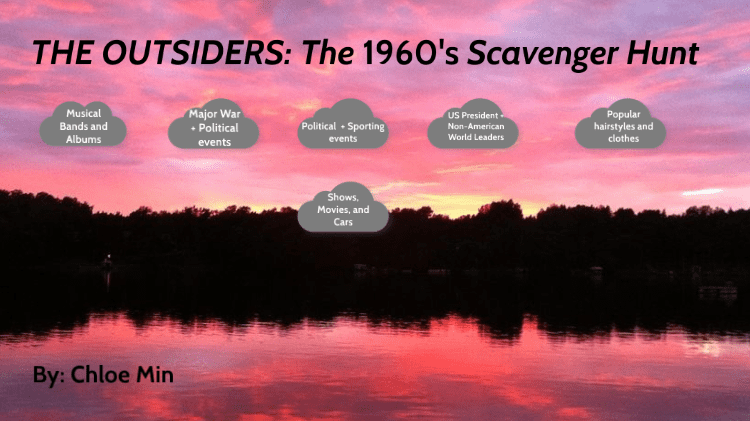 This digital pre-reading activity is great because it introduces the time period to kids so they have a better understanding of what's happening while reading and also teaches online research skills. I feel like kids are out of touch with how things were before their time, so this activity can really ground them with relatable ideas. The link is for the word document, which I would shorten a bit, in the interest of time.
Learn more: Chloe Min
First impressions can often lead kids to stereotype without getting to know someone. In this pre-reading activity, students will get to discuss their thoughts on images, which hopefully leads to them realizing that we can't always judge a book by its' cover. It compares modern photos with some of the book characters too.
Learn more: Ms. SM'S English Classes