Exploring the scientific concepts of thermal energy can be a fun and engaging experience for students; helping them to better understand the science behind heat and temperature. From hands-on experiments to interactive simulations, there are a variety of activities that educators can use to introduce and reinforce key concepts related to thermal energy. Let's explore some of the best thermal energy activities for students, including simple experiments and fun projects that can be done in the classroom or at home.
1. One-Stop-Shop Lessons

This one-stop-shop lesson plan for teaching thermal energy is awesome for middle or high-school-aged students. It presents easily digestible information, animations, labs, vocabulary, videos, and assessments – picks and chooses how you'd like to teach your students!
Learn More: Teach Engineering
2. Heat and Thermal Energy are Easily Explained
Miss Dahlman and her pup explain thermal energy in various scenarios; showcasing heat transfer from sunlight, fire, and household appliances.
Learn More: Miss Dahlman's World
3. Thermal Energy Simulations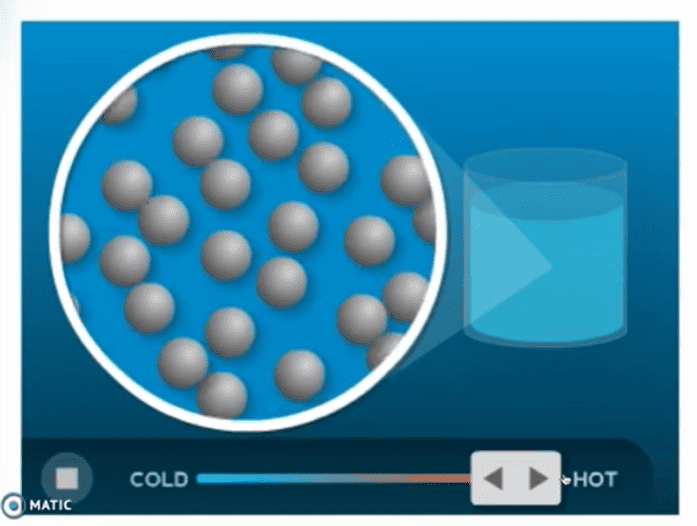 Immerse your students in interactive thermal energy simulations. Students can then engage in lessons about how heat transfers in different mediums.
Learn More: Open Sci Ed
4. Thermal Energy Song
Your students will be jamming along to this song about heat transfer all day long! It discusses ways that heat transfers and provides real-life examples that are relatable.
Learn More: Science4Us
5. S'more Fun with a Solar Pizza Box Oven
Cut a flap in the pizza box top to create a sun reflector. Attach aluminum foil to the flap's inside and bottom. Cover the window of the lid with plastic wrap and arrange smores inside the box. In a few minutes, the sun will melt the chocolate and toast the marshmallows.
Learn More: Take Them Outside
6. Endothermic Reaction Demo
Here's a cool project to demonstrate endothermic reactions. It's an ideal experiment for students in the middle grades. Gradually mix vinegar and bicarbonate soda in a foam cup to avoid overflow. Check the thermometer and discover how the temperature changes.
Learn More: Fizzics Education
7. Heat Transfer Demonstrations
Learn about conduction, convection, and radiation by viewing concrete examples, including cooking and fire demonstrations as well as lava and heat lamp experiments.
Learn More: MooMooMath and Science
8. Hot Air Balloon
Use everyday objects for this fun experiment. Fill two bowls- one with hot water and the other with icy water. Attach a balloon to an empty plastic bottle and submerge it in the cold water and then move to the hot water to inflate the balloon. Return the bottle to the cold water to watch the balloon deflate.
Learn More: Playing With Rain
9. Uses for Thermal Energy
This educational video for kids explores the concept of heat energy and its measurement as temperature. Heat energy also referred to as thermal energy, is transferred between objects and utilized in various applications, such as cooking, warming our surroundings, and production.
Learn More: NG Science
10. Virtual Worksheet for Thermal Energy Unit
Students can either complete this worksheet online or printed it on paper. They'll have an opportunity to shine by demonstrating their knowledge of thermal energy and heat transfer vocabulary. Teachers can set this up as part of an energy lab station.
Learn More: Live Worksheets
11. Print-and-Sort Thermal Energy Transfers
Individually, or as a whole class, students will cut out and categorize images into conduction, convection, or radiation categories and then describe how each picture demonstrates the particular type of heat transfer. Elementary-grade teachers can then make a bulletin board showcasing the newly taught vocabulary.
Learn More: Troup County School System
12. Electromagnetic Radiation
This video demonstrates heat transfer via electromagnetic radiation. The woman explains gamma rays, infrared, UV, and visible light heat transfer methods.
Learn More: The Animated Teacher
13. Burning a Balloon
Will an air-filled or water-filled balloon pop under a flame? Test your student's hypotheses and prepare to be amazed! This demonstration explores the physical properties of matter and the heat transfer process. A balloon without water breaks, while one with water will remain intact as the water absorbs heat and therefore protects the rubber.
Learn More: Angles and Acid
14. Convection Current Spiral Experiment
Cut a spiral pattern out of construction paper. Attach a string to the top and hold the spiral above a flame. The hot air from the candle hitting the spiral shape generates momentum transfer and causes the spiral to rotate in a convection current.
Learn More: Stack Exchange
15. Watch Heat Rise with Convection Currents
Try this experiment with your students! Squirt some red and blue food coloring into the base of a transparent container. Place a mug filled with boiling water beneath the dyes and observe the convection currents that form as the heat rises and falls in a circular motion as the warm water cools.
Learn More: Science Up with the Singing Zoologist
16. Baked Alaska: Edible Science
WOW your students with a thermal energy experiment using insulators, with a Baked Alaska. Match the cake's shape to the ice cream, cover it with meringue, and bake. When sliced, the surprise of an ice-cold interior wrapped in a warm exterior is revealed; demonstrating the insulating effect of the meringue.
Learn More: Instructables
17. Reading Passages
Perfect for 5th-grade to 7th-grade science classes, this resource provides two nonfiction readings and a set of response questions. It's available for free in both digital and printable formats and explains heat transfer by conduction, convection, and radiation in relation to thermal energy.
Learn More: Teachers Pay Teachers
18. Experimenting with Ice Cream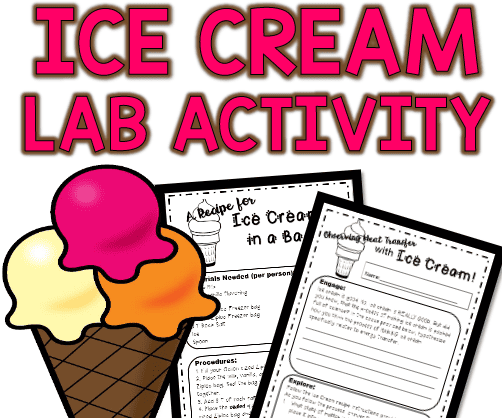 This fun "Ice Cream in a Bag" lab activity teaches middle/high school students about temperature, forms of energy, heat transfer, and phases of matter and phase changes. It includes student worksheets, a recipe, and an answer key.
Learn More: Pinterest
19. Best Spoon Heat Conductor
Here is a fun small group project for 2nd-grade science students. Place one plastic, one metal, and one wooden spoon in a bowl; top each with butter and a bead. Add hot water- almost filling the bowl. Observe the beads for 5-10 minutes to see what happens.
Learn More: Cool Science Experiments HQ
20. Learn Concepts of Temperature with Glow Sticks
Students will observe glow stick light emission while testing the effects of temperature differences. They'll fill three beakers with cold, room temperature, and hot water. Students can then crack the glow sticks and place one in each beaker. Finally, they'll draw conclusions based on the tested variables and data.
Learn More: The Learned Teacher