Think Pair Share (TPS) is a cooperative learning strategy to encourage students to think, then discuss in pairs, and finally share their thoughts aloud. This method works well to ensure that children are confident in their own ideas but can also accept others' ideas and opinions. These activities can easily be incorporated into all subjects and adapted to suit different age groups. If you are short on time, setting time limits or adding in a TPS activity as a lesson closure, are great ways to ensure your lesson stays on track. Check out the activities below for inspiration on how to do so!
1. One Page Project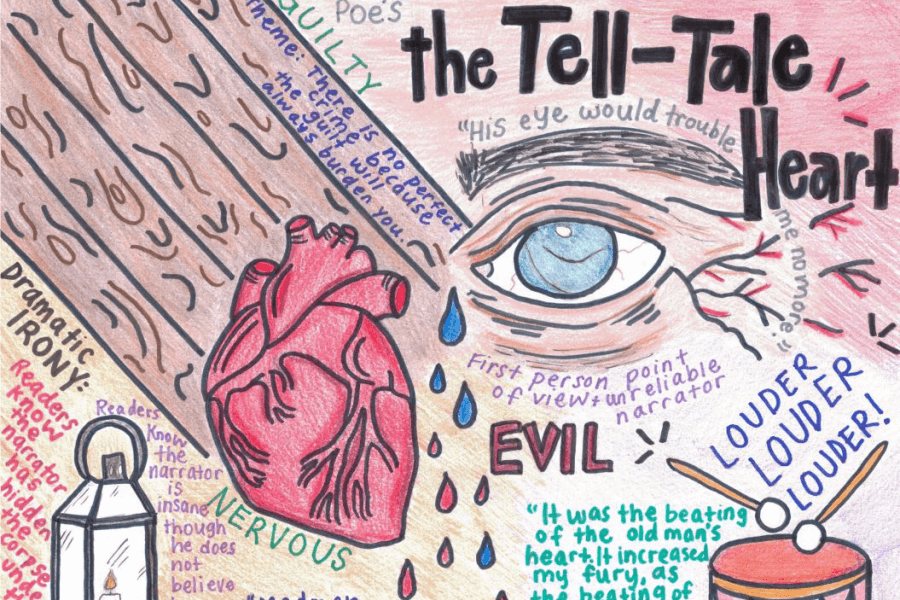 Put your students into pairs. Give each pair a sheet of A3 paper split down the middle. Each student gets half of the poster to work on. The catch is that the students have to blend their work at the center point; bringing in elements of their personalities and mixing them. The focus could be the class book or topic.
Learn More: Chomping at the Lit
2. Dictionary Hunt
Split students into teams of 2 or 3. Give each group a dictionary and a list of words. Set a timer for 5 minutes. See which team can find the most words and write down the dictionary definitions. This is great for developing language skills.
Learn More: Rock Your Home School
3. Book Research
Have your students work on a book report together in pairs. Encourage their listening skills by suggesting they think first and then pair and share; listening to their partner's ideas before sharing them on a sheet or with the class.
Learn More: 123Homeschool4Me
4. Roll-a-Die Discussion
For this activity, pairs of students choose a book and read two pages together. Each person rolls a die and completes the activity based on the number shown on the die. Keep reading two pages and repeat!
Learn More: Smore
5. New Class Bingo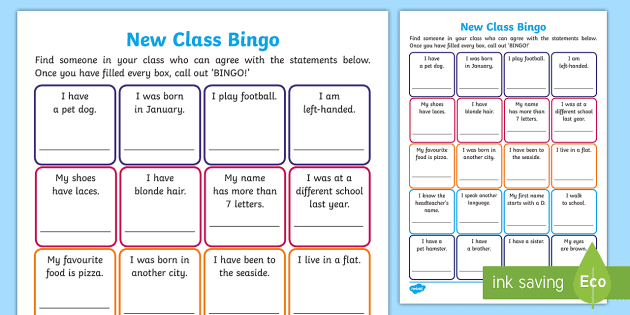 In pairs, students interview each other to find the answers to the questions on the sheet. Listening is key- as is working together. Fun answers can be reported back to the class. The first to get a full house wins!
Learn More: Twinkl
6. Which Way is Best?
Give your students a simple math problem such as 54 + 15. Give each student a whiteboard and ask them which way they would work this out. Have them write it on their board and then turn to their partner and discuss their method. A great teaching technique for encouraging good social skills!
Learn More: Literacy How
7. Pull a Name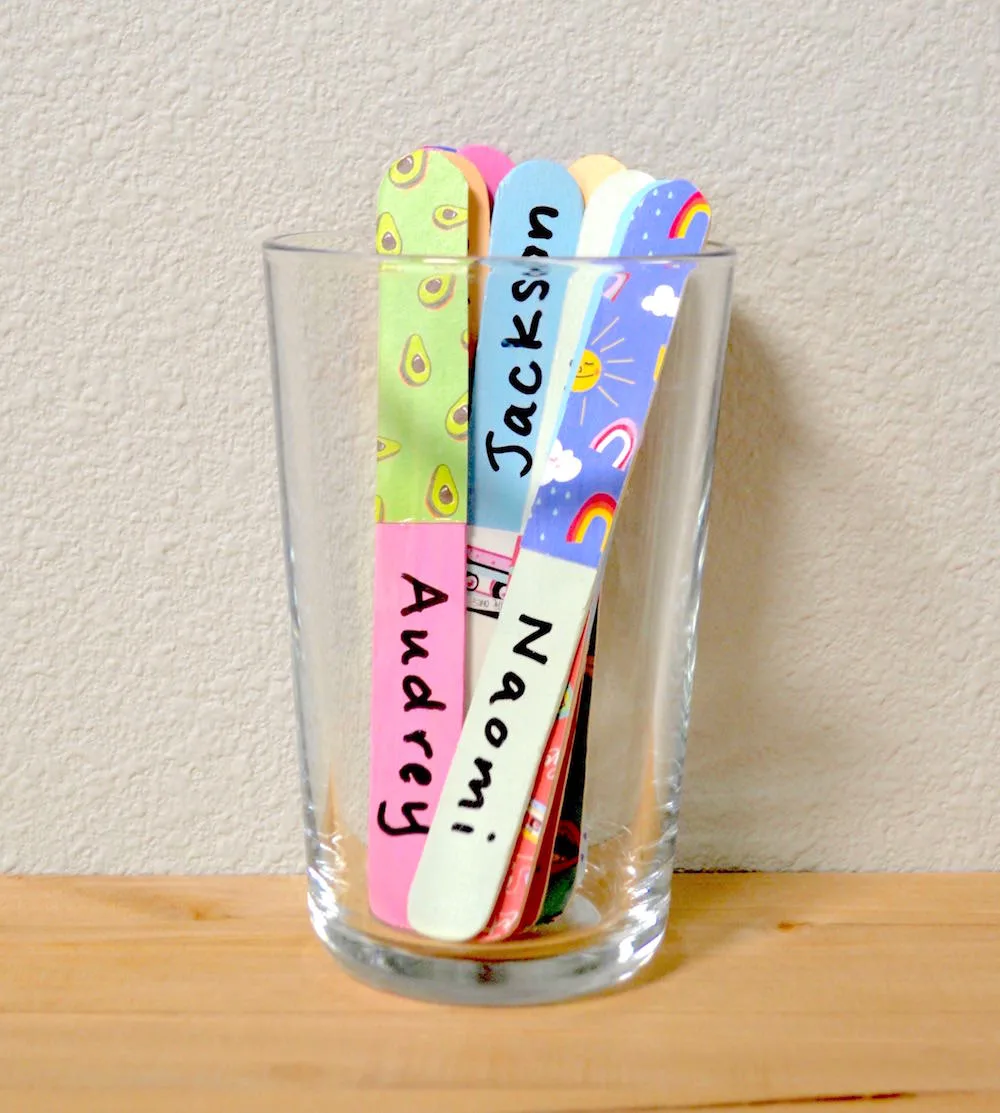 This fun popsicle stick holder is a great way to ensure everyone gets a turn whatever your class size! When asking a question to your class, simply pick a student's name from the holder. That student thinks or asks a friend for help and then shares the answer with the class.
Learn More: Mod Podge Rocks!
8. Gallery Walk
Have 5 or 6 students be in charge of some 'stations' scattered around the room. Hand out a topic quiz. Students can find the answers by approaching their classmates at the different stations and asking for the answer. Have learners share their findings with the class.
Learn More: Mud and Link Teaching
9. Famous Failures
A great activity for a larger classroom discussion; bringing in some really meaningful discussions about perseverance and resilience. This is a great think-pair-share method through which learners can discuss their failures in pairs.
Learn More: Big Life Journal
10. Totem Game
In this game, students can reveal each other's qualities and strengths by building a totem together. More points are scored for qualities that are especially accurate or relevant to that player. The player with the most points wins, but more importantly, everyone comes away with a feeling of appreciation from their fellow players.
Learn More: Amazon
11. Conversational Cube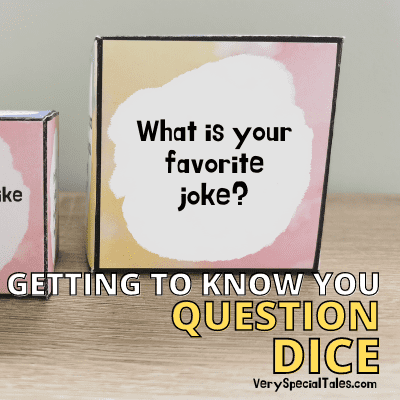 This handy cube is a great way to get students talking. The discussion questions give students an easy start and are an opportunity for students to find out more about each other in a fun and creative way!
Learn More: Very Special Tales
12. Book Reflection
Pairs of students are given the class book and a question sheet to complete. Students must think of their ideas before sharing them with their partners. The pair then works together to complete the questions using a mix of their thoughts on the text.
Learn More: Top Floor Teachers
13. Partner Scavenger Hunt
Amazing for student engagement! Who doesn't love a scavenger hunt? The difference here is each hidden item has a letter which creates a word. Students must work in pairs to complete this task. The fastest team wins!
Learn More: Play Party Plan
14. Weekend News
Kids love to talk about what they've been doing at the weekend. Buddy them up and have them share their news with a partner. The partners then report back to class on what their buddy did that weekend. This activity is great for boosting listening skills!
Learn More: The First Grade Lunchbox
15. Growth Mindset Cards
Using the think-pair-share strategy, challenge your students to work together to create their growth mindset cards. What positive messages can they come up with together? Share findings with the entire class.
Learn More: Pinterest
16. Stand Up, Hand Up, Pair Up
This activity allows the students to choose a partner besides their shoulder or face partner. It's perfect for a closure task as it requires students to get up out of their seats and walk around the classroom.
Learn More: Comprehensible Classroom
17. Give One, Get One
A great task for encouraging sharing ideas with a partner! This confidence-building exercise ensures students work together and listen to each other while their partner talks.
Learn More: Teaching With Simplicity
18. Shoulder Partners Emotions Activity
This can be adapted depending on a student's maturity level. Younger kids can make playdoh faces based on their drawn emotion card and then compare each other's creations. Older learners should be encouraged to share their emotions when choosing a "tell me about a time when you were" card. This makes the activity more meaningful and engaging.
Learn More: Life Over C's
19. Tower of Self Esteem
A fun game for the whole class, but to incorporate the think-pair-share technique, simply buddy students up and have them work on the cards as a pair. Give students time to think and report their thoughts on what they've discussed.
Learn More: Amazon
20. Skittles Game
The fantastic, open-ended questions in this game allow for plenty of class discussion. Have students discuss the questions in pairs, without needing to worry if they have got the correct answer.
Learn More: Coffee and Carpool