Building good character traits is an important part of children's education. These fun classroom activities are tailor-made to help your students learn the meaning of trustworthiness and how to establish trust levels with friends, family, and other people. Help them understand how to find honest people, build trust, and become amazing friends! These activities are perfect for an interactive lesson in ethics or teaching through everyday life situations.
1. Trust Falls
This is a quintessential trust-building activity that is a must for your trustworthiness lesson plans. Pair off your students and have them take turns falling and catching each other. You can also choose to make it a group activity and have your kids fall from a higher level!
Learn More: Christian Camp Pro
2. Helium Hula Hoops
Carefully balancing a hula hoop on the group's index fingers. Then working together, they must carefully lower the hula hoop to the ground without dropping it. Students need to communicate to build a level of trustworthiness between themselves to succeed!
Learn More: Elizabeth Campbell
3. Trust Walks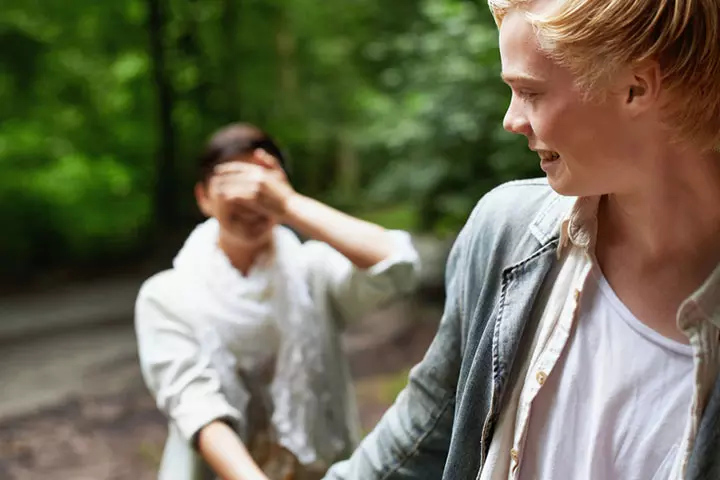 Learn all about trustworthiness in the great outdoors! Partner off and have one student put on a blindfold or close their eyes. Their partner then has to lead them on the path while telling them all about the obstacles in their way.
Learn More: Mom Junction
4. Showing Trustworthiness
This worksheet is an awesome way to get kids thinking about the meaning of trustworthiness and what character traits make someone trustworthy. Use the prompts as discussion questions, and describe real-life student examples of good, trustworthy behaviors.
Learn More: Worksheet Place
5. Blindfolded Navigation
Pair off your students for this engaging activity. One student serves as a guide for the other blindfolded student; giving them verbal instructions on how to navigate an obstacle course. It's also great for building and discovering new vocabulary pertaining to navigation.
Learn More: S&S Blog
6. Not Even a Little White Lie
Everyone knows what happens when Pinocchio lies. This fun activity uses that story to build kids' understanding of trustworthiness. Cut out the cards to begin. Then, every time you read a lie, have your kids add a block to show how lies grow and grow.
Learn More: Arts & Crackers
7. Loss of Trust Anchor Chart
Begin your discussion about honesty and trustworthiness with an anchor chart. Talk about how you build trust levels with someone, and what behaviors can break that trust. Turn the factors into lesson slides to use as a refresher lesson later in the year.
Learn More: Lucky Learning
8. Save the Canister
Place a can in the middle of a square. Give the group 5 minutes to plan how they are going to remove the can from the square without touching it or stepping in the square. They can use straws, strings, and rubber bands to achieve their goal!
Learn More: Guide, Inc.
9. Hula Hoop Pass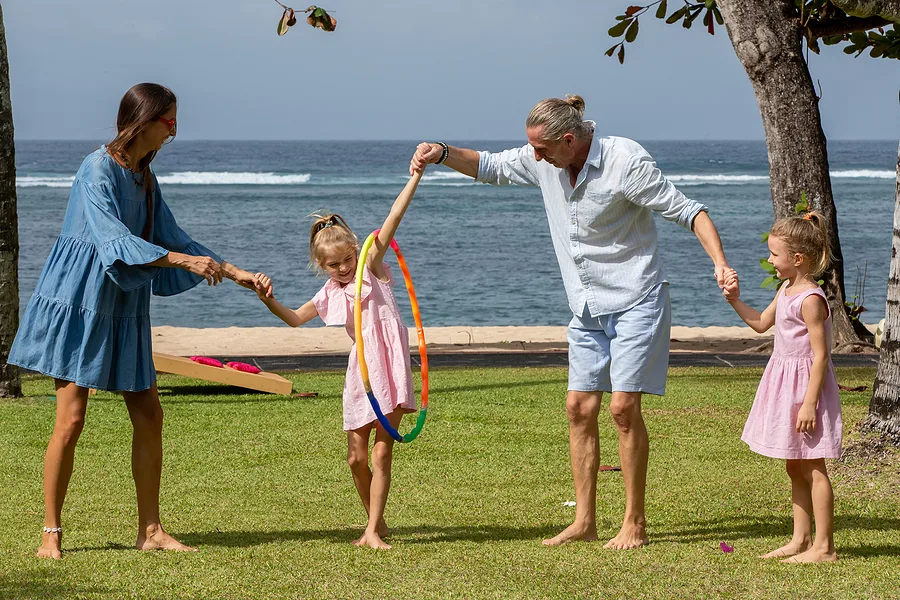 Break out the hula hoop for this classic icebreaker game. Form a large circle and hold hands. Then, working together, help each person pass through the hula hoop without breaking the chain. This activity builds communication skills and establishes good levels of trust between students.
Learn More: Empowered Parents
10. Wind in the Willows
Take your trust falls to the next level! Have one student stand in the middle of a circle of other students and gently fall backward. The other students must work together to keep the falling student upright and get them back to the middle of the circle.
Learn More: Play Meo
11. The Lie Monster
The Lie Monster is a fun story about a boy who tells a lie that grows and grows into a monster! It's perfect for helping kids visualize issues regarding honesty and what lies look like. Cut out the images and use them to tell the story.
Learn More: Etsy
12. Trustworthy Flowers
This cute craft is perfect for students of all ages! Have students grab a friend and work together to make a list of trust factors that help friendships blossom and grow! Place them around the classroom to serve as reminders of trustworthy behaviors.
Learn More: Pinterest
13. Trust or Distrust
Ask your students to think of three people they trust: a public figure, a family member, and someone at school. Do the same for people they distrust. Then, discuss why they feel that way about each person.
Learn More: Very Well Mind
14. Honesty Lessons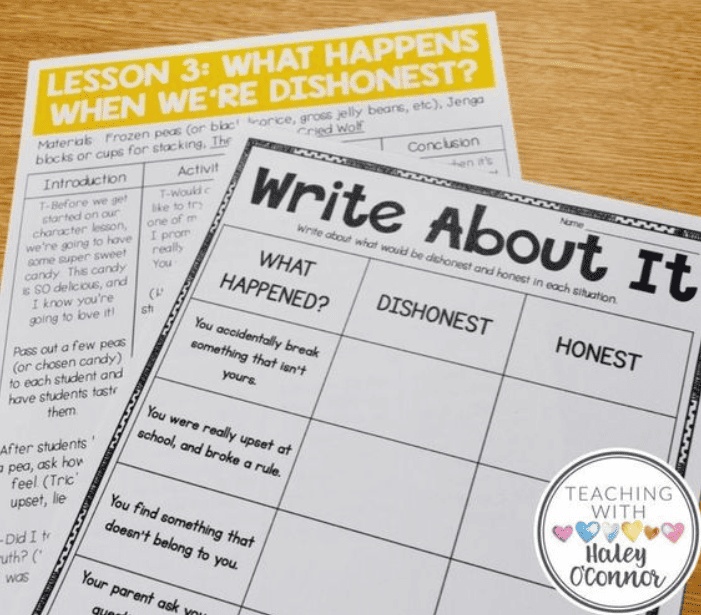 Use real-life student examples on these worksheets. For each situation, have your kids imagine what an honest and dishonest response and/or action would be. When they've finished, they can share their ideas with the class.
Learn More: Teaching with Haley O'Connor
15. It's True
A kid's literature classic! Follow Little Critter as he learns the consequences of lying and that telling the truth is always the right thing to do, even when it's really hard. A great addition to any story time.
Learn More: Amazon
16. Bat and Moth
One blindfolded student stands in the middle of the circle yelling "bat". Another blindfolded student responds with "moth" while avoiding being caught by the bat! The other kids must ensure that the bat and moth stay safe in the circle.
Learn More: Peace Corps
17. The Human Knot Game
This classic icebreaker game is an awesome way to establish trust between students. Have your students stand in a circle with their arms out. Grab a random person's hand and then try to untangle everyone without letting go of each other's hands!
Learn More: Icebreaker Ideas
18. Wall of Trust
Ask your students why they are trustworthy. For every answer, add a brick (tissue box) to the wall. Once built, carefully remove one brick to discuss the impact dishonesty and lies have on their walls of trust and then discuss how they can repair them.
Learn More: The Corner on Character
19. Peas & Candy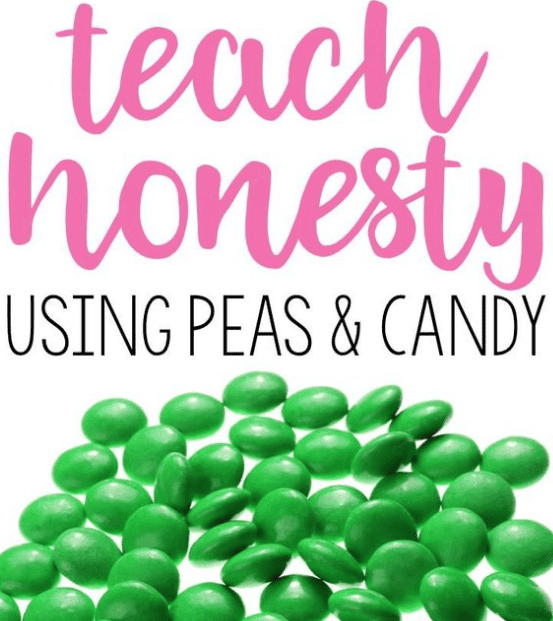 Tell your students you have some candy for them, but give them peas. Once they've realized it's not candy, say "oops, I'm sorry", and then pass out the real candy. Some students will say they don't believe you; allowing you to talk about how lies impact trust.
Learn More: Teaching with Haley O'Connor
20. Editable Trustworthy Book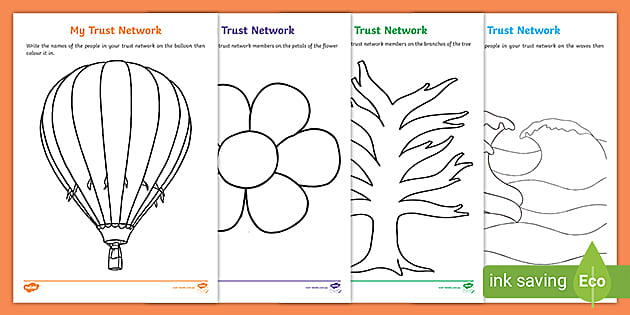 This pre-made digital activity can be printed and made into booklets for kids to refer to all year long. Each page has a character trait that exemplifies trustworthiness and other good behaviors. Have your kids use each page to describe a person from school!
Learn More: Fun for First