Turning Red is a cultural phenomenon! It follows a 13-year-old Chinese-Canadian girl as she navigates the chaos of adolescence while trying to be an obedient daughter to her helicopter mother. These activities help reinforce the film's themes of being true to yourself, loving your family, and sticking by your friends no matter what. Use the Disney Pixar film to help your kids navigate the unfortunate reality of the struggles of adolescence while throwing awesome parties they'll never forget!
1. Turning Red Watch Party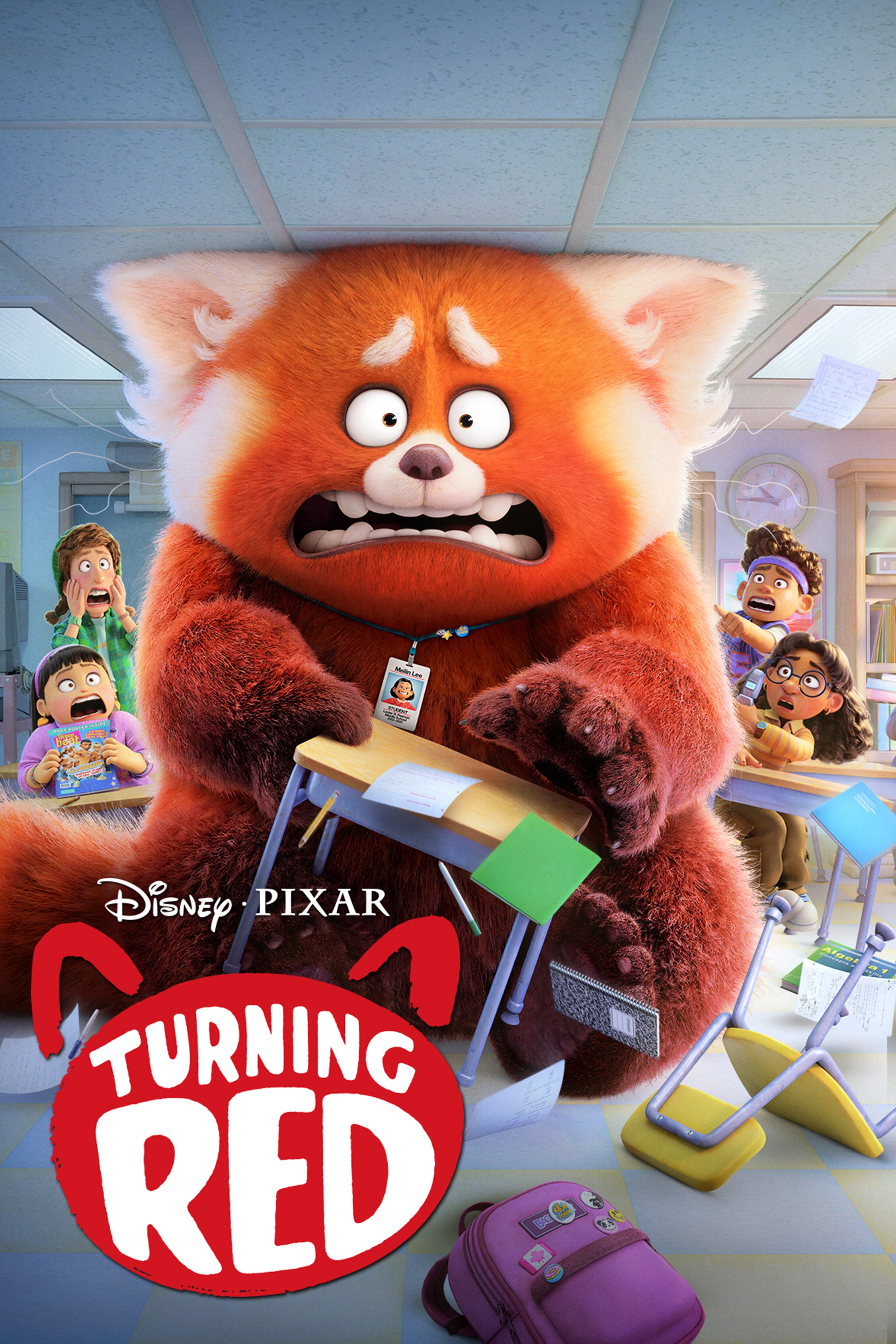 This panda-rific film is the ultimate (and perhaps only) way to kick off your Turning Red-themed party or movie night! Grab a copy of the original film and huddle up to watch with your kids and their friends. Be sure to make plenty of tasty snacks!
Learn More: Disney+
2. Coloring and Activity Pages
Coloring pages will keep your kids busy for hours! These free printable sheets combine activities and coloring for all kinds of Turning Red fun. Help Meilin get through the maze or color in photos of your favorite characters!
Learn More: The Savvy Mama Lifestyle
3. Panda Ears
These easy-to-craft paper panda ears are great for make-believe fun! Simply print the template and let your kids decorate their ears. They can choose between a realistic or fantasy look. Help younger kids cut and glue their headbands together.
Learn More: Mama Likes This
4. How To Draw Meilin Lee
Help your artists build their confidence with this digital activity. This step-by-step video teaches them how to draw Meilin. Once they have the basics down, encourage them to design their own characters.
Learn More: Learn How To Draw Hub
5. Memory Game
Put that personal panda power to the test with this fun memory game! Cut out the character cards and flip them face-side down. Then, time the kids as they match the pairs. Whoever has the fastest time gets an extra cookie!
Learn More: Monorails and Magic
6. Freeze Dance
Take a dance break with this awesome video! Try to keep up and freeze before the overbearing mother appears on the screen. Dance along with your kids and have them teach you the latest dance craze.
Learn More: Brain Break Land
7. Lunar New Year Envelopes
Celebrate the Lunar New Year with these beautiful envelopes. Traditionally used to give gifts to loved ones, you can use them as party favors or invitation envelopes. If your little ones are super crafty, they can design the paper cut-out frames from scratch!
Learn More: Enza's Bargains
8. Pin the Tail on the Red Panda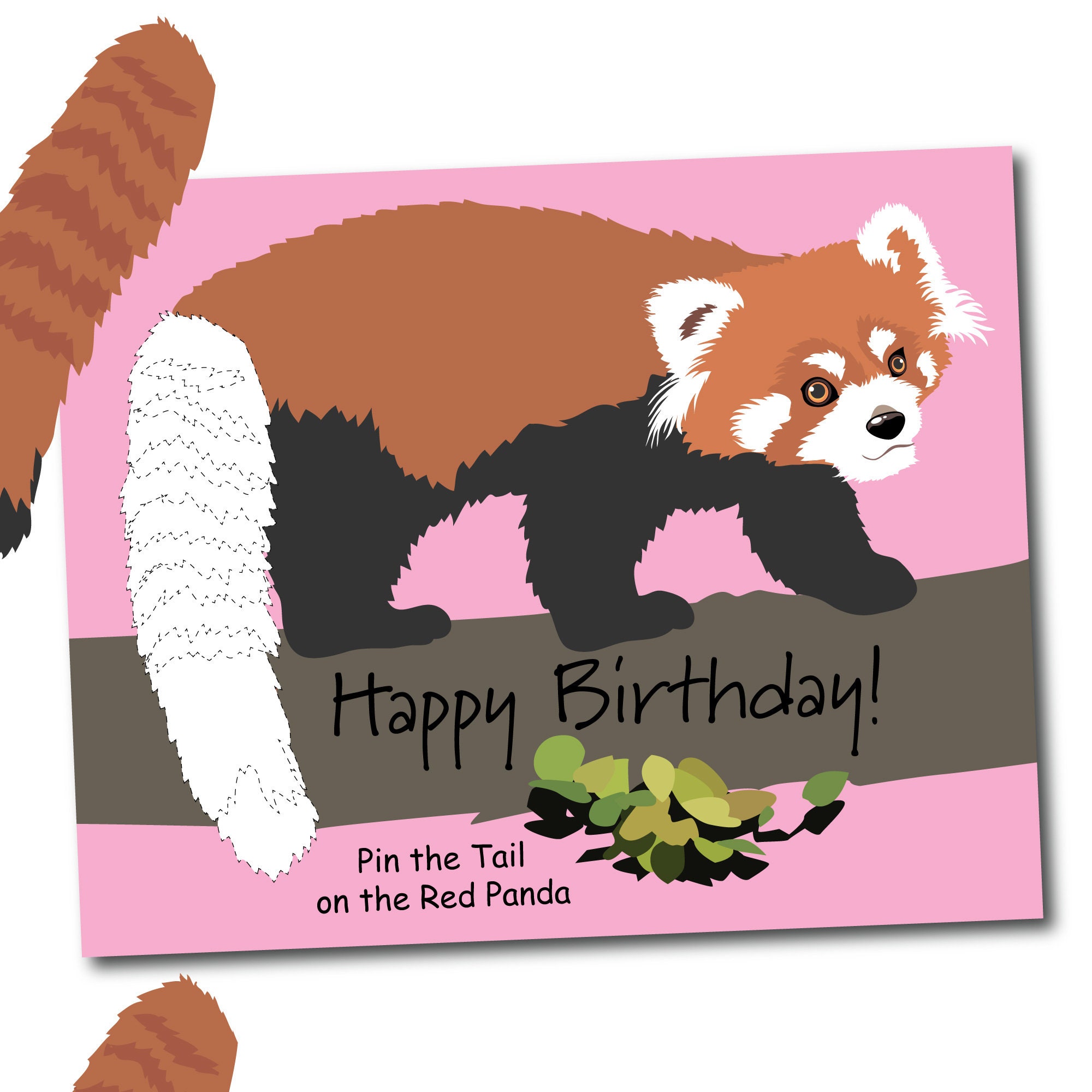 Pin the tail on the donkey is so last century! Update your birthday games with this cute alternative. You can choose to pin the tail or whiskers on the panda. Make sure that a blindfold is tightly secured before your kids make their attempt.
Learn More: Rather Rude Cards
9. Red Panda Party Box
These easy-to-fold gift boxes are the perfect way to end your Turning Red party. Turn it into a party activity for your kids and their friends. Once they've completed the crafts, they can fill them with tasty snacks or popcorn to eat during the movie!
Learn More: Design Bundles
10. Red Panda Facts
Red pandas are so adorable! Learn all that there is to know about the fantastic creatures with these activity sheets. If you have the opportunity, head to your local zoo to see if you can spot real red pandas!
Learn More: The Multi-taskin Mom
11. Red Panda Paper Craft
The perfect envelope for invitations or thank-you notes! Set up a crafting station at your party with all of the decorative pieces pre-cut and ready to go. Give your kids a tutorial on how to assemble their pandas. Then, let them craft away!
Learn More: Pinterest
12. Turning Red Party Masks
Whether you decide to buy pre-made masks or make them yourself, your kids will love wearing them during the party! For a fun game, have every kid grab one panda and one regular mask. Then, they switch them every time Meilin changes in the movie!
Learn More: 805 Masks
13. Bao Buns
Enjoy a quintessential Chinese recipe with these tasty treats. Gather your kids and give each one a specific task to complete before you assemble the buns together. You can substitute the traditional pork filling to suit dietary restrictions.
Learn More: Tasting Table
14. Homemade Fortune Cookies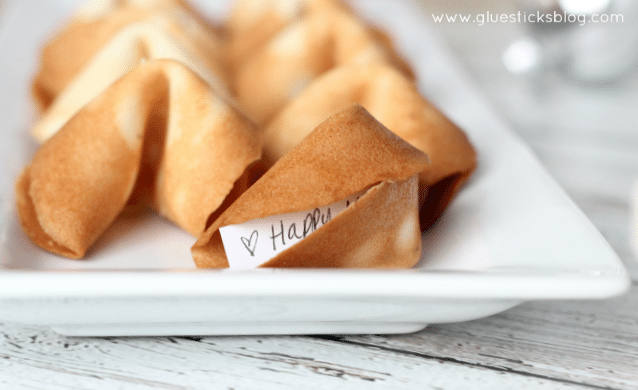 Customize your fortunes with this easy fortune cookie recipe. These cookies require fast fingers to bend while they're still hot. It's best to make them a few at a time to ensure the perfect shape. For an upgrade, dip them in chocolate once cooled.
Learn More: Glue Sticks
15. Turning Red Cookies
These tasty cookies are the ultimate party favor! The adorable characters pay homage to all the important moments in the film. Show your love for the movie and don't forget to include a Tamagotchi or two!
Learn More: Pinterest
16. How Are You Feeling
Emotions can be tough to handle- especially during the chaos of adolescence. This cute activity sheet is a quick and easy way for your kids to express their feelings without having to talk to you. Hang it on the fridge and have your little ones place a magnet on how they feel.
Learn More: Disney Parks Blog
17. Awkward Questions
Turn these party invitations into an easy way for your kids to ask awkward questions about growing up. Place a box in your kitchen. Tell your kids they can write anonymous questions about adolescence and put them in the box. Write the answers on the back for them to read later.
Learn More: Drevio
18. Turning Red Bingo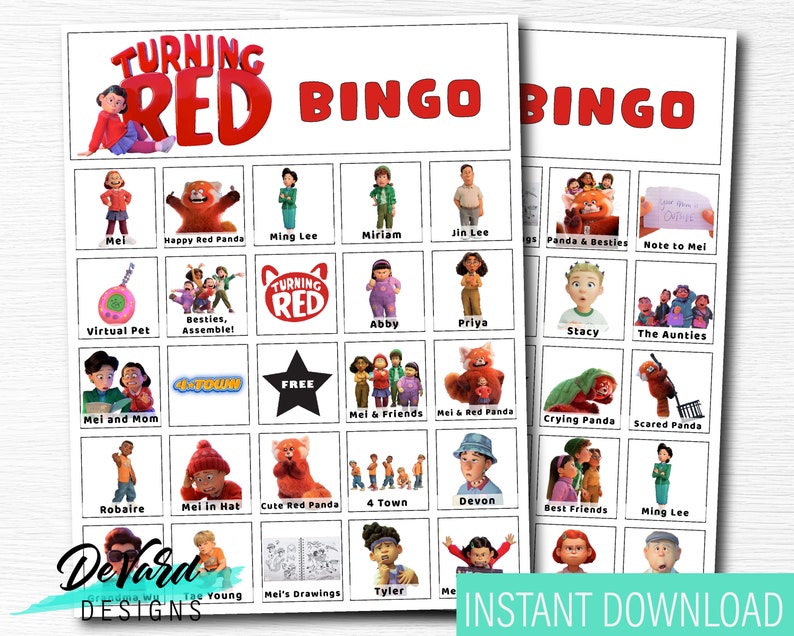 Turn movie night into game night! Bingo will keep the kids engaged with the movie, regardless of how many times they've seen it. Feel free to play with them! The winner gets a Tamagotchi or red panda stuffed animal! 
Learn More: Etsy
19. Felt Red Panda Headbands
These adorable felt ears are great for red panda-themed parties at every age! Carefully cut out double-sided ears in red felt. Wrap them around a plastic headband and glue them together. Decorate with white interiors and cute little bows.
Learn More: Crazy Wonderful
20. Mood Journals
Give your kids the space to express themselves without judgment. Mood journals allow them to reflect on how difficult situations made them feel and teach them how to express themselves without hurting other people's feelings. If they feel comfortable, let them share their journal entries with you.
Learn More: Amazon