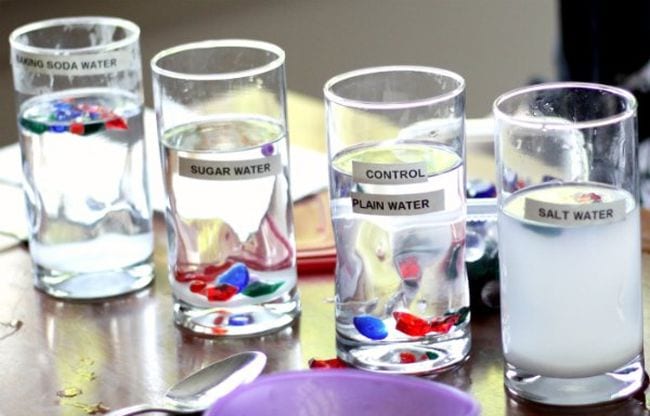 We don't need a fancy lab to do this simple experiment to test the density of different types of water. Make sure to have a control glass of tap water, then make glasses of salt, sugar, and baking soda water. You can use jewels, beads, or even grapes to test the different waters' densities.
Learn more: Science Kiddo
Here is a STEM activity that will blow your preschoolers' minds! Most of the materials you'll need can be found in your kitchen, but you may have to find the sea star molds at a craft or baking store. The stars are simple, baking soda, yellow food dye, and water. Freeze them in the molds and when it's time for the experiment take some out and let your kids drop vinegar on the stars to see what happens!
Learn more: Modern Preschool
23. Fork Painted Puffer Fish Craft
Who needs paint brushes when you've got forks! Time to get a little abstract and learn about these amazing sea creatures and their unique appearance and tendencies. Your kiddos can paint their own using a variety of colors.
Learn more: Crafty Morning
To create these cool blue wave effects in your bottle, you'll first help your toddlers mix water and blue food coloring. Fill half the jar with this liquid, then the rest of the jar with oil. Water and oil don't mix so when your kids shake the bottle it looks like waves!
Learn more: Little Bins for Little Bins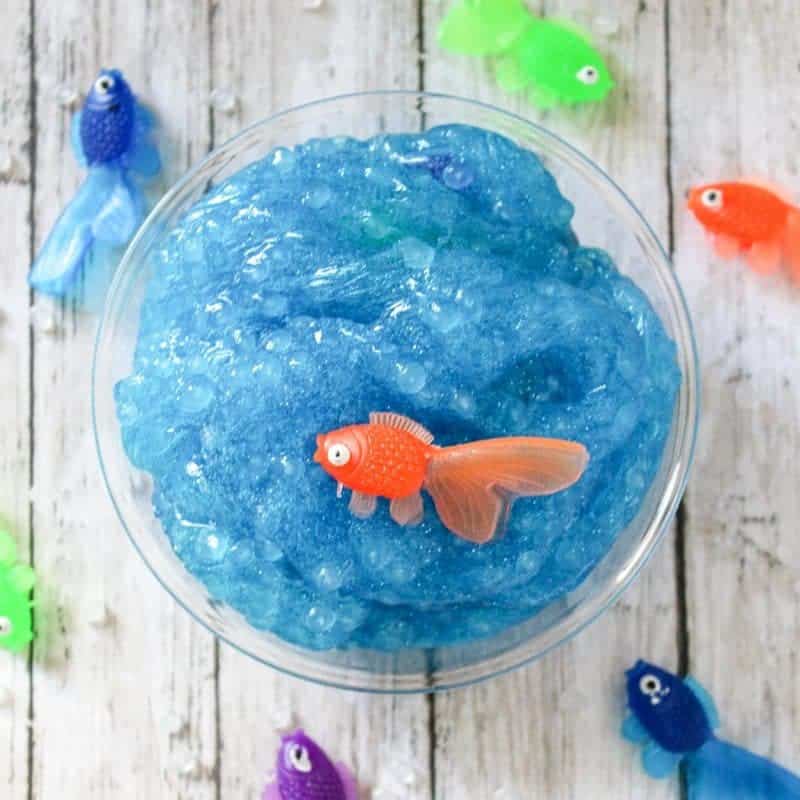 This fun textured slime is the ideal summer project to get your preschoolers excited about the ocean and all the cool animals that live in it. For the basic slime, follow the instructions, then you can add water beads and toys for added fun and ocean inspiration.
Learn more: Crayons and Cravings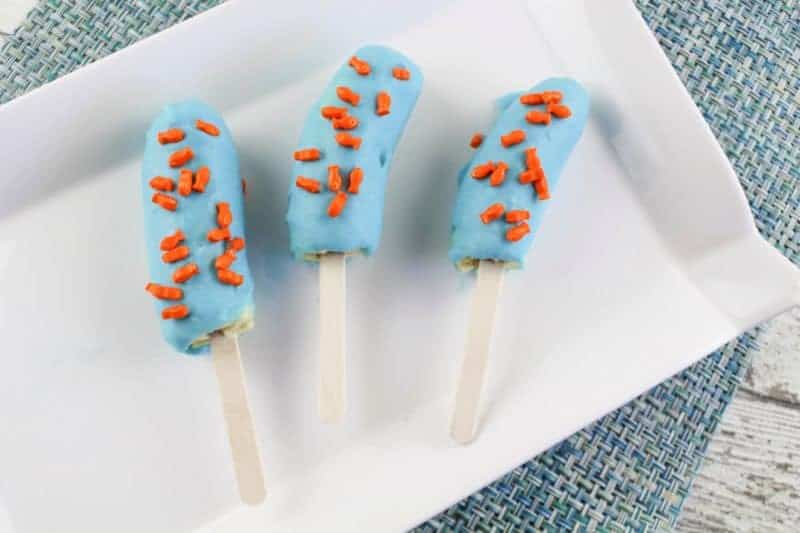 Do your little ones like bananas and chocolate? This snack is going to knock their socks off! Get some melting blue chocolate and coat your banana pieces. Then freeze them and add little candy fishes for a nice under-the-sea touch!
Learn more: Crayons and Cravings
Looking for a healthy snack to energize your toddlers while also teaching them about the amazing animals in the ocean? Well, these delicious and nutritious fruity sea turtles made from green apples and grapes are the perfect mid-day snack.
Learn more: Crafty Recipes
Whether you're having a game day at school or having fun at home, this motor skills ball game is a hole-in-one! If you are crafty, you can paint your own shark face on a cardboard box and cut out the mouth hole for the bean bags to go through.
Learn more: The Crumby Mommy
30. Sea Animal Memory Game
A great tool to use when teaching kids about animals is flash cards. You can use these for introduction, review, and memory games.
Learn more: Adventure in a Box