Valentine's Day is around the corner, and is there anything cuter than little people declaring their love for their little friends or for their families? We think not! We have trawled the internet and collected 28 of the best Valentine's day activities for your elementary school child, and the best part is that they all have a strong educational value! This means that you can be confident that they are learning valuable skills whilst playing! Take a look below to find what activity you'll start with!
1. Write notes on kindness
Writing kindness notes is a great way to get kids thinking about all the great things about the people close to them. It is easy to focus on the negative traits of a person's personality, but these gorgeous notes can help kids re-focus. They also provide a real-world application for practicing handwriting.
Learn more: True Education Partnerships
2. Hearts Symmetry
This is a gorgeous activity that allows your little one to explore color mixing at the same time as exploring concepts around symmetry. You can explore pattern, color, and texture, and carry out investigations into how you can achieve certain effects. Or, you can just have fun playing with the paint!
Learn More: Artful Parents
3. Heart Estimation Jars
Estimating is a challenging concept for elementary school kids. A themed activity can be a great way of introducing kids to this concept in a fun way! Show them what ten love hearts look like in your hand, then ask them to guess how many sweets are in the jars.
Learn more: Sign Up Genius
4. Fraction Hearts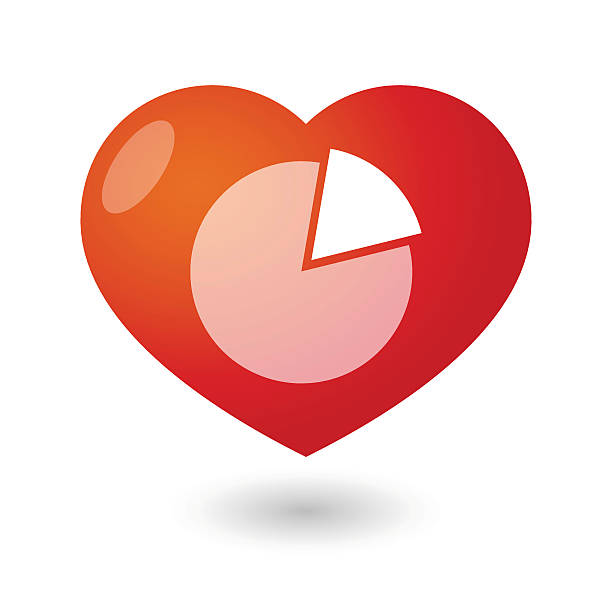 This fraction activity helps kids to match equivalent fractions in order to help mend broken hearts! It's so fun that your kids won't even realize that they are learning. It's a really great way to practice essential skills in either a collaborative way or independently- whichever they prefer.
Learn more: Teachers Pay Teachers
5. Pieces of my heart
Is there a better way to end an activity that with this gorgeous heart craft? Kids can spend time quietly reflecting on the things in life that they love, whether it be their pets, their loved ones, or their hobbies. Once finished, it can be stuck up on display.
Learn more: Raise the Bar the Reading
6. Write Valentines Poems
This activity can be as easy or hard as you want it to be. You can focus on free verse poetry, which has no set form, or you can challenge your child to write a haiku. It provides kids with an opportunity to explore different poetical styles before creating their own.
Learn more: True Education Partnerships
7. Bake some biscuits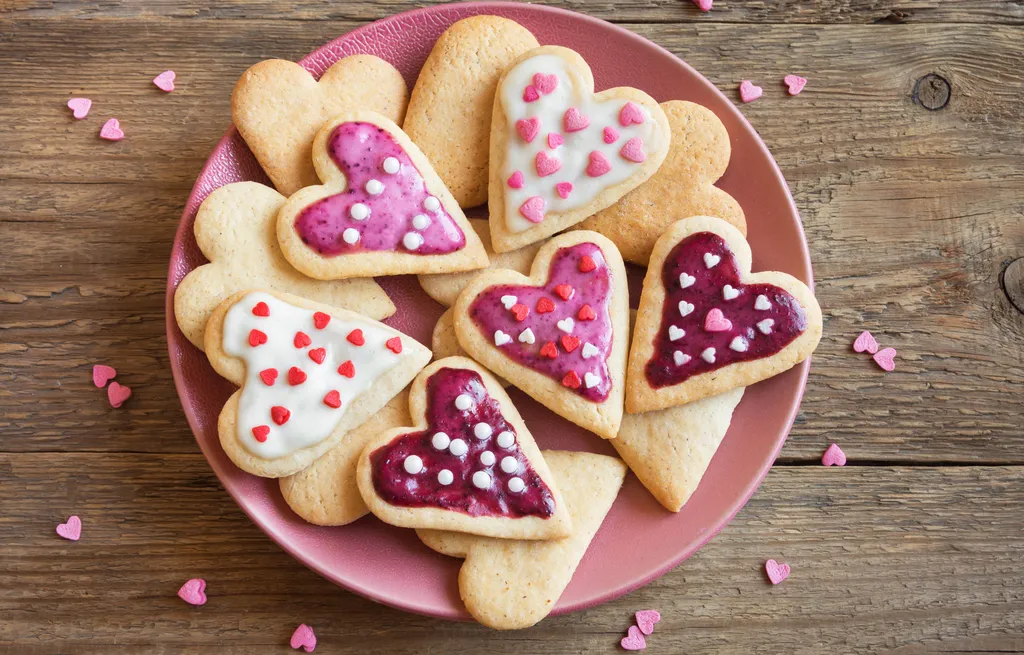 Baking is an amazing STEM activity as kids practice measuring and combining. They also develop their understanding of reversible and irreversible changes, as well as their gross and fine motor skills as they mix and decorate! You could include an entrepreneurial slant on things by packaging them up to sell.
Learn more: Good to Know
8. Make Heart Marshmallow Structures
This is a fabulous STEM activity as you challenge your kids to make the tallest, freestanding structure using toothpicks and heart-shaped marshmallows. For younger children, you could give them photos or physical examples of shapes and ask them to re-create what they see. Great for developing mathematical vocabulary around shapes!
Learn more: Buggy and Buddy
9. Heart Height
This activity is suited to young elementary children as it helps them to develop their understanding of measurement using non-standard measures. Make a tower of hearts and mark on it the height of each child. This is useful for helping children develop their understanding of the comparative concept of taller and shorter.
Learn more: 25 Sweet Valentines Day Ideas For School
10. Action Hearts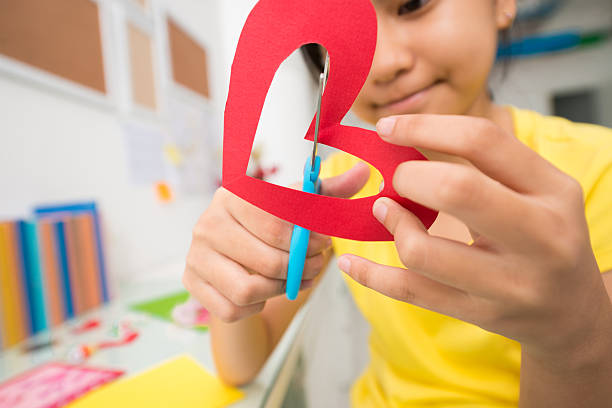 This Action Hearts activity is a great ice-breaker for your kids and can be done as a large group or with just one or two children. You can customize the activities if you make your own hearts. Want to practice specific skills, such as addition? Write some additional questions on the hearts!
Learn more: Teachers Pay Teachers
11. Fizzy Hearts Science
This is based on a pre-K activity, but it's a great activity to use in order to help your kids develop their investigative skills, particularly around predicting, planning and carrying out investigations, as well as evaluation. Let the kids help set up and you can talk about how to conduct investigations in a safe manner.
Learn more: B-Inspired Mama
12. Magic Milk Marbled Hearts
This is another super simple activity to set up. As with other STEM activities, it can be used to help children develop their prediction and investigation skills. For younger elementary kids, this can be done as a purely oral activity, but older kids can write up their predictions and findings.
Learn more: Lessons for Little One
13. Tissue Paper Stained Glass
This is a lovely craft activity for younger elementary students. They can practice their fine motor control skills as they tear the paper into small enough pieces, and they can practice their pincer grip as they move the pieces into place. It's also a gorgeous keepsake for the future!
Learn more: 25 Sweet Valentines Day Ideas For School
14. Valentine Lava Lamp
Lava lamps are a great way to show how gases move through liquids and make bubbles. Oil and water molecules won't mix because oil molecules are not attracted to water molecules, but what happens when you add a seltzer tablet? This is a fabulous activity that really engages children.
Learn more: STEAMsational
15. Crystal Hearts
This easy project is a must-do with elementary kids! You'll only need a few ingredients to help your kids make gorgeous hearts and learn about chemistry at the same time. This activity requires adult supervision, but produces spectacular results in the form of sparkling crystals if you wait overnight.
Learn more: The STEM Laboratory
16. Chocolate Strawberry Hearts
These treats are delicious, and they are both a learning opportunity and just a fun activity to do! Dip strawberries in melted chocolate before placing them on a baking tray in the fridge to set. Once hardened, remove from the fridge and enjoy!
Learn more: Cute DIY Projects
17. Build a Heart Model
Valentine's Day is the perfect day to learn about the human heart! Your child will see videos of the heart in action, they will make a heart model which pumps and shows the different parts and functions of the heart. Include a set of printables to consolidate their learning.
Learn more: 123 Homeschool 4 Me
18. Vegan Shortbread Biscuits
Loads of baking can be done around Valentine's Day! These vegan biscuits not only help your child to develop their understanding of measurement in real-world situations, but they can also stimulate a discussion around all the different reasons why people might choose to be vegan, as well as food hygiene.
Learn more: Sneaky Veg
19. Valentine's Sensory Bin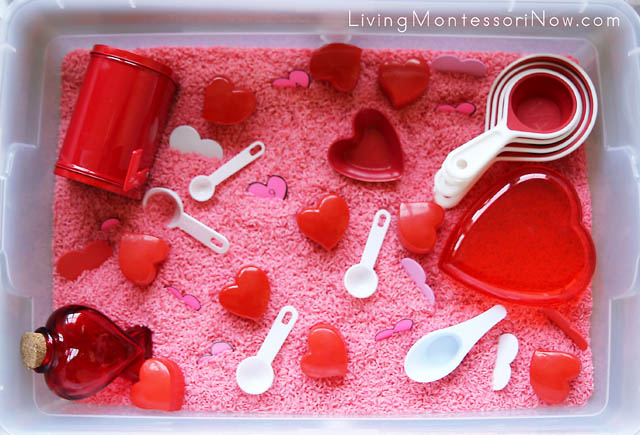 Sensory bins can be a great introduction to a theme or concept for older children. This sensory bin offers opportunities for counting, matching, and description, so it's a vocabulary-rich activity! For older children, you might like to place pieces of a heart puzzle for them to assemble.
Learn more: Living Montessori Now
20. Valentine Math
I fell in love with these when I saw them! This activity is a fabulous way to reinforce the different ways in which numbers can be represented. The heartbreakers activity develops genuine math skills using place value and expanded form in an engaging way. They can also play ValenTimes, a fun time-telling game.
Learn more: Susan Jones
21. Paper Plate Love Monster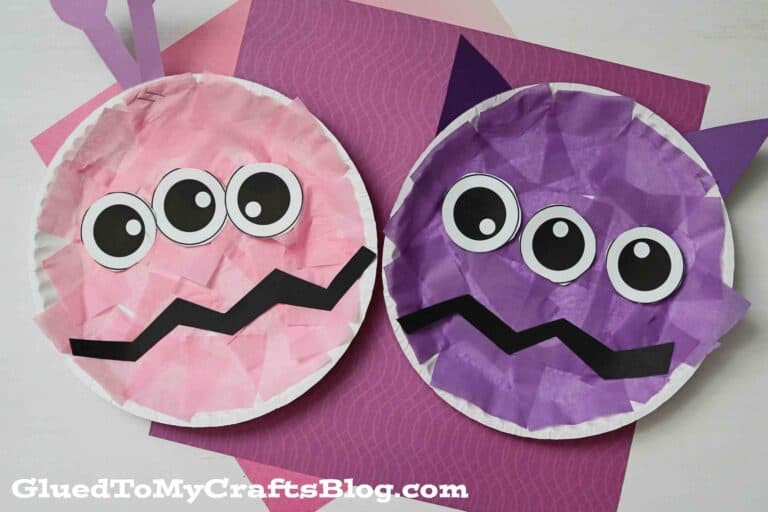 Love Monster is an adorable character who lives in Cutesville. It's not all smooth sailing for him, so this book and craft activity provide the perfect opportunity to discuss what love looks like and how we can make everyone feel welcome. Plus, your child can make a cute decoration!
Learn more: Glued to My Crafts
22. Origami Hearts
I love looking at crafts from other cultures, and Japanese origami is no exception. Use the origami hearts as a starter for further research into where the paper came from, where origami originated and how it has developed over the years. This is a great activity for older elementary learners.
Learn more: Gary Easy Origami
23. Layered Liquids Density experiments
The science aspect of this activity will suit older students, but children of any age will love watching this investigation unfold. The activity explores how various liquids with different densities behave when placed together in a vessel, and what it really means. Use red, pink, and white layers for a cute Valentine's Day theme.
Learn more: 123 Homeschool 4 Me
24. Jim Dine inspired hearts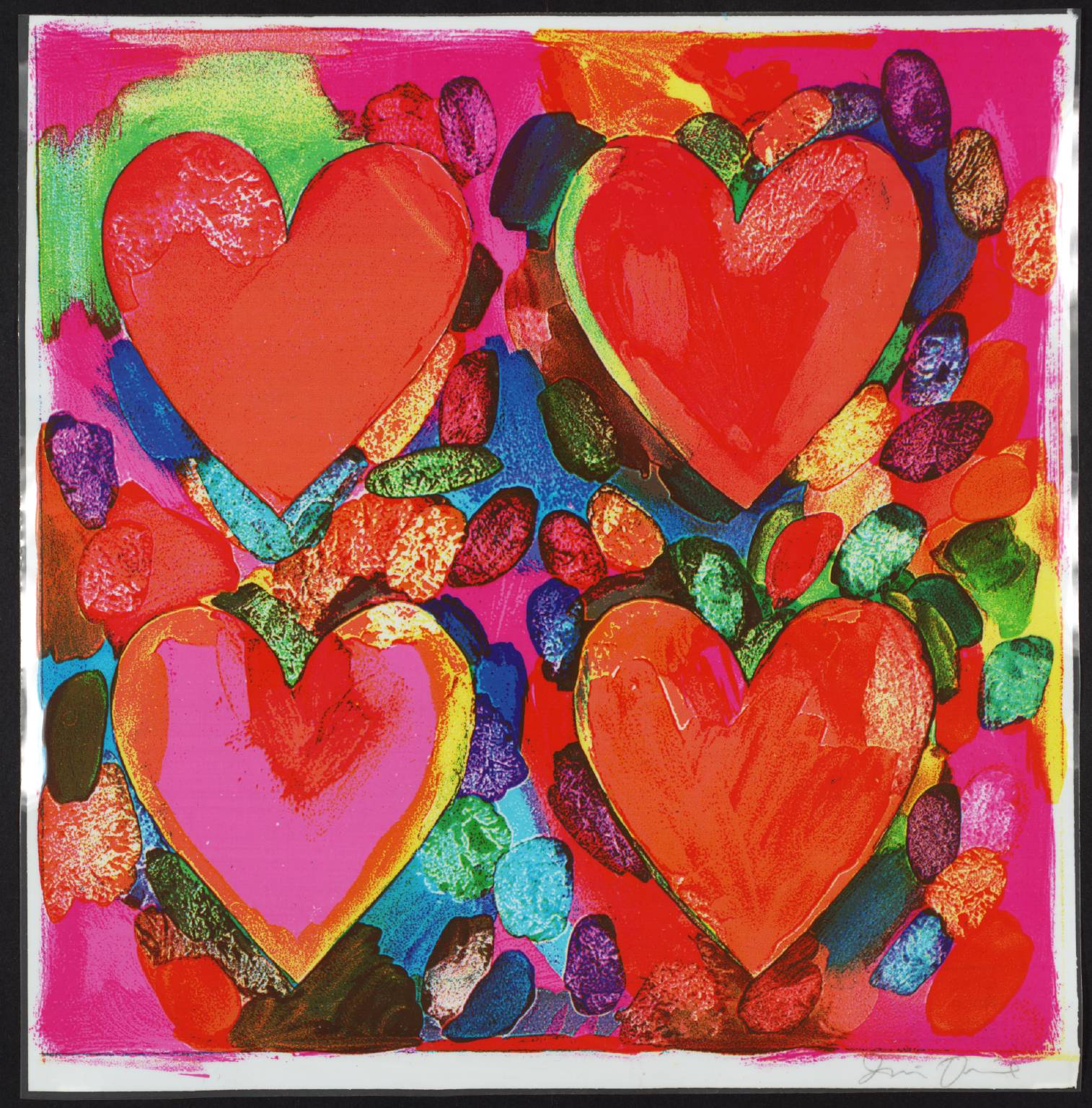 This is a great activity for any elementary school child. Younger children can re-create the artwork using their preferred medium, whereas older children could explore the artistic features which are specific to Jim Dine's work, plus his personal background as an artist, before replicating his techniques in their own work.
Learn more: Tate
25. Heart Buttons
This activity is great for children who need to develop their fine motor skills. Younger children could focus on using the pincer grip to move the buttons, whereas older learners can move them into place using tweezers. To take this activity a step further, children can create a button heart without a template.
Learn more: In My World
26. Valentine's Day Spanish activities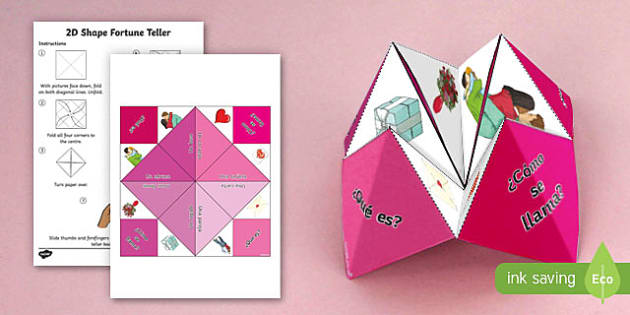 Let's not forget that Valentine's Day can also be used to develop your child's foreign language skills! Making a Valentine's Day fortune fan will allow your children to practice their fine motor and concentration skills at the same time as reinforcing Spanish vocabulary. Great for sparking discussions (in Spanish!)
Learn more: Twinkl
27. Self-inflating Valentine's balloon
A self-inflating balloon sounds like magic! It's not though – it's down to the chemical reaction between baking soda and vinegar. Younger children will enjoy helping to measure out the ingredients before mixing, whilst older children could research why the reaction is taking place before writing up and presenting their findings.
Learn more: Little Bins for Little Hands
28. Valentine's Day Scavenger Hunt
Sometimes an activity is needed to just blow off the cobwebs and get kids active! This activity can easily be adjusted to make it easier or harder, according to the needs of the children. You could also ask the children to create their own hunts for their friends to complete!
Learn more: Enjoy My Printables