Valentine's day is an opportunity to pull out all the stops to engage students in learning. Special holidays are the perfect time to incorporate games, sweet treats, and parties. There are several Valentine-themed math resources available for learners of all ages. Within this article, you will find games to address number recognition, basic math skills like addition and subtraction, and engaging activities for upper elementary learners. Students will enjoy these fun math activities while celebrating the day of love and friendship.
1. Hunting for Kisses
This sweet activity helps students to develop number recognition. You will write a number on the bottom of each chocolate kiss candy and they will match it to the number on the red dots to form the heart shape. Children can then enjoy eating their chocolate treats!
Learn More: Reading Confetti
2. Heart Number Matching
This is a combined math Valentine's day craft and learning exercise. Students will cut out a mix of small and large hearts using red and pink construction paper. You will write down a set of numbers on both sets of hearts. Students will then match the numbers.
Learn More: Inspiration Laboratories
3. Portable Ten Frame with Hearts
This is a ten-frame that you can take with you on the go! You can use small hearts that students will use to practice counting. This is also a great activity for working on fine motor skills. Ten frames are useful to teach children the value of numbers.
Learn More: Laly Mom
4. Baking Math Activity
Baking with children can be both educational and fun. Learning math through baking is a fantastic hands-on learning experience for them. They will learn measurements, ratios, following directions, and more.
Learn More: Crazy for Crust
5. Ten Frame Online Game
This is an interactive online game that students can play in small groups or individually on their computers. It's a great way to incorporate technology into the classroom and have fun doing so.
Learn More: A Kids Heart
6. Valentine's Math Worksheet
This heart-themed worksheet is a great way to make learning math fun. Students will practice addition and subtraction by writing the answer in each box. You can use this within math centers or make it a timed game where students race to see who can complete the sheet first.
Learn More: Activity Shelter
7. Counting Worksheets
This is another fantastic activity for math centers. Valentine-themed worksheets make it extra fun to practice counting with students. You can extend this activity by having students work with partners to create their own addition and subtraction problems.
Learn More: The Teaching Aunt
8. Logic Puzzles
Logic puzzles are very similar to emoji math. Students will figure out the value of Valentine-themed emojis to solve the puzzle. These are fun activities for any math classroom and students will be excited about solving each math challenge.
Learn More: Etsy
9. Valentines Fractions Math Printable
Students will learn about fractions as they complete this printable activity. Fractions can be intimidating, but activities like this make it interesting. Students will use the key to identify the value of the objects to figure out the answer to each problem. Children will learn to add and subtract fractions.
Learn More: Pinterest
10. Valentine's Math Bingo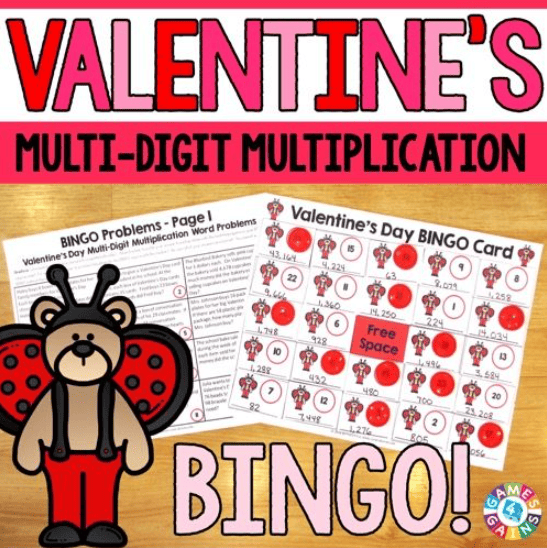 This activity comes with Valentine's-themed Bingo cards. Students will practice multi-digit multiplication while they play the game. It also includes word problems for students to solve as a class or in small groups. Bingo is effective because it can be fast-paced which requires students to think quickly.
Learn More: Pinterest
11. I Spy: How many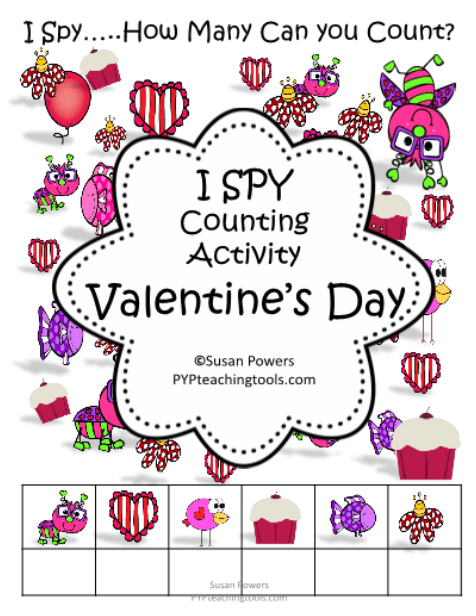 Check out this Valentine-themed I Spy game. Children will enjoy working with their friends to see how many items they can find. They can keep track using the chart to write how many of each item they are able to identify. Encourage students to describe what they see.
Learn More: Teacher Sherpa
12. Kindergarten Math
This Kindergarten math packet is perfect for celebrating Valentine's Day. One of the activities requires students to count the hearts and circle the number that represents the total number. Students will have to add, subtract, and count to solve each activity.
Learn More: Living Life and Learning
13. Candy Heart Patterns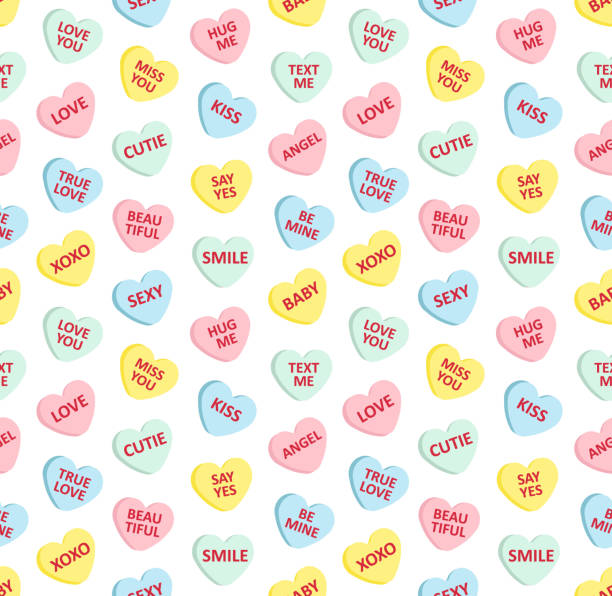 For this activity, students will use candy hearts to make patterns. They can practice classification skills by grouping colors of hearts together and then practicing alternating colors to make a pattern. Don't forget to give out a few extra candy hearts for the kids to eat!
Learn More: Living Life and Learning
14. Color by Code
Color by code is an excellent math idea for upper elementary grades. Students will practice writing numbers in 3-digit expanded form. Then, they will use the color code to color the picture.
Learn More: Etsy
15. Heart Multiplication
Students will fall in love with math after creating this cute math craft. You will prepare the cardstock hearts and include the multiplication problems for students to solve. Students will then use string to connect the problem to the answer.
Learn More: 123 Homeschool 4 Me
16. Valentine's Day Math Board Game
It is no secret that students love board games! This one comes with instructions that you will use to guide students through playing the game. Students can play in small groups of 3-4. The first person in each group to complete the board will win a special prize.
Learn More: Education.com
17. Numbers Heart Lacing
This heart-lacing activity is a fun craft that students can use to practice counting numbers 1 to 20. They will start with the number one and use yarn to connect to 2, then 3, and so forth. This activity is suited for younger children from preschool to first grade.
Learn More: I Heart Crafty Things
18. Chocolate Heart Shapes Matching
Valentine's day chocolates come in all shapes, sizes, and flavors. Students will have a blast matching the shapes with this fun hands-on math activity. I would recommend sharing a box of chocolates for students to sample and compare the shapes.
Learn More: Etsy
19. Valentine's Math Puzzles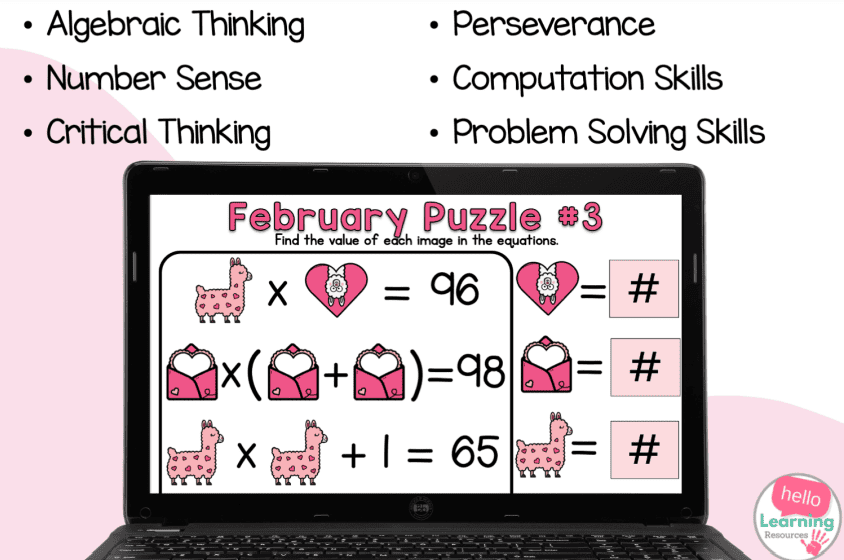 This Valentine's day-themed math puzzle is created with Google slides. Digital math centers are engaging for online learning. You could also use these in the physical classroom on a smartboard or projector. Students will be eager to analyze the pictures to find the value and solve each problem.
Learn More: Teachers Pay Teachers