Veterans Day is a holiday that celebrates those who have fought for our freedom! It is the perfect time to show appreciation to veterans, write letters to veterans, and read a book about veterans. If you need lesson plans, a variety of activities, writing prompts, or other ideas for teaching about this holiday and the military service, check out this great list of 24 patriotic activities below! These activities span across different areas of content and can serve as excellent educational activities.
1. Build a Soldier Writing Activity 
This writing activity is a great way to celebrate this national holiday. There are differentiated templates, depending on your students' needs. They can be displayed with this cute coloring sheet template to showcase a crafty little soldier. Students can write about soldiers or the holiday.
Learn more: Teachers Pay Teachers
2. Active Duty Care Packages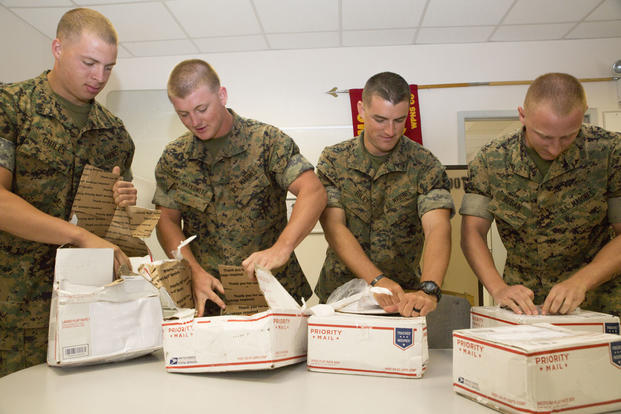 Veterans Day is a great time to sponsor a soldier or create a care package for active troops. Students can all pitch in and bring a few things to include in the package. Don't forget the handwritten cards!
Learn more: Veterans United
3. Veterans Day Virtual Scavenger Hunt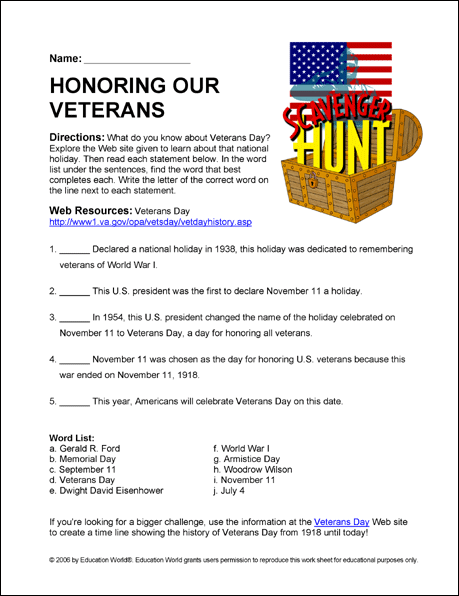 Technology is a great way to enhance teaching these days! Use this virtual scavenger hunt to let students reinforce their own learning by finding facts around the web. Students could do this independently, in small groups, or with partners.
Learn more: Education World
This adorable flipbook covers all the bases of Veterans Day. Students can learn about the holiday, more about veterans, and the branches of service. This flipbook is student-friendly and can be colored and shared with family afterward.
Learn more: Appletastic Learning
Use this simple, but cute template for having your students write thank-you notes to veterans. You can fold the notes into cards. These would also be good for mounting on construction paper and hanging in the hallways for decoration.
Learn more: Appletastic Learning
6. Bring A Veteran to School
Allow students to invite a veteran to school with them for a classroom visit. Have many veterans come into your classroom so your students can express appreciation through patriotic songs, art, and poetry. Have students give thank you letters to them as they leave.
Learn more: Kids Creative Chaos
7. Compare and Contrast Veterans Day and Memorial Day 
Students can learn more about two important holidays. They can read up and learn more about Memorial Day, during your teaching unit about Veterans Day. Then, they can compare and contrast the two holidays. They can write an essay using the information they learn.
Learn more: Think, Grow, Giggle
All about soldiers writing is a great way to incorporate what students know about soldiers. Students can list adjectives, write poems, or just sentences that explain more about the soldiers they have been learning about.
Learn more: Sharing Scholar