Vocabulary is the foundation for language development. Vocabulary expansion plays a critical role in reading comprehension, and it is also essential to the improvement of communication skills. Expanding a child's vocabulary impacts his overall writing, reading, listening, and speaking skills which allows him to understand and connect with the world. These assignments for students will provide you with activities to help students at various grade levels achieve essential vocabulary standards.
1. Vocabulary Wheels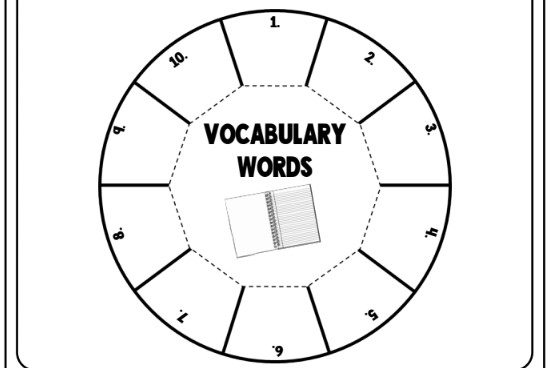 Students will love this engaging vocabulary activity. They can work individually or in pairs or groups to create one or two wheels to connect the vocabulary words with their definitions. Teachers can adapt this accurate matching activity for any age group to teach effective vocabulary in their classrooms. Learn about this fun activity as well as two others here.
Learn More: Galarious Goods
2. Comic Strip Vocabulary
This fun vocabulary activity involves using a controlled vocabulary list to have students write the closest matching definition in their own words, draw a picture of the meaning, and use the word correctly in a sentence. The goal of this engaging activity is for students to correctly use vocabulary words in conversations.
Learn More: This Reading Mama
3. Roll A Word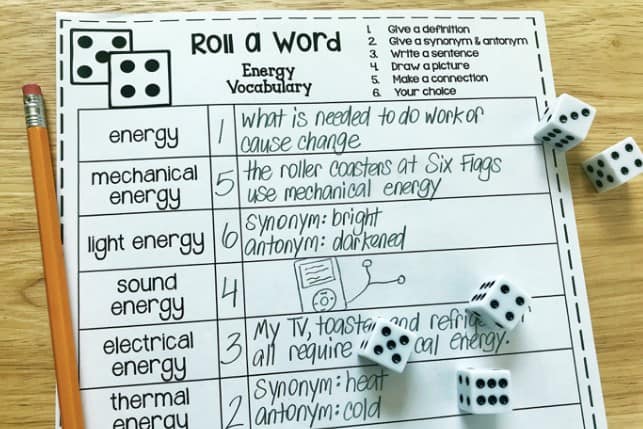 This vocabulary activity is anything but boring! The Roll a Word vocabulary sheet can be used with any vocabulary word and any age level. Students will enjoy rolling a die. The vocabulary activity depends on the number the student rolls. Learn the directions for this great game here.
Learn More: Southern Fried Teachin
4. Ice Cream Scoops
This creative activity focuses on multiple-word meanings. This activity is an efficient method for helping students understand that some words have different meanings based on how they are used in spoken or written language. Once students understand this, they will have an increase in vocabulary retention and expansion.
Learn More: Make Take Teach
5. Word Graffiti
This is a wonderful activity to use with your students before they read an assignment. It is definitely not a difficult task. The teacher can use a customized list of words for focus and write them on dry-erase boards or large paper. The students can work individually or in groups to complete this fun and engaging activity.
Learn More: Fun In Fourth
6. Fancy Nancy
This chart is an astounding way to teach students to use context clues. The teacher is the facilitator and should model how the vocabulary word is used in the context of the story that is being read in class. The teacher will also provide examples of how the students could apply the vocabulary word in their daily lives. Learn more about the Fancy Nancy activity here.
Learn More: Miss De Carbo
7. Vocabulary Basketball
Do you need a fun way to keep your students interested in learning vocabulary? Then, vocabulary basketball is the perfect game for your classroom. Use this fun-filled basketball activity to review a vocabulary lesson while you observe student progress.
Learn More: 4 The Love Of Teaching
8. Word Grid Challenge
Students will enjoy this creative vocabulary assignment that can be used with any subject. Teachers love using this activity in their classrooms because it is easy to create, and it keeps students engaged and on task. Learn how to make your own word grids for your classroom here.
Learn More: Literature Daydreams
9. Swat the Vocab
Are you searching for a way to motivate your students about vocabulary review? The Swat the Vocab is the perfect game to use in your classroom. Students will enjoy working in teams to compete against one another as they learn vocabulary words. Find out more about this game here.
Learn More: Forever in Fifth Grade
10. Vocabulary Categories
This efficient matching vocabulary game can be used with most grade levels and with any subject area. It is a terrific activity that encourages students to use their critical thinking skills while learning the definitions of various words. Read more about how to incorporate your own Vocabulary Categories game into your daily lessons.
Learn More: Classroom Freebies
11. Magnetic Poetry
Promoting efficient learning with this inexpensive magnet word set is a terrific way to address many students' needs. Students can create sentences or short stories while they practice syntax, articulation sounds, and vocabulary. Learn more about this activity here.
Learn More: Amazon
12. The Zoo – Core Vocabulary Song
Students love music! Your younger students will enjoy participating in song vocabulary with The Zoo Song. This video contains a language and speech song that has an emphasis on core vocabulary.
Learn More: YouTube
13. Academic Vocabulary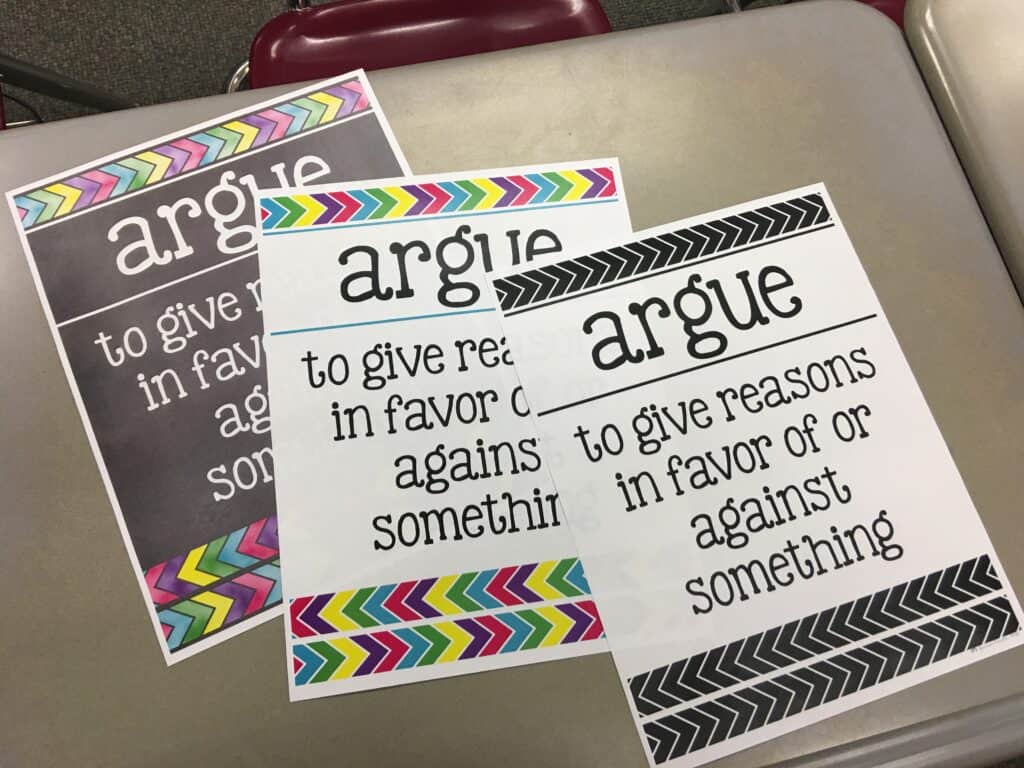 Academic vocabulary is critical to student learning. Use these words and strategies to see systematic vocabulary improvement in your students' skills. This is a terrific way to improve structured response questions on assessments.
Learn More: Musings From The Middle School
14. Sequencing With Balloons
Lots of kids love popping balloons! This activity includes adding small strips of paper that include events from a familiar story. Students will learn about sequential context and sequential rearrangements from this activity. Find out more about this fun activity here.
Learn More: Cassie Dahl
15. Multi-Syllable Words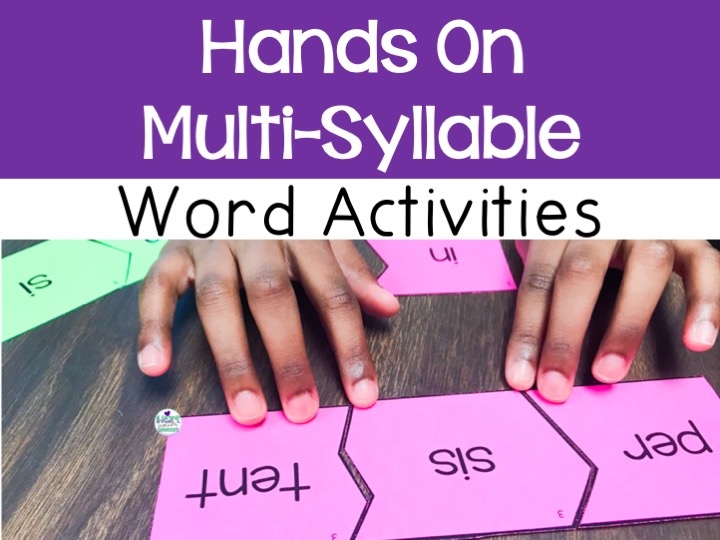 This hands-on activity allows struggling students to effectively move from decoding individual syllables to multi-syllable/consecutive syllable words. This will assist students in improving their reading fluency and overall vocabulary.
Learn More: I Heart Teaching Elementary
16. 3 Ways to Stress a Syllable
This is a terrific syllable phonology resource for teachers to help their students understand when to stress a syllable. This video includes the long vowel, clear vowel, and pitch per syllable.
Learn More: YouTube
17. Free Vocabulary Activities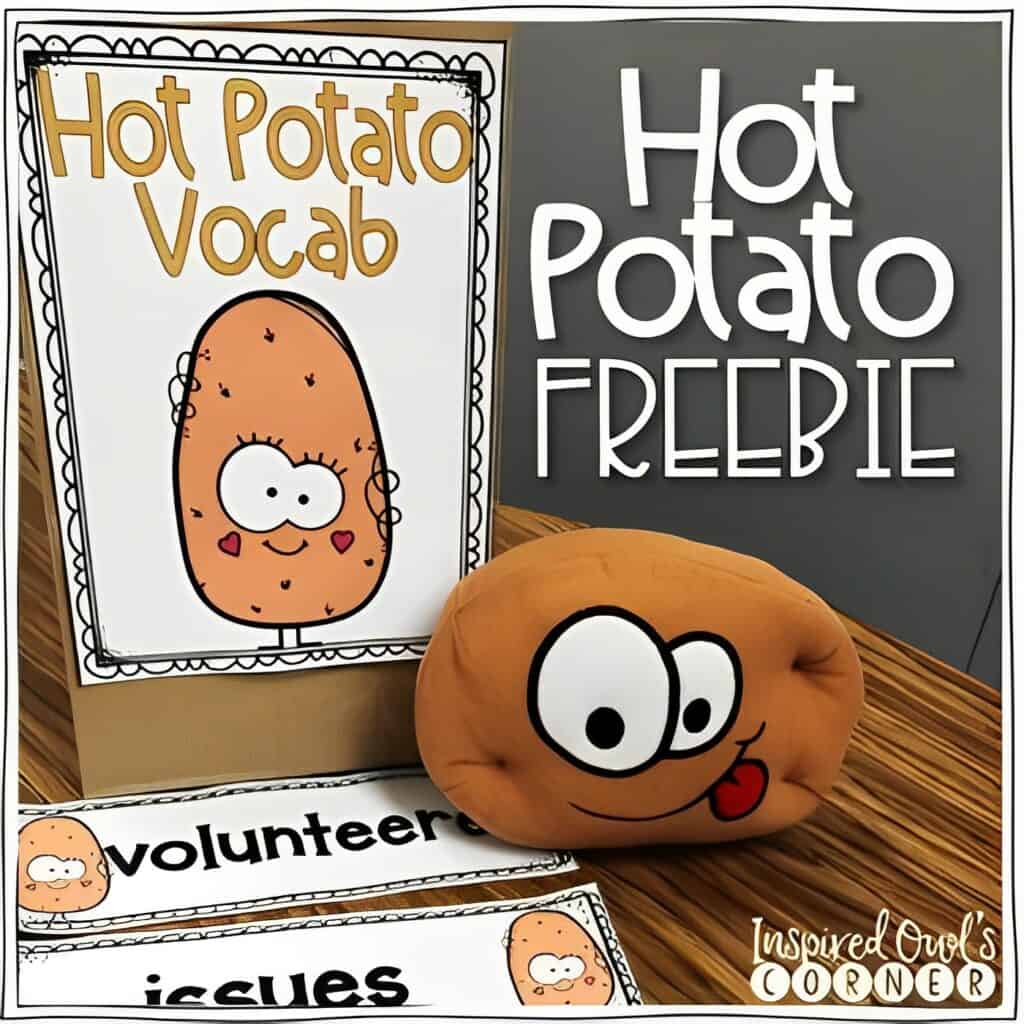 If you are searching for fun and entertaining vocabulary activities, your students will enjoy Hot Potato Vocab, Magic Hat Vocabulary, and Swat the Vocab Word. These activities will make the learning of vocabulary words an exciting part of the school day.
Learn More: Inspired Owls Corner
18. Vocabulary Activities for Any Word
These engaging and interesting vocabulary activities can be used with any vocabulary words you choose. These activities will help your students learn more about their vocabulary words and internalize their definitions. You can learn more about these fun activities here.
Learn More: Babbling Abby
19. Word Tower Challenge
For a dynamic activity that will enhance your learners' vocabulary, instruct them to build a "word tower". By stacking blocks, with each block depicting a new word, they'll pick up a new language in a fun way!
Learn More: Planning Playtime
20. Storytelling Vocabulary Relay
Take your students on a linguistic adventure with this storytelling activity! Have them collectively weave a story by taking turns to add to the narrative; each one incorporating a new word. This not only encourages creativity in your little ones but also improves their understanding of the contextual usage of new words.
Learn More: Vocabulary Luau
21. Synonym Match-up
Synonyms are a crucial part of language acquisition. To make the learning process enjoyable for your learners, turn it into a game! Challenge them to match each word to its corresponding synonym card.
Learn More: Pinterest
22. Vocabulary Crossword Puzzle
If your little ones are puzzle enthusiasts, a vocabulary-themed crossword is just the thing to up their word-count stores! Help them recall definitions and spellings by using clues to unveil the all words in the puzzle.
Learn More: WordMint
23. Vocab Memory Game
Foster a deeper understanding of words with this twist on the classic memory game! Simply invite your students to match vocabulary words with their definitions.
Learn More: Mr. Elementary
24. Vocabulary Puppet Show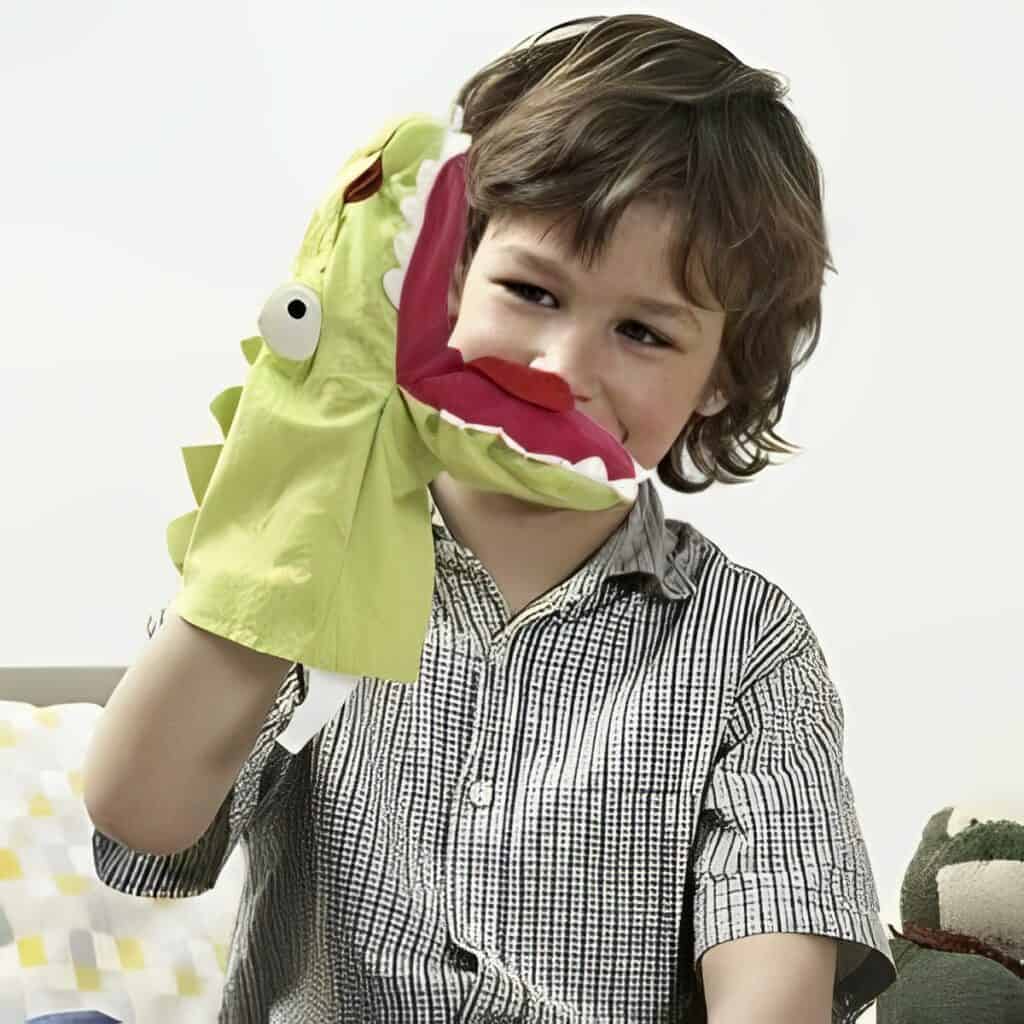 Let your learners' creativity shine by having them put on a puppet show- incorporating new vocabulary into normal dialogue. Whilst enhancing their language fluency, this activity will help them tap into some imaginative creative play.
Learn More: Ser4Kids
25. Vocabulary Jeopardy
Take inspiration from the ever-popular game show, Jeopardy, to create a vocabulary-based quiz with categories like definitions, synonyms, antonyms, or sentence usage. Don't forget to have your learners answer in the form of a question- as in the original show!
Learn More: SlidePlayer
26. Rhyme Time Vocabulary
Who doesn't love a good rhyme? Ask your kids to come up with a rhyming word for each of their vocabulary words. This activity strives to not only reinforce phonemic awareness but also expand your kiddos' vocabulary in a playful manner.
Learn More: Pinterest
27. Vocabulary Skit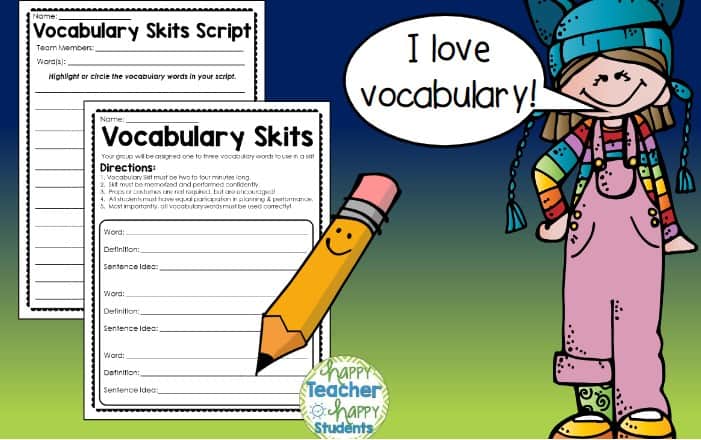 Encourage your learners to channel their inner Shakespeare with this next activity! Divide your class into small groups- instructing them to write and perform a short skit that incorporates all their newly acquired vocabulary correctly. This theatrical adventure provides the perfect creative outlet while consolidating your pupils' vocabulary knowledge.
Learn More: Teachers Pay Teachers
28. Picture Association
If pictures are worth a thousand words, as they say, it makes sense to use them in educational activities! Ask your students to draw a picture that they associate with each of their vocabulary words to help them link words to concepts; facilitating longer-term retention.
Learn More: Twinkl
29. Vocabulary Pictionary
This thrilling rendition of the popular parlor game promotes visual thinking and encourages your students to think about the meaning behind words. Have your kiddos draw an image that they associate with a word before challenging the rest of their classmates to guess the word!
Learn More: Icebreaker Ideas
30. Word Ladder
Guide your students up the ladder of language proficiency with a game that encourages word recognition and vocabulary expansion! Let them start with one word before changing one letter at a time to create a new word.
Learn More: Sadlier School
31. Vocabulary Charades
Another popular parlor game, charades, can be used in the classroom to expand your learners' vocabulary. In this version, have your students act out their word while others guess what it is.
Learn More: The Elementary Helper
32. Word Jigsaw Puzzle
Have your kiddos piece together the meaning of words with a puzzle activity! Create a jigsaw puzzle with words and their definitions as separate pieces. Then, ask your learners with matching each word to its correct definition; promoting problem-solving and improving their word recognition.
Learn More: Teacher's Pet
33. Vocabulary Hangman
In this classic guessing game, challenge your students to guess letters to unveil a hidden word. This will help you reinforce spelling and vocabulary knowledge in an engaging way!

Learn More: Pinterest
34. Sentence Scramble
Improve your pupils' understanding of word context and sentence structure with this popular word game! Provide each learner with sentences where words are removed and replaced with blanks. Then, ask them to fill in the blanks with the correct words.
Learn More: Academy Simple
35. Vocab Bingo
Spice up your routine language class with a vocabulary-themed game of Bingo! Create a Bingo board with different words before furnishing each pupil with one. Then, read out the definitions and have your students cross off the corresponding word; resulting in an enjoyable and interactive way for them to revise their new vocab!
Learn More: Buzz Buzz Bingo
36. Vocabulary Guess Who
Encourage strategic thinking and reinforce your learners' word knowledge with this fun guessing game! Instruct them to ask yes/no questions to discover their opponents' hidden words.
Learn More: Twinkl
37. Word Web
Guide your students on a linguistic exploration with a word web activity! To begin, have them create a web of words that relate to one of their vocabulary words. As they explore synonyms, antonyms, and related concepts, their understanding of the words and their usage will grow.
Learn More: Speech and Language Kids
38. Vocabulary Mind Map
With this activity, you can help your learners leverage the powerful learning tool of mind mapping! Ask them to create a mind map for each of their vocabulary words; linking it with related concepts and images. This visually stimulating exercise will help them see connections between words and understand their meaning in a broader context.
Learn More: Pinterest
39. Vocabulary Flashcards
Flashcards are an effective memorization technique used by generations of learners. Task your students with creating flashcards with the word on one side and the definition on the other; the perfect tool for learning new words and remembering them!

Learn More: Twinkl
40. Word Puzzle Race
Rev up your kiddos' language engines with this puzzle race. Create puzzles with vocabulary words split into syllables and then have your learners race to put them together as quickly as they can! This not only enhances their vocabulary but helps you promote syllable recognition as well.
Learn More: Puzzle To Play
41. Word Chain
Reinforce word recognition with this fun challenge! Ask your little ones to form a chain where the last letter of one word becomes the first letter of the next. Let's see who has sharp listening skills and quick thinking!
Learn More: YouTube
42. Alphabetical Order Challenge
An alphabetical order challenge will help you reinforce essential alphabetization skills like no other activity! To partake, your students will need to arrange a set of words in alphabetical order whilst racing against the clock and one another.
Learn More: Teacher's Pet
43. Vocabulary Concentration
For a game that builds not just your learners' vocabulary but also their memory and concentration try this! Give them a deck of cards with vocabulary words and their definitions and instruct them to find matching pairs; cementing their knowledge of the true meaning behind words.
Learn More: English Hints
44. Vocabulary Word Search
If your students can't get enough of puzzles (and who can blame them?), here is yet another idea to get them excited about vocab! Create a word search puzzle on a familiar topic and have them scour the letter grid to locate the words.
Learn More: WordMint
Concluding Thoughts
Vocabulary is an essential and necessary component of a student's overall academic success. Enhanced vocabulary instruction is important to master all subject areas. Incorporating effective vocabulary instruction into your daily lessons can be difficult. Therefore, it is crucial that you make the instruction extremely interesting and engaging for your students. The activities suggested above should provide you with a great variety of lessons as you plan interesting and engaging vocabulary instruction in your daily classes.