Volcanoes are a fascinating theme and kindergartners jump for joy whenever these magnificent structures are brought up. Everything from the scorching magma to the clouds of smoke and ash fills their minds with awe as the concept seems too big to understand.
Simplifying the concept with a range of activities will help them understand what is happening when these angry mountains erupt. but why stick to a boring old vinegar and soda experiment? There are tons of fun activities that put a new spin on volcano experiments, making them more colorful and playful.
Volcanoes are also a good metaphor for kids' emotions and there is even a book that helps them understand their own feelings a little better. Here is a look at some of the best volcano activities for preschool children to get them hyped up about this fun topic.
Combine a fun volcano lesson with a colorful lesson on color mixing. Add red and yellow paint to a Zip-Lock bag and let kids mix colors as the volcano erupts. The best part? It's mess-free!
Learn more: Happy Tot Shelf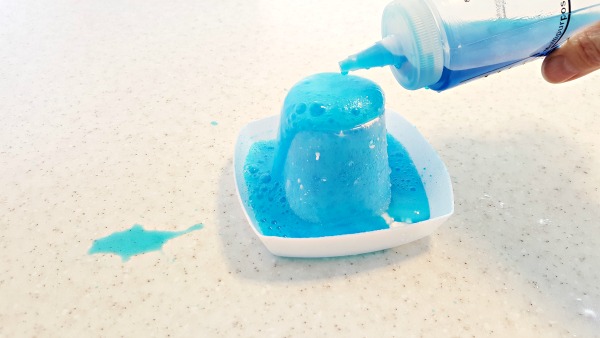 Instead of a messy classic volcano project, add some baking soda and white vinegar to a small yogurt cup for a quick mini volcano activity. Use some food coloring to make the volcano eruptions more playful.
Learn more:  Preschool Toolkit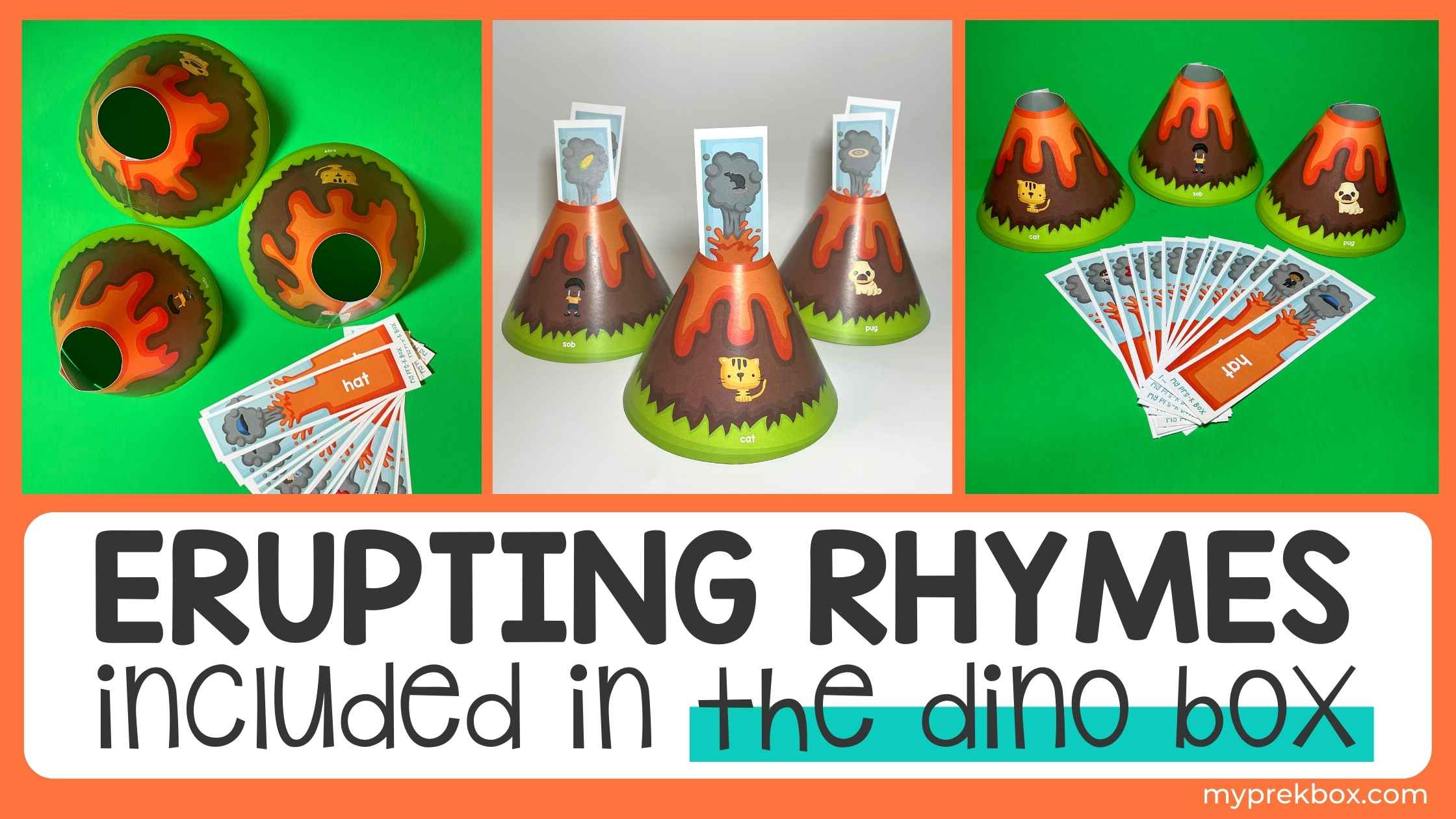 With a fun volcano template, you can turn almost any lesson into a volcano-themed one. This activity lets kids put rhyming words into the correct volcano. Print out the cards and shape the volcano cones and create an endless amount of games with this fun template.
Learn more: My Pre-K Box
This 2-in-1 slime experiment is a fun fizzy activity that leaves you with an unbeatable by-product: slime! Kids will learn a thing or two about acids and bases, be entertained by the slime, and thoroughly enjoy the bubbling concoction. And don't lie, all adults secretly want to play with slime too!
Learn more: Little Bins for Little Hands
This is another fun interpretation of a volcano experiment but beware: IT IS NOT EDIBLE! The ingredients include a tsp of dish soap and it remains a chemical reaction but the fun colors and ice-cream cone make it a visually appealing version.
Learn more: Kindergarten Worksheets and Games
Pair your discussion about volcanoes with a fun craft like this blow-paint artwork. Cut a volcano from colored paper or paint it on a plain piece of paper and let kids blow red and yellow paint across the page with a straw.
Learn more: Lup Wai Parent Whisperer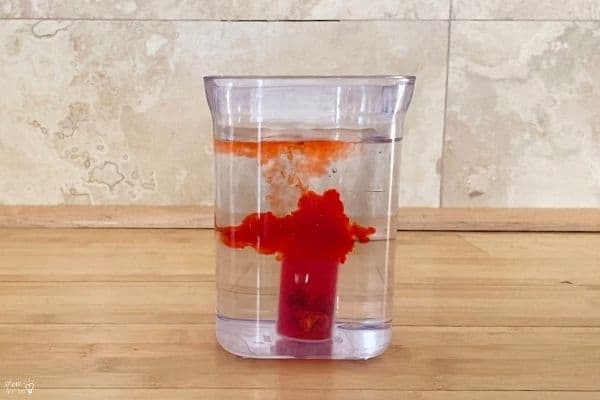 When discussing earth & volcanoes, kids will learn that there are different volcanoes both above ground and under the water. This fascinating experiment will show them how the latter could work and why it is very interesting to learn about.
Learn more: Mom Brite
Download a "v is for volcano" phonics sheet and let kids color the dots on the "v". They can also use paint colors like red and yellow to do fingerpaint inside the dots if you want to turn it into a more hands-on activity. Let kids practice writing the word while they are at it!
Learn more: Living Montessori Now
What is more fun than a soda vinegar volcano explosion? A RAINBOW soda vinegar volcano explosion! This version is quick and easy and will leave your child in awe as the reaction between acids takes place. Add the cups with baking soda and food coloring into a tray to keep the mess at bay.
Learn more: Beyond the Playroom
This natural (and non-toxic) chemical reaction will imitate a volcanic eruption and it is perfectly safe for kids to do.
Learn more: Teaching Exceptional Thinkers
It seems there is a kooky dance for every topic, but we don't see kids complaining about it! This fun volcano dance mimics an explosion and will have kids begging for multiple repeats.
Learn more: Dance 'n Beats Lab
Pre-kindergarten teachers can tell you that "volcanoes" is the perfect topic for all manner of arts and crafts projects. This quick and easy craft takes pieces of paper and a painted paper plate.
Learn more: Woo Jr.
Some clay and pipe cleaners make the perfect craft supplies to make a tiny volcano. Kids can create the different phases of a volcano and create the different shapes that volcanoes come in.
Learn more: Sorting Sprinkles