Everyone has heard the jokes about taking underwater basket weaving in high school or college for credits. But, this is no joke! Did you know that weaving activities are actually incredibly helpful for kids of all ages and that they can help teach a variety of topics and skills? This hand-picked list of 20 weaving activities covers a variety of those characteristics. If you're a teacher or parent, be sure to bookmark this page for future reference to use in your lessons!
1. Kente Cloth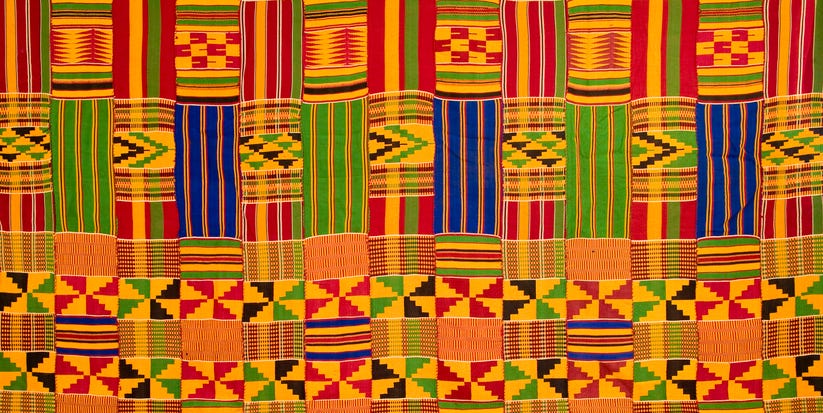 This activity, geared towards middle and high school, is a great addition to any African history lesson. Students will learn the meanings behind different traditional African colors and patterns. They will then have the opportunity to use yarn and a cardboard weaving template to create significant patterns
Learn More: Ard Discover
2. Llama Sweater
Kids will be head over heels when they learn that they get to create a llama sweater! This is the perfect craftivity for any lesson extension or a simple, hands-on art project. Combining drawing, printing, and weaving, students will get to learn about weaving around the world which will result in a fun and unique art piece!
Learn More: Teachers Pay Teachers
3. Cardboard Circle Weaving
Teach children the art of creativity and patience with some yarn and a circular cardboard loom. Circular weaving is a great technique for any demographic of students who need practice in motor skills. Create more or less complex pieces depending on the number of notches you create.
Learn More: Nanny Gunna
4. Woven Paper Baskets
These woven projects would work wonderfully for Valentine's card keepers or Easter baskets! Using colored paper and glue, kids can weave the paper in any color combination they'd like. Use the included template to get the kids started, and then let them get weaving!
Learn More: The Natural Homeschool
5. Weaving Loom Kit
This nostalgic weaving kit is the perfect starter kit for any child interested in learning to weave. The kit includes all of the pieces kids will need to create simple projects like potholders. The instructions include a variety of styles to choose from.
Learn More: Amazon
6. Multimedia Weaving
Using a sturdy piece of cardboard and some butcher's twine, your students will create a blank canvas for creativity! Household finds like shoelaces, string, yarn, and even paper give this woven artwork its spunk!
Learn More: Mini Mad Things
7. Woven Straw Bracelets
Some disposable straws become the perfect base for an adorable yarn bracelet. Kids can weave colorful yarn through the straws and then tie them off at the ends to make this beautiful piece of jewelry.
Learn More: Pinterest
8. Cardboard Roll Snake Weaving
Teach kids to create this yarn snake with simple supplies from around the house. Yarn, a paper tube, popsicle sticks, and a simple DIY tool, create this piece that can be used as a scarf or simple garland.
Learn More: Repeat Crafter Me
9. Woven Yarn Cupholder
This how-to video is the perfect instruction set for older kids to make a "koozie" of sorts. Using some craft wire and plastic necklace tubing, kids will be able to create a myriad of patterns and color combos. These are perfect as gifts or party favors.
Learn More: Kitiya Palaskas
10. Valentine's Day Woven Heart
This fun craft becomes an easy valentine using two pieces of paper partially cut into strips. Kids will be able to easily weave the pieces together and create a cute heart- perfect for their favorite valentine!
Learn More: Kidspot
11. Tapestry Weaving
This tapestry project for teens is the perfect marriage between form and function. A variety of yarn, sticks, and super glue, lead to adorable tapestries that are all the rage in home fashion right now.
Learn More: Life Over C's
12. Woven Turtles
Decorate some popsicle sticks and put them into the shape of a star. Afterward, kids will be able to weave in their favorite colors of yarn or ribbon to create cute little turtles!
Learn More: Pinterest
13. Woven Pen Cup
Kids can turn paper cups into functional works of art while practicing hand-eye coordination. Using a cut-up paper cup and yarn, little ones can make a crafty pen cup to organize writing tools with a variety of fun colors!
Learn More: Laughing Kids Learn
14. Paper Plate Rainbow
This would be the perfect craft for younger kids because it's vibrant and simple! Half of a paper plate becomes the weaving loom and a myriad of colorful yarn becomes the rainbow. Add some non-toxic paint to create the sky and clouds.
Learn More: One She Two She
15. Yarn Butterflies
These adorable yarn butterflies would make the perfect Spring craft or holiday ornament. All you need are a few beads, pipe cleaners, popsicle sticks, and yarn. Create one or a whole swarm!
Learn More: The Craft Train
16. Woven Yarn Bowl
Students can make a trinket bowl or jewelry dish with a household paper plate and either yarn or ribbon. This simple, yet effective weaving craft is perfect for a variety of ages!
Learn More: Pinterest
17. Woven Friendship Bracelets
Embroidery thread easily becomes a friendship bracelet with the three techniques outlined here. Two simply use tape, while the third uses a low-technology template made from cardboard. This is the perfect activity for a sleepover or a girl's day!
Learn More: My Baba
18. Coat Hanger Weaving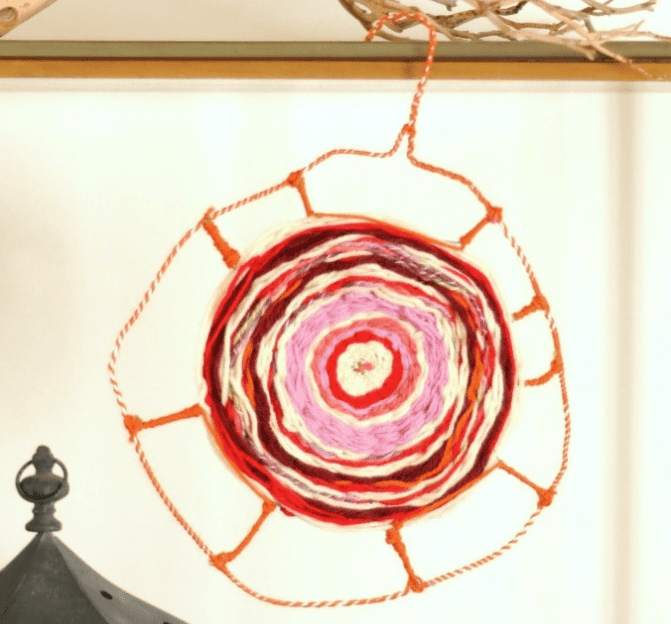 Recycle old wire hangers as kids use these to make works of art! Use string for a more complicated design, or vary the thickness of yarn to create assorted patterns and textures. Start by hanging the string in a star shape around the hanger, and then weave back and forth until you reach the outside!
Learn More: Fun Crafts Kids
19. Three-Dimensional Star
This more sophisticated weaving project is the perfect DIY gift for your teen or tween to make and give. Use balsa-wood sticks or wooden skewers for a smaller version and get to work weaving coordinating yarn.
Learn More: Pinterest
20. Woven Star Decorations
These cute little works of art would be perfect holiday ornaments or gift tags! Using a mixture of cord and yarn, kids can wrap the yarn in a variety of patterns to make adorable hangers or ornaments.
Learn More: Mini Mad Things