The start of the year can be intimidating for students of all ages. Whether you're welcoming first-year students to college or incoming honors students in middle school, we've got 11 awesome activities for you! Get the entire class involved and help students meet and get comfortable with their peers. Add our collection of welcome activities to your academic orientation and help students get over those first-day jitters!
1. All Are Welcome
This short featured video is great for welcoming elementary kids to school! Follow along as it celebrates community diversity. Have the entire class watch the video and learn how to welcome everyone into their class.
Learn More: Books and Brushes FOR KIDS!
2. The Best Game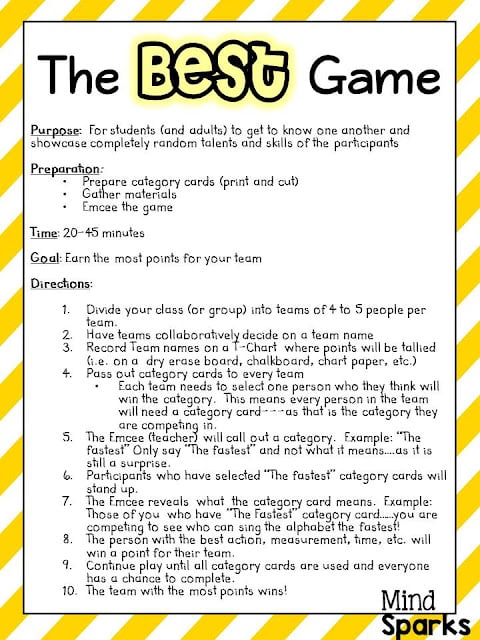 Help students meet fellow students with this fun game! Break the room into teams. Then have students pick someone who fits a given description. The twist? Students have no idea what the second half of the description is! A great interactive program for first-year students.
Learn More: Play Party Plan
3. What's In Your Phone?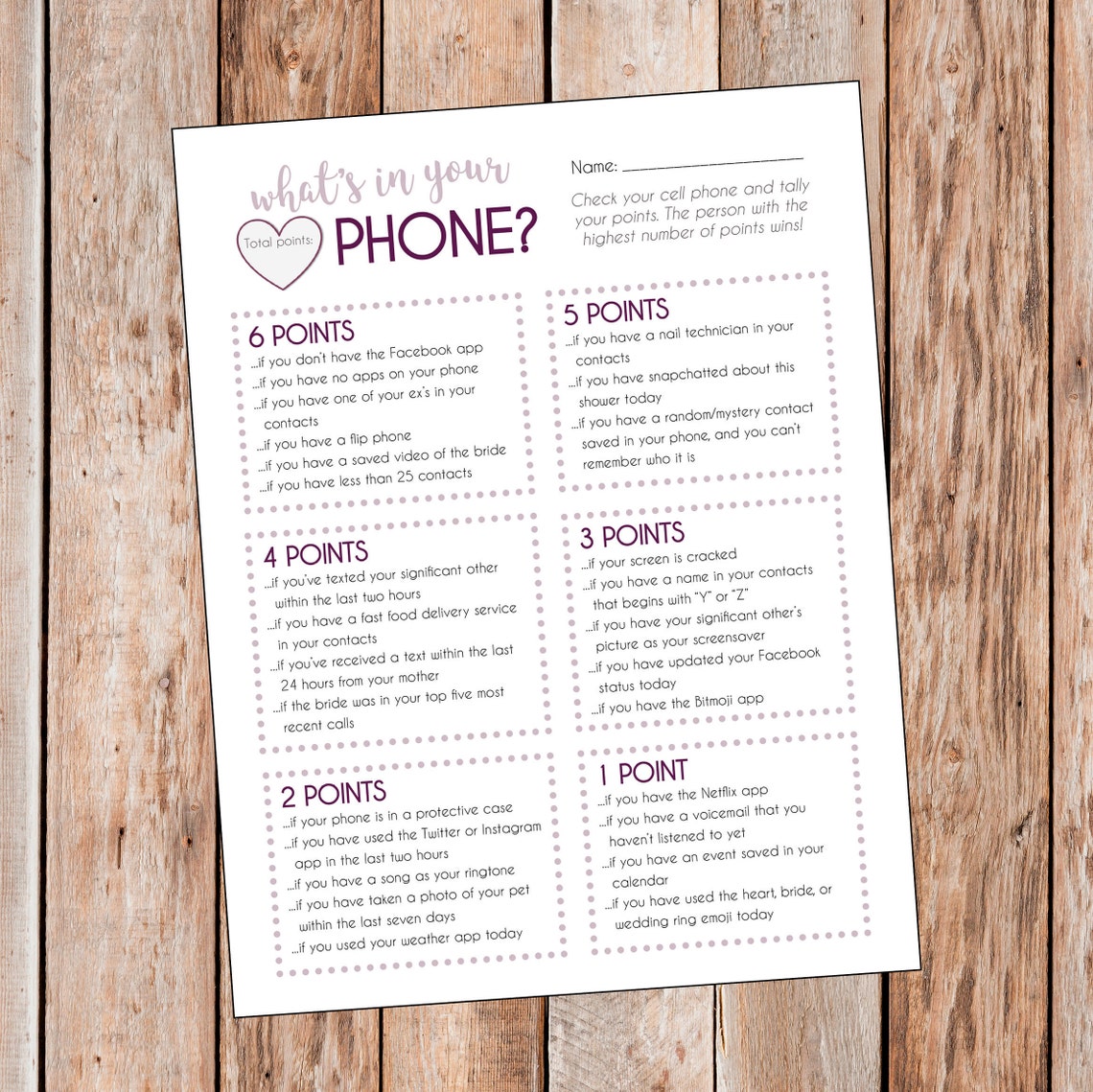 This activity is great for high school and college students. Have students get into groups and compete to see who can get the most points from their phones! Afterward, swap phones and share numbers to create support groups for the year.
Learn More: Etsy
4. Virtual Class Icebreakers
Welcome students to your virtual class with these icebreaker questions. Start with easy questions to get your students comfortable around one another. Continue to take 10-15 minutes throughout the year to ask a question to start your classes. Also great for commuter students!
Learn More: TeamBuilding
5. Scavenger Hunt
Learn key details about peers with a scavenger hunt! Students simply ask their classmates to sign their names on a line that describes them. Remind them that they can use a name once! Adapt the categories to suit your students' stories.
Learn More: The Science Life
6. Would You Rather
Help build a bridge between students with this fun activity. Display the activity on a screen in your class. Then have students pair up and ask each other the questions. Or, divide the room and have students stand on the side they agree with!
Learn More: In the Classroom with Kristine Nannini
7. All About Me Silhouettes
Use this art activity to introduce your students to one another and sneak a spelling lesson into your first day of class. Trace your students' silhouettes on paper and then have them write down positive attributes about themselves. The more the better!
Learn More: Art with Jenny K.
8. Snowball Icebreaker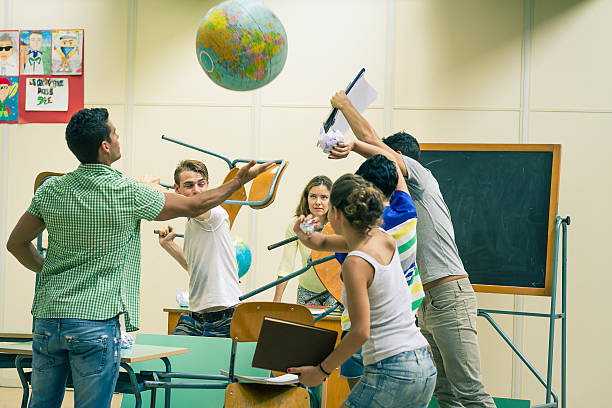 Get your students to write three clues about themselves on a piece of paper. Then, ball it up and throw it across the room! Students pick up a random piece of paper, read the clues aloud, and try to figure out who it is. A perfect initial opening activity for your class.
Learn More: High School Reading Teacher
9. Local Tours
Help students feel comfortable in their new school with a tour of the local area. Share details about the location's history, places to eat, and how to get around town on their own. Make it an optional event during orientation week to help new students meet one another.
Learn More: Socialtables
10. Bingo
Bingo events are always a student favorite. Students ask each other to sign the box that describes them. Once they get five signatures in a row, they yell out "Bingo!"
Learn More: Glitter in Third
11. Game Nights and Film Festivals
Game nights and film festivals are great community-building activities for college students! Host fun and lively events to get students out of their dorms and help them meet their peers. Host a few throughout the year to keep your student community strong.
Learn More: Socialtables