When it comes to icebreakers, dinner table conversation, daily conversation, journal prompts, and more, what-if questions are a great go-to for various reasons! Intrigue students with this list of 34 websites to find fun, entertaining, and sometimes serious questions that will spark their creativity and critical thinking. Whether you ask difficult or funny questions, children will love the opportunity to express their own ideas!
1. What Would You Do If?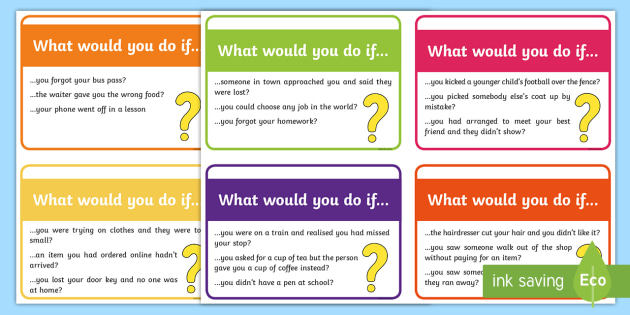 Help kids practice thinking abstractly with these downloadable questions. This set of questions comes with pictures and tips to help with self-talk as students practice abstract thought.
Learn More: Teachers Pay Teachers
2. Printable Game Cards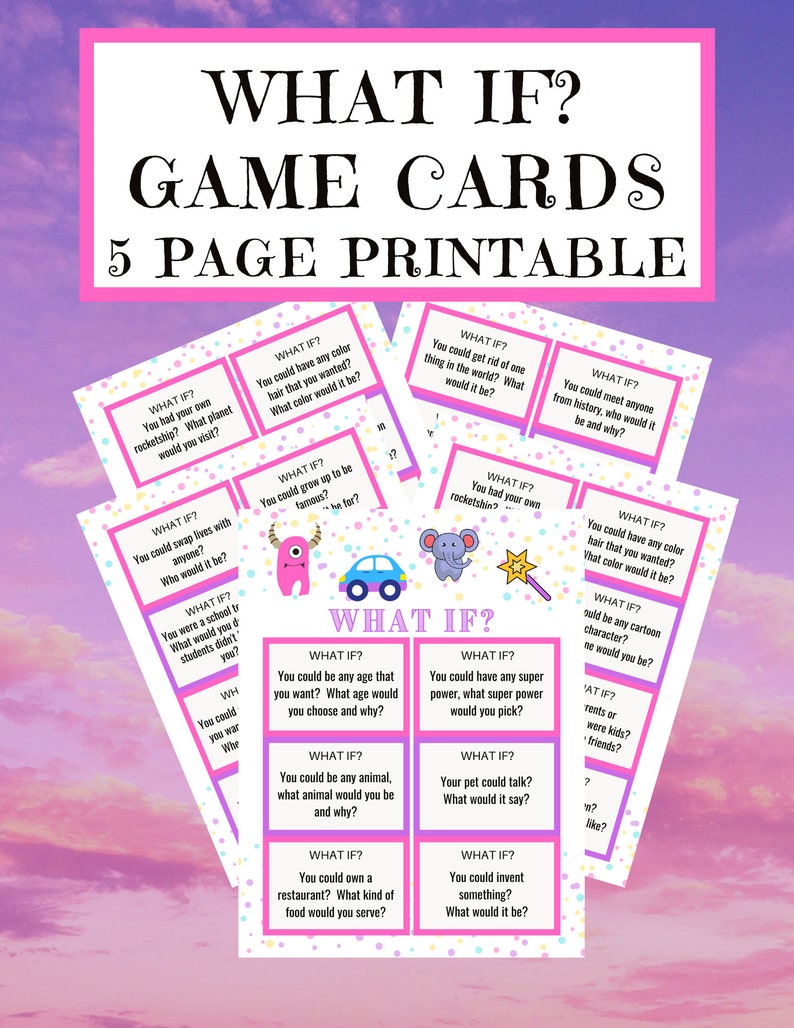 Download and print this game of fun what-if questions. These open-ended questions are designed for kids; providing opportunities for social skills and getting the conversation rolling.
Learn More: Etsy
3. The What If Game
When you have young kids, sometimes a day at school can present difficult situations that they need to encounter before they learn how to handle them appropriately. These creative questions help students prepare for the social side of life.
Learn More: Resource from Renfrew County and District Health Unit
4. What If Science Questions for Kids
Add these real-life science what-ifs to your repertoire, and suddenly hypothetical questions have real answers! Encourage kids to answer the questions first before reading what would REALLY happen.
Learn More: Amazon
5. Questions to Get Kids to Open Up
This list of fun questions ranges from questions about day-to-day life to questions that require more in-depth answers. Busy families will love these conversation starters to keep kids talking.
Learn More: Toddle About
6. What If Questions How To
Using open-ended questions and hypothetical questions will help you build a lasting and beautiful relationship with kids. This website, complete with a quick how-to video, will help you get the ball rolling with your conversation.
Learn More: Five Days of Action
7. 100 Fun Icebreaker Questions for Kids
This extensive list has way cooler questions than a favorite book or favorite color! Complete with what-if questions and ideas to get the creativity and personality going, kids will love sharing their own ideas about things like "what if you could time travel" and more.
Learn More: Room Mom Rescue
8. Get Kids Talking
Another extensive list of 100 open-ended questions to help form bonds with kids and let them share their ideas and perspectives on the world. Don't forget to record their answers to keep for posterity!
Learn More: Simply Well Balanced
9. What If Book
Inspire children through this book character who challenges herself to conquer her own what-if questions. She dreams a dream, but what if it doesn't come true? Through her own series of what-ifs, she teaches kids to dream big and continue dreaming, even if the first, second, or even third plan doesn't pan out.
Learn More: Amazon
10. Get to Know You Questions
Whether you are a parent trying to connect with your children on a deeper level, or a teacher with elementary, high school, or middle school students, these questions will give you a platform to help get to know the little people around you.
Learn More: Tired Super Mom
11. What If Game in a Box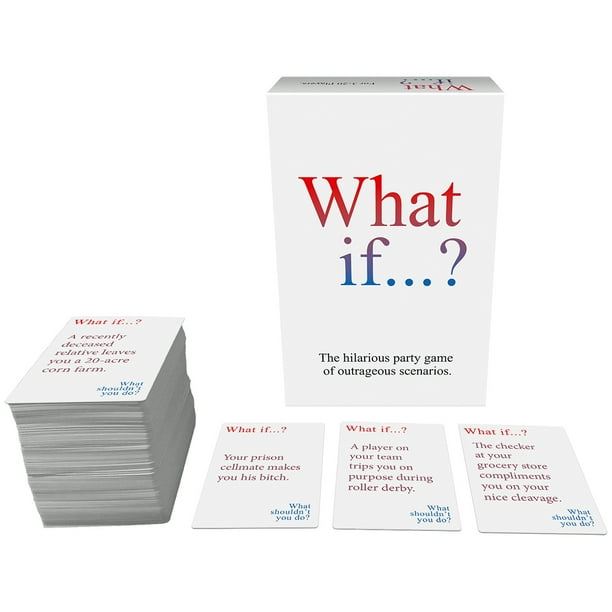 The classic game of what if is turned into a card game and is available at your local store. Play with friends and family but be warned, this one is more appropriate for older kids as some of the questions do include a little more inappropriate content!
Learn More: Walmart
12. What If Kids on YouTube
This interesting and animated YouTube channel asks a comprehensive list of what-if questions that teach kids about a variety of scientific facts to keep them making ethical and responsible choices.
Learn More: What If Kids
13. Questions for Rebel Girls
Kids love discovering the world around them. This book is a great gift idea for girls, especially middle school students, to help inspire them and explore their personalities. Providing them with these types of questions as opposed to closed-ended questions gives their brains a positive challenge.
Learn More: Barnes and Noble
14. Funny and Silly Questions for Older Kids
This page hosts 394 questions for kids, but scroll down to get to the light-hearted and open-ended questions. The first group is for the older kids. They're appropriately worded and are focused on content that older children would be more familiar with.
Learn More: Mom Informed
15. Funny and Silly Questions for Younger Kids
The same author of the 394 questions also created a set of what-if questions for younger kids. Scroll right past the funny and silly questions for older kids, and you'll find this list. There will be no meaning of life questions here- just simple, funny, and silly questions focused on letting little ones express their personalities and have some fun.
Learn More: Mom Informed
16. Questions to Encourage Kids to Dream
Having role models is an important part of a child's future. Someone to look up to, to learn from, and see as a person they would like to be like as an adult. It shouldn't stop there. Get kids talking and ask them intriguing questions to help them learn to dream big!
Learn More: Self-Sufficient Kids
17. 48 Funny Questions
Ready for a laugh? Help tickle their funny bone by asking children questions that get them laughing and using their imaginations. These questions will help build the community of people in your classroom, your home, or your other social groups.
Learn More: Pinterest
18. Turn Would Yous Into What Ifs
This list of would-you questions easily converts into what-ifs with a quick change of verbiage. This is an age-appropriate game for any kid and provides a lot of conversation for the dinner table, family time, and more. You can even turn it around and have the kids ask the adults these questions!
Learn More: Pinterest
19. Questions to Expose Emotions in Kids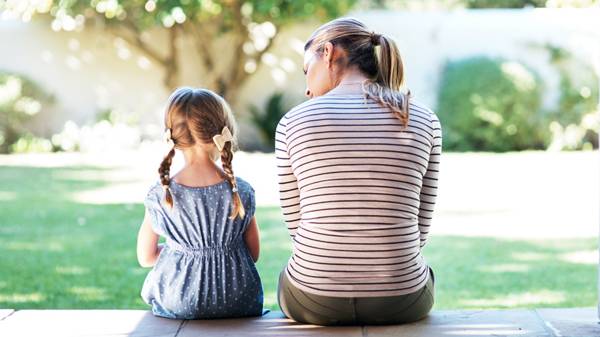 This list is perfect for every parent's biggest challenge: getting kids to express their emotions! Sprinkled in this list of over 250 questions are those ever-impactful what-if questions that play a crucial role in getting kids chatting about themselves and what they may feel.
Learn More: Kids n Clicks
20. Get 'Em Talking
Have your kids been quiet lately? Want to get them talking with some creative what-if questions? This list of questions is a great source to turn to! No matter the occasion, these questions provide a helpful arsenal of talking ammunition.
Learn More: Mindfulmazing
21. Colossol Questions
This YouTube channel offers up life's most pressing questions for kids based on facts and information. Whether it's about bathing or body hair, Colossal Questions has you covered with the best and brightest answers.
Learn More: Colossal Cranium
22. Funny Questions to Ask Kids
This seemingly never-ending list of conversational questions will have your kids rolling on the floor with laughter! Get them talking with you and with each other with this list chocked full of great questions and memorable conversation prompts.
Learn More: Simply Full of Delight
23. 2022 List of Best What-If Questions
While some of these questions need some parental control prior to releasing the list, there are a lot of interesting what-if questions on this list that you can ask kids that will provoke thought and have kids dreaming big.
Learn More: Algrim
24. Best What If Questions to Ask Friends
Along with a what-if question generator, this lengthy list will help kids come up with some hilarious scenarios to keep them entertained for quite some time.
Learn More: Teambuilding.com
25. Hypothetical Scenario Questions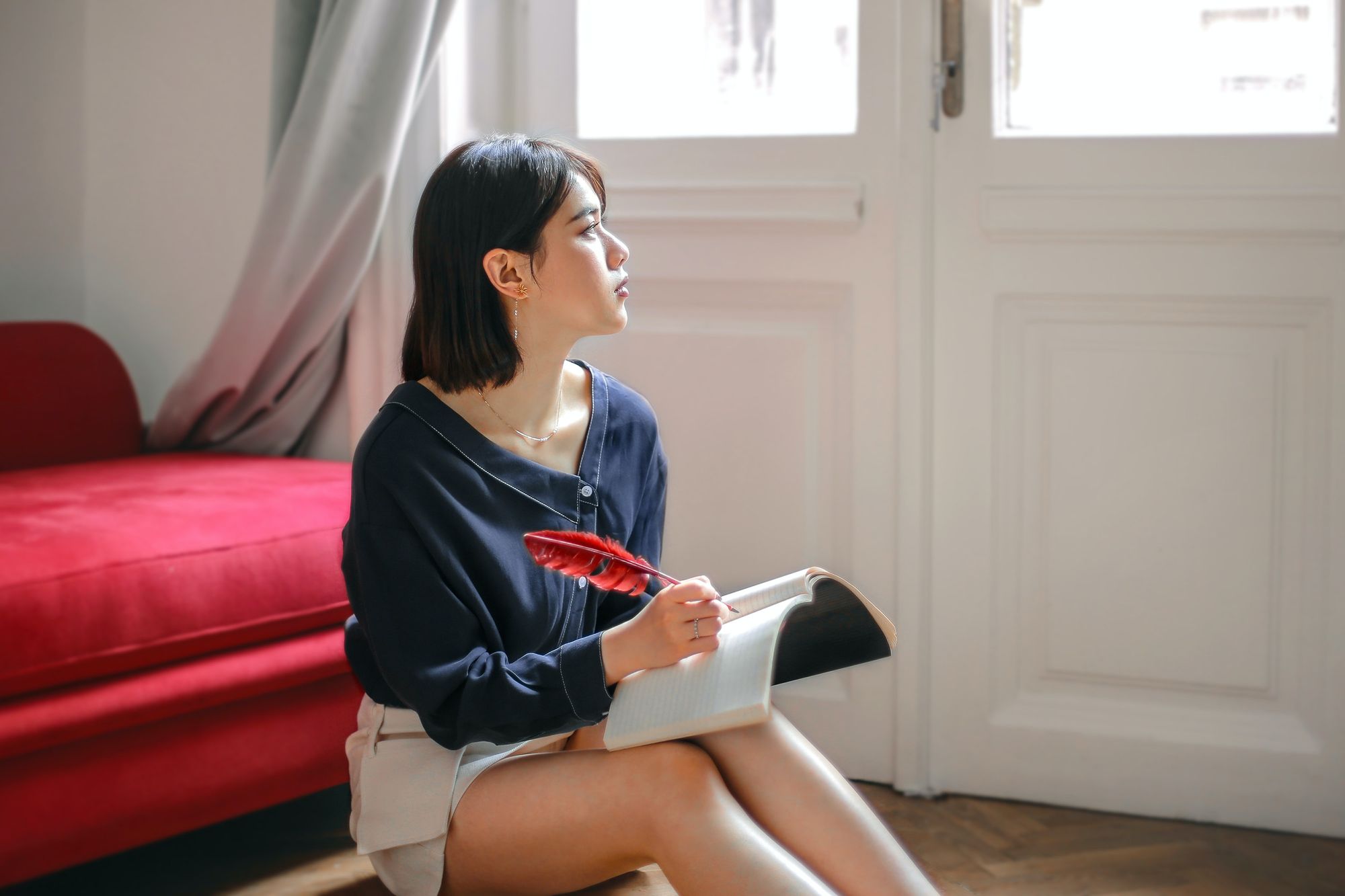 Shake up dinnertime or use these questions as icebreakers- either way, these hypothetical what-ifs will give your crowd of kids and adults a ton to talk about! Visiting famous people back in time and making laws gives kids the opportunity to say, "what if?"
Learn More: Brightful
26. Fascinating What If Questions
Start debates, inspire fascinating conversation, and create laughter with this inspiring list of serious and sometimes absurd questions that bring out the best in kids' thoughts and perspectives about the world around them. From big dreams to money trees, ask kids what-ifs to keep the conversation flowing.
Learn More: Questions Rant
27. If… Questions for the Game of Life
This beautiful book is a lot of fun for older kids to peruse through and quiz friends with. The questions bound within this book give kids great thoughts to ponder while they are just hanging out or working on getting through a stint of awkward silence.
Learn More: Amazon
28. 100+ Funny Questions to Ask Kids
Kids are whimsical, imaginative, and filled with wonder. Ask them questions and spark their interests quicker than anything as they tell their side of every story.
Learn More: We Have Kids
29. 80 Fun Questions to Ask Kids
If you've ever had the pleasure of asking your kids a question, you would agree that those one-word responses get old! Use this list of interesting and amusing questions to get them talking.
Learn More: Family Felicity
30. Great Conversation Starters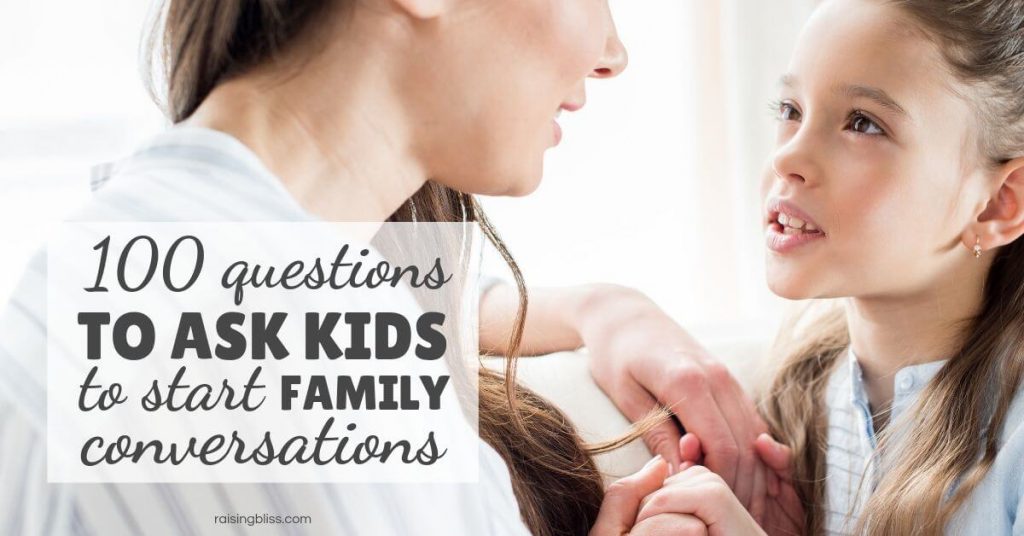 Help kids learn more about themselves and the world around them by utilizing this list of conversation starters- complete with a series of intriguing what-if questions.
Learn More: Raising Bliss
31. Know Kids Better and Get Them Talking
Gain insight into kids' minds with these interesting and informative questions. Learn how they feel, what they like, and more using this cool list of questions.
Learn More: Project Hot Mess
32. Get Kids Thinking
Never have a dull moment again! Each question included in this list could create a nice, healthy debate or a sweet conversation you'll never forget.
Learn More: IDTech
33. Family Conversation Cards
Ever thought of designating some time each day or a few times a week for a nice family conversation? These conversation cards help you do just that! Print, cut, and start chatting!
Learn More: Etsy
34. Decatastrophizing With What If?
This resource is an exceptional one used to help kids who have high social-emotional needs. Presenting these what-ifs is more about reducing anxiety and less about fun.
Learn More: Teachers Pay Teachers