Winter brings cold and chill. These funny jokes will warm up the heart and spark a laugh for kids of all ages. So, when the snow and winter chill rolls in, warm up a pot of soup, break out a cozy blanket, and let the laughs flow as you tell these adorable winter jokes!
1. How do snowmen read their e-mails? 
2. What do you sing at a snowman's birthday party?
Freeze a jolly good fellow!
3. What do you call a snowman on rollerblades?
4. What did Frosty call his cow?
5. What does Frosty's wife put on her face at night?
6. What does a Snowman take when he gets sick?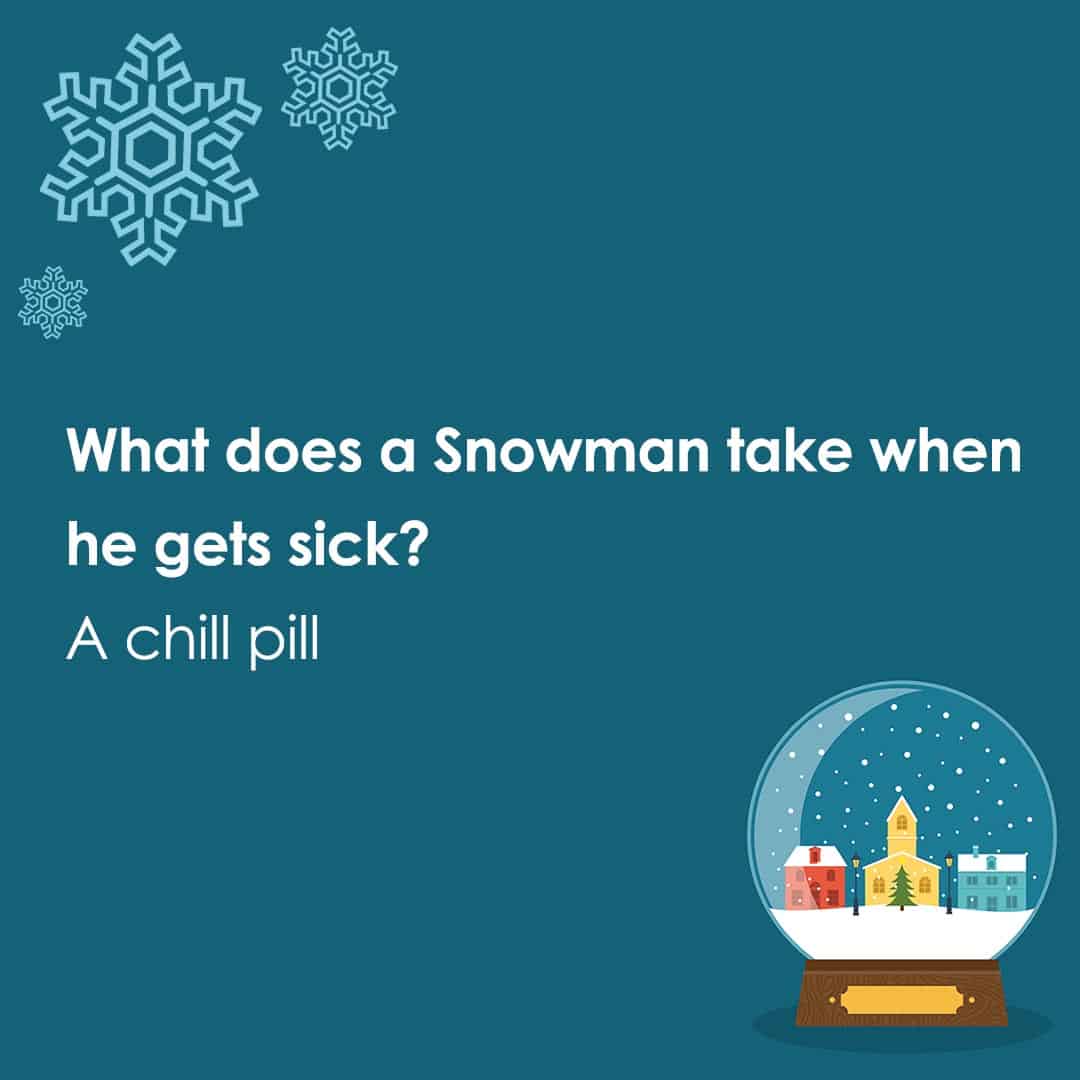 7. How do snowmen greet each other?
8. What bites with no teeth?
9. When I grow I come closer to the ground. What am I?
10. What do snowmen win at the Olympics?
11. How do polar bears make their beds?
With sheets of ice and blankets of snow.
12. How do snowmen get information?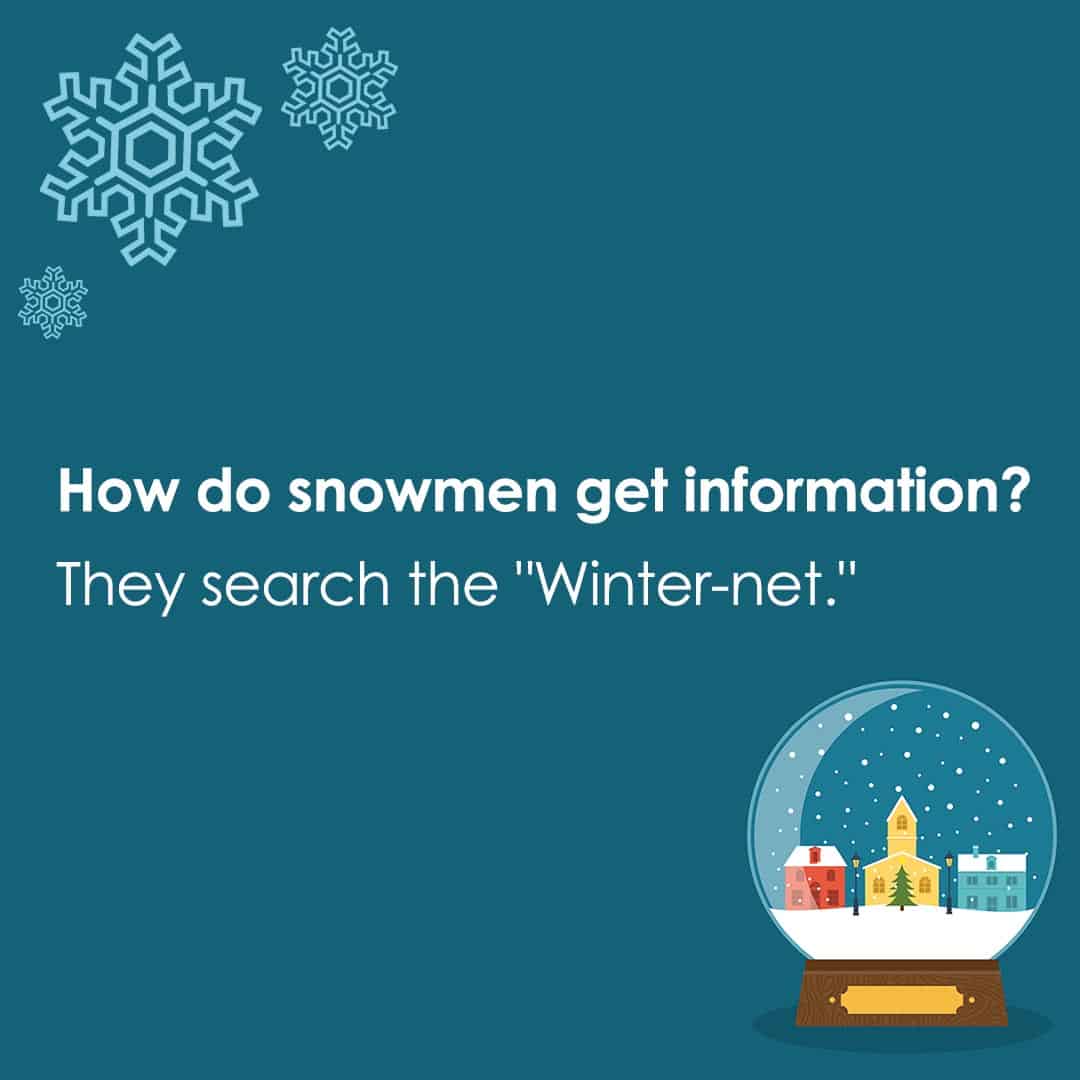 They search the "Winter-net."
13. What is the favorite Mexican food of snowmen?
Tom: Don't answer the door.
15. What do you call an old snowman?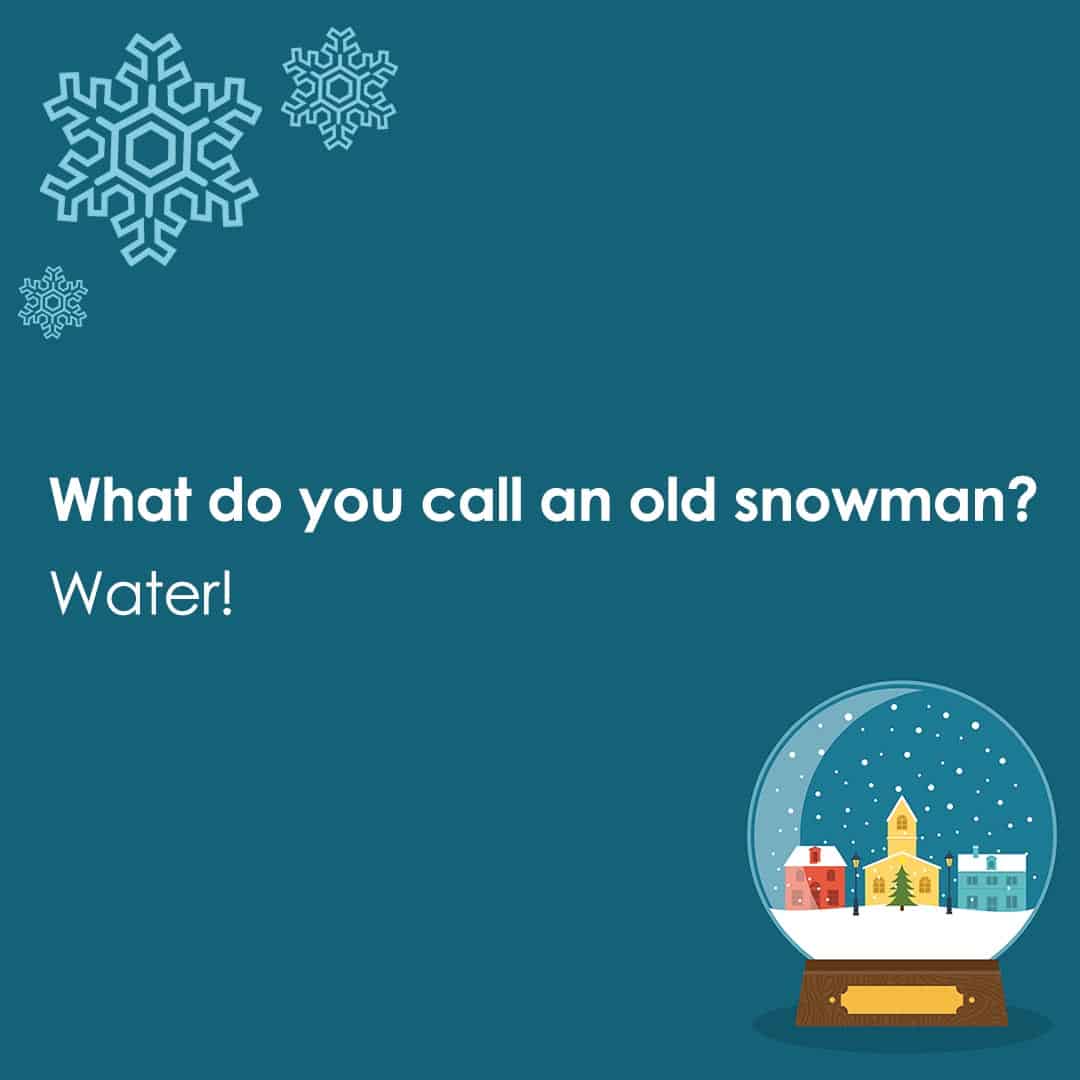 16. What does Jack Frost like best about school?
17. What happens when a baby snowman has a temper tantrum?
18. Why do birds fly south for the winter?
Because it's too far to walk.
19. Why did the snowman go to the doctor?
20. What is a Snowman's favorite drink?
21. Why don't you see penguins in Britain?
22. What often falls in the winter but never gets hurt?
23. Which one is faster, hot or cold? 
Hot. You can catch a cold!
24. What's white and goes up?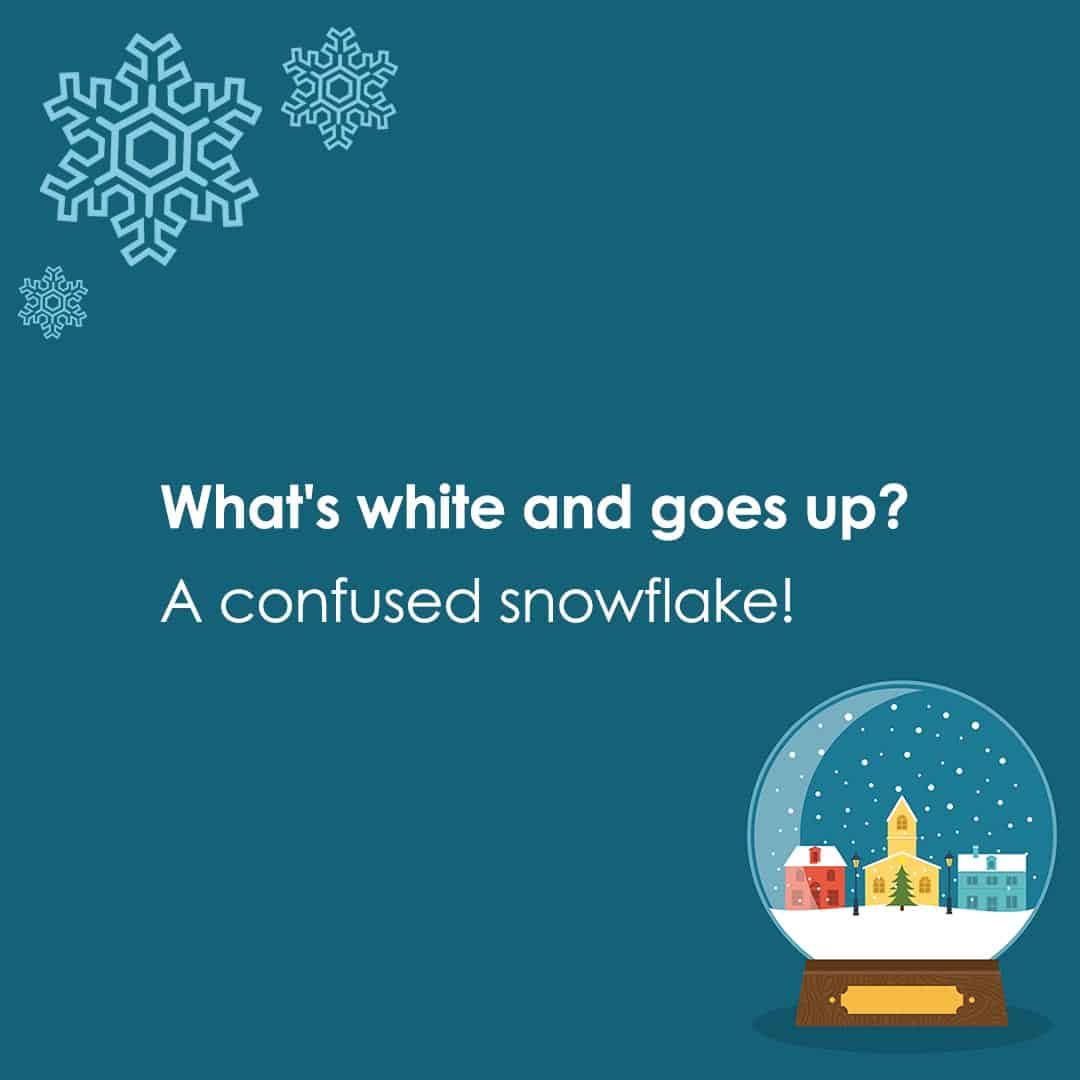 25. What do you get when you cross Frosty with a baker?
26. What does a cyclist ride during the winter?
27. How can you farm during the winter?
28. Knock, knock
Who's there?
Snow
Snow who?

29. How did Princess Elsa fall off her sled?
She let it go, let it go!
30. If your reindeer lost his tail, where would you go to buy him a new one?