The Winter Solstice is a holiday typically celebrated between December 19th and December 22nd. While it was observed by our ancestors as a time for spiritual renewal, many people in modern society just know it as the longest day of the year! But, for educators everywhere, it's also an opportunity to teach an insightful lesson! Whether you teach the historical or scientific aspects of this time period, this list of Winter Solstice ideas will help you engage students of all ages and backgrounds!
1. Read Aloud
The Shortest Day, by Susan Cooper and Carson Ellis, is the perfect introduction to the idea of the Winter Solstice. The beautifully illustrated pages help students envision what happens on this special day.
Learn More: TIFFANIE BEASLEY
2. Make Orange Pomanders
In Winter Solstice, oranges are a representation of the sun. By poking whole cloves into oranges, students can create a beautiful and fragrant gift to display or give to a friend, that represents this special time.
Learn More: New Castle Parks and Recreation
3. Enjoy Some Kid-Friendly Wassail
History and math come together as students practice their measuring skills by creating a batch of this kid-friendly wassail! This is also a fun harken back to the ancestors who kept warm with their wassail on these days when the sun sets quickly.
Learn More: Sandra Wagner Wright
4. Bring Light into the Darkness
Winter Solstice is the darkest time of the year. Bring light to this celebration by allowing children to create beautiful candles following this simple and fun set of instructions. Easy-to-locate materials like canning wax, string, and paper cups create beautiful works of art that can be kept or gifted for the upcoming Christmas holiday.
Learn More: Simple Life Mom
5. Winter Solstice Animal Masks
Using new or recycled materials, you can help kids create animal masks. The chosen animals should be those who are traditionally out and about during the Winter Solstice. These make for a great addition to any Winter Solstice animal science lesson!
Learn More: Sprouting Wild Ones
6. Get Scientific With It
No Solstice celebration is complete without studying the scientific reasoning behind it. Help kids understand what is happening in the dark months by using these practical, printable hand-outs.
Learn More: Etsy
7. Incorporate Poetry
Any good reading curriculum includes poetry. Use sweet Winter Solstice poems to help teach the elements of poetry and inspire young readers.
Learn More: Amazon
8. Create Salt Dough Suns
Salt dough is one of the easiest recipes for kids because it dries quickly and is non-toxic. Use the salt dough to create sun ornaments or hangings in honor of bringing the light back to the shortest day of the year.
Learn More: Twig and Toadstool
9. Pine Cone Bird Feeders
Have students help those small creatures like birds and squirrels during the colder months of the year. By coating pinecones in peanut butter and rolling them in birdseed, students will create eco-friendly feeders. These will help them acquire an appreciation for nature and some empathy for animals who endure the harsh cold spells of the Winter season.
Learn More: Price Chopper
10. Solstice Science
Practice some solstice science during the colder months. Students will create frozen orbs using dish soap and other household materials. This is the perfect lesson for discussing the properties of solids, liquids, and gases.
Learn More: Ontario Science Centre
11. Attitude of Gratitude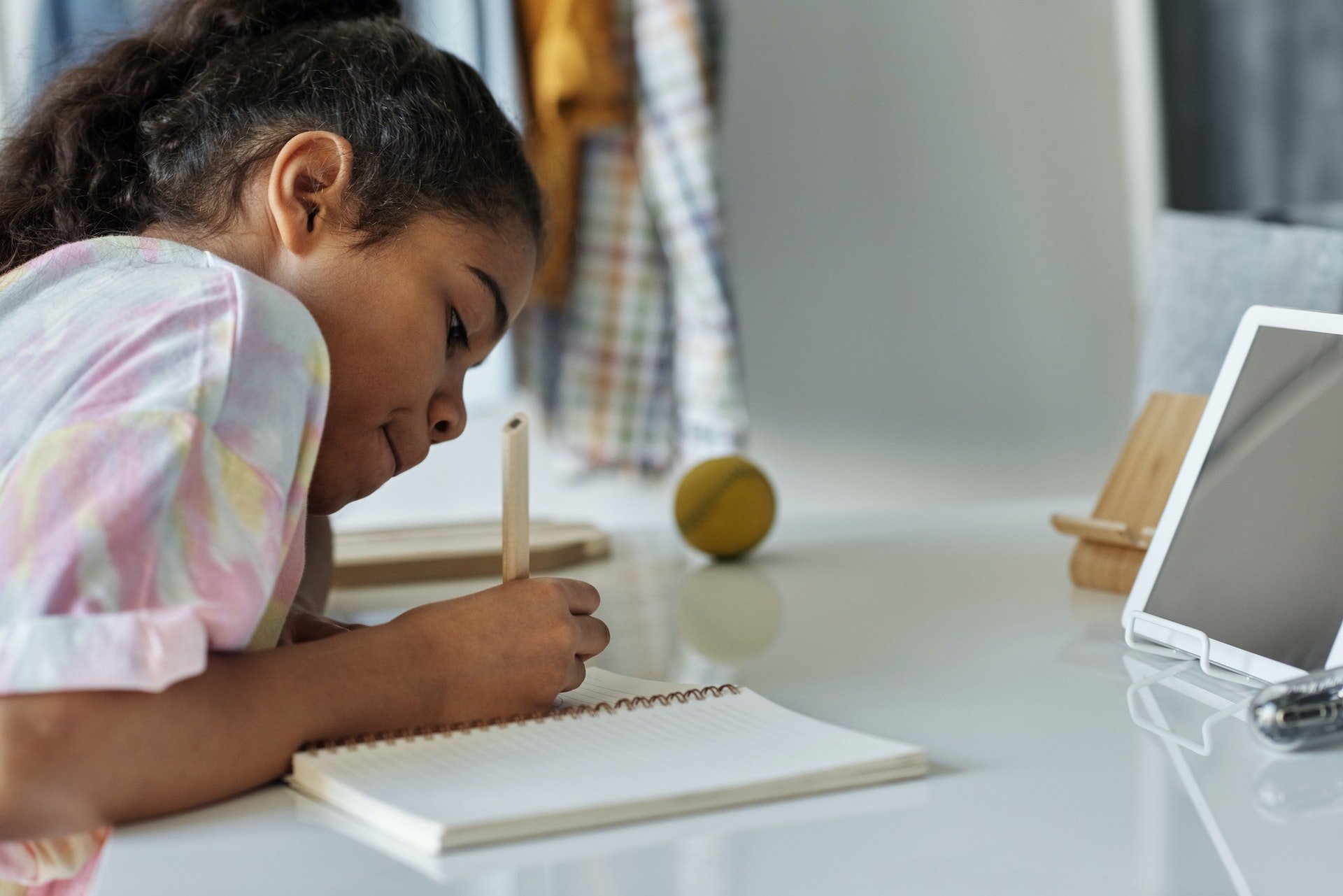 In historical times, the Winter Solstice marked new beginnings. Have your students get ready for a new beginning by taking time to reflect on what they're grateful for from a year gone by.
Learn More: Banyan Botanicals
12. Plants of the Winter Solstice
Kids will enjoy learning the traditions behind the plants traditionally seen around Winter Solstice, such as the Yule Log and the Christmas tree. Have them create a research project on some of these plants as part of a science or reading lesson.
Learn More: United States Department of Agriculture
13. Create a Wreath
This activity goes perfectly with the Plants of the Winter Solstice activity. Have kids create a wreath or swag utilizing only the plants that are traditionally found during the Winter Solstice. It will make the perfect gift or decoration for your classroom or their home.
Learn More: Pinterest
14. Watch a Local Tree Lighting
While many people associate a Balsam tree with Christmas, few people know its origins begin with the celebration of Winter Solstice. This is the perfect lesson engagement piece prior to learning about the history of this tradition.
15. Practice Close Reading
Close reading is an incredibly difficult (but necessary) skill that many students need support with. Using the Winter Solstice as the topic, this differentiated set of reading passages and questions is the perfect addition to your solstice unit.
Learn More: A Love of Teaching
16. Roll a Winter Solstice Tree
This activity helps commemorate the original, natural decorations that were used on a Winter Solstice tree. Kids can play this fun game with peers or their families. The roll of a die will determine which natural decorations will go on their tree.
Learn More: Teachers Pay Teachers
17. Vocabulary Cards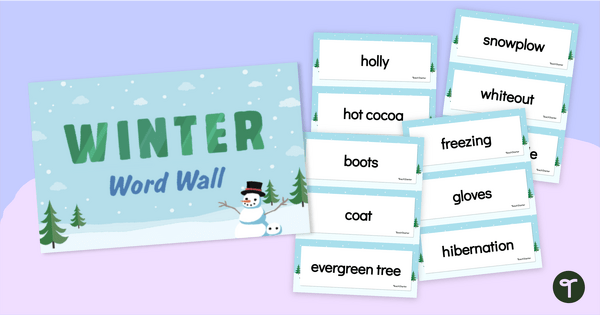 These flashcards are the perfect accompaniment to any Winter Solstice unit. Whether you're trying to teach spelling, vocabulary, or both, these cards make the perfect small group or center rotation to help students learn.
Learn More: Teachers Pay Teachers
18. "STEM" flakes
The snowflake is a symbol of the Winter Solstice. Challenge teams to make snowflakes using marshmallows, toothpicks, and some parameters. When they're done, they can eat their tasty creations.
Learn More: Messy Little Monster
19. Snowflake Yarn Art
Help younger learners practice their hand-eye coordination using some yarn and a paper plate. This cute craft project will help kids connect with the Winter Solstice and create an adorable artwork that parents will be proud to hang on the refrigerator!
Learn More: I Heart Crafty Things
20. Bake a Buche De Noel
The Yule Log harkens back to the time when Winter Solstice was celebrated. They traditionally burned the heart of a log to make the days last longer. Older kids can honor this tradition by baking a buche de noel.
Learn More: Meaningful Mama
21. Real Yule Log Decoration
Older students will enjoy creating a centerpiece with a little help from adults. After learning about the traditions of the Yule Log, a real log can be decorated with Winter Solstice plants and then drilled out to house candles to keep the glow alive when the sun sets.
Learn More: U Me and the Kids
22. Snow Candy
Snow candy is a simple, yet engaging way to create a unique sweet treat while getting in some real science! The result is a tasty snack that can be enjoyed during the Winter Solstice.
Learn More: My Recipes
23. Melting Snowman Investigation
This one is easy to recreate- even if there is no snow in sight like a true Winter Solstice! Kids will build a snowman using baking soda and dish soap, and then pour vinegar over the little guy (or gal) to see what happens.
Learn More: Only Passionate Curiosity
24. Take a Virtual Field Trip
If you can't take your students to Stonehenge, this live stream of the Winter Solstice at Stonehenge is the perfect alternative! Kids will be able to witness the actual duration of the event and see how Stonehenge is connected to this incredible celebration.
Learn More: English Heritage
25. Winter Solstice Dictionary
Students of all abilities will benefit from creating a Winter Solstice dictionary. It will help them define and remember this new vocabulary and become a helpful resource.
Learn More: School Specialty