We're here to help you make lesson planning and delivery a breeze! With 70 unique resources, you'll now be able to better prepare for your classes, handle any curve balls with ease, and effortlessly engage your students! Dive right in to learn more. 
1. PBS Learning Media
PBS truly is a treasure trove of a resource! On the site, you'll find a comprehensive collection of lesson plans, stimulating videos, and interactive activities. PBS is known for its high-quality educational content, so don't miss out!
Learn More: PBS Learning Media
2. Google Classroom
Google Classroom is a teacher's best friend when it comes to managing virtual classrooms. From creating and distributing assignments to grading them, Google Classroom provides a seamless platform for all. It's easy to use and integrates well with other Google apps.
Learn More: Google Classroom
3. Smithsonian Education
Allow the world's largest museum, education, and research complex to enrich your teaching strategies. With its diverse resource collection, you can easily create lessons in history, science, art, and culture that will spark students' curiosity.
Learn More: Smithsonian Education
4. Edutopia
Are you in search of effective teaching strategies? Look no further! Edutopia offers an extensive library of articles, videos, and resources. It's a must-visit for anyone passionate about teaching.
Learn More: Edutopia
5. Kahoot!
Who said learning can't be fun? Turn your classroom into a game show with Kahoot! Engage your students with quizzes and challenges that make learning an exciting experience.
Learn More: Kahoot
6. CommonLit
This gem offers free reading passages for grades 3-1; all of which are complemented by assessments. CommonLit is perfect for refining your students' reading skills and comprehension.
Learn More: CommonLit
7. Library of Congress
This teacher's page is filled with lesson plans and resources that you can incorporate into your teaching. Explore the wealth of information that the nation's oldest, federal and cultural institution has to offer!
Learn More: Library of Congress
8. National Geographic Education
With lessons and resources related to geography, science, and social studies, you can transport your students around the world without leaving the room!
Learn More: National Geographic Education
9. Crash Course YouTube Channel
Crash Course offers a collection of not your average educational videos. These engaging, high-quality videos cover a broad range of subjects and are perfect for breaking down complex topics.
Learn More: Crash Course
10. Nearpod
With interactive lessons, digital quizzes, and more- Nearpod is an engaging and comprehensive tool. It allows you to integrate multimedia elements into your lessons; promoting active learning all round!
Learn More: Nearpod
11. CK-12
Embrace the world of STEM with CK-12. With its rich library of free resources, you can immerse your students in everything from the laws of physics to the mysteries of biology.
Learn More: CK-12
12. ReadWriteThink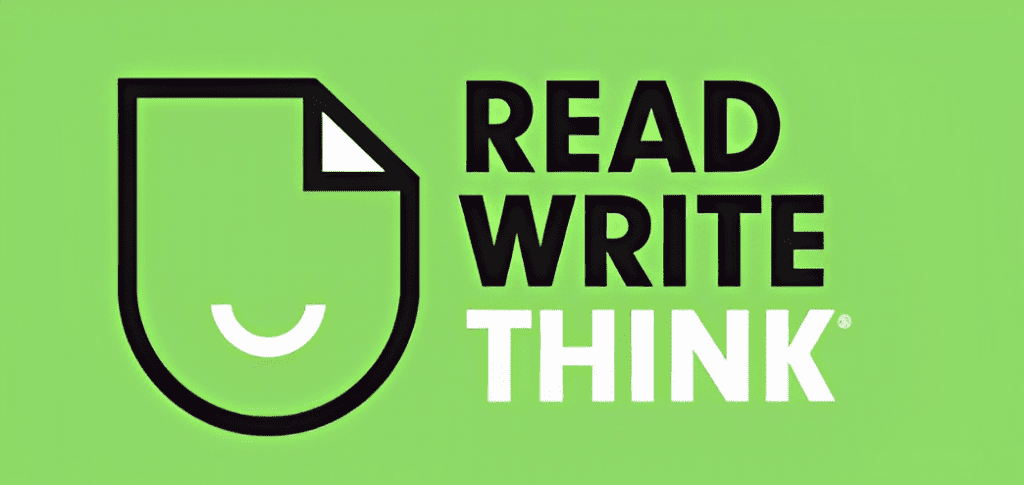 ReadWriteThink is a literary goldmine! The website hosts an array of tools to boost your students' reading and writing prowess.
Learn More: ReadWriteThink
13. British Council
Perfect for those teaching English as a second language, this site offers an array of resources that will enrich your instruction and your student's learning experience.
Learn More: British Council
14. Quizlet
Say hello to your student's study buddy. Using Quizlet, you can create custom study sets to help them absorb vocabulary or key concepts. Furthermore, the interactive flashcards, games, and practice tests make studying more engaging!
Learn More: Quizlet
15. National Science Teaching Association
NSTA is a one-stop shop for science teachers! It hosts a variety of free resources that can help invigorate your lessons and ignite your student's passion for science.
Learn More: National Science Teaching Association
16. Math Playground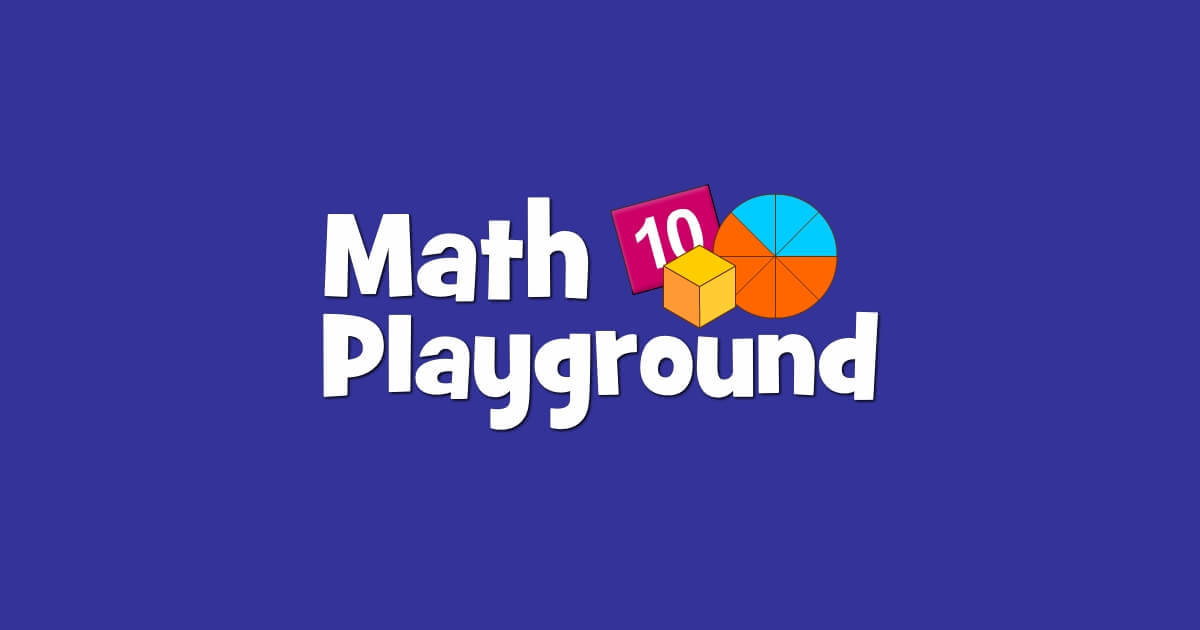 Transform your math lessons into a fun-filled playground! This website features numerous games that make learning math more exciting for all ages.
Learn More: Math Playground
17. Code.org
Let's code! This platform offers free resources that can help you introduce your students to the world of computer science and coding. It's a great way to develop their logical thinking and problem-solving skills.
Learn More: Code.org
18. Desmos
Say goodbye to boring math lessons! With Desmos, you can create interactive lessons and utilize a sophisticated graphing calculator.
Learn More: Desmos
19. TED-Ed
Take your students on a learning adventure with TED-Ed's engaging and educational videos. They're perfect for building lessons around, and the discussion questions and additional resources that accompany each video are invaluable!
Learn More: TED-Ed
20. History Channel's website
Here's your window to the past. Access free history resources to create lessons that transport your students back in time.
21. Prodigy
Add a little magic to your math lessons! Prodigy is a game-based learning platform that transforms math into an exciting quest.
Learn More: Prodigy
22. BrainPOP
Bring lessons to life with BrainPOP's animated videos. This platform provides a wide array of free resources that are both fun and educational.
Learn More: BrainPOP
23. PhET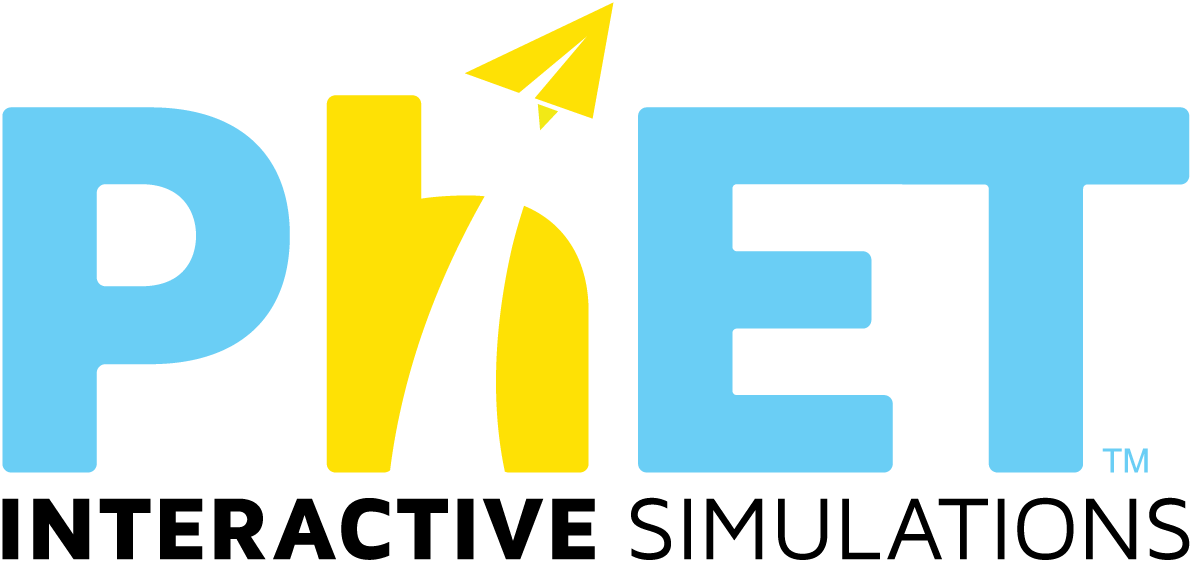 Dive into the world of science and math with PhET's interactive simulations. From quantum mechanics to trigonometry, PhET makes complex topics easy to understand!
Learn More: PhET
24. National Museum of American History site
History becomes a vibrant story with resources from the National Museum of American History. Equip yourself with free lesson plans and bring American history to life in your classroom.
Learn More: American History
25. Plickers
Get instant feedback from your students with this quick and easy assessment tool. It's a great way to check their understanding and gauge the effectiveness of your teaching strategies.
Learn More: Plickers
26. Edpuzzle
Transform passive video watching into an interactive learning experience. With Edpuzzle, you can create video lessons that incorporate quizzes, comments, and voiceovers.
Learn More: Edpuzzle
27. NASA's website
Blast off into the world of STEM with NASA's varied teaching resources. From space exploration to Earth science, there's plenty to inspire your student's curiosity.
Learn More: Nasa
28. WeAreTeachers
Discover a community that's brimming with ideas, inspiration, and giveaways. We Are Teachers is a great place for teachers to learn, grow, and connect.
Learn More: We Are Teachers
29. Education World

Think of this as your one-stop destination for all things education. With a plethora of resources, lesson plans, and professional development materials, you'll never be short of teaching ideas!
Learn More: Education World
30. ClassDojo
Foster a positive classroom community with ClassDojo. Its features enable teachers to facilitate smooth communication between students and parents; ensuring everyone's on the same page.
Learn More: ClassDojo
31. Seesaw
Empower your students to take charge of their learning. With Seesaw, you can create collaborative learning experiences that students can share with their peers, teachers, and parents.
Learn More: Seesaw
32. OpenEd
Discover a treasure trove of free resources that are all aligned to standards. With OpenEd, you can ensure that your lessons meet educational benchmarks without sacrificing creativity.
Learn More: OpenEd
33. GoNoodle

Add some fun and movement to your class with GoNoodle's videos. Created by child development experts, these resources bring a dose of joy and mindfulness to your lessons.
Learn More: GoNoodle
34. Annenberg Learner
A wide array of resources awaits with Annenberg Learner. Covering subjects from the arts to social studies, you'll find an abundance of inspiration for all your lessons.
Learn More: Annenberg Learner
35. TES Teach
Craft digital lessons in no time with TES Teach! This resource allows you to create comprehensive lessons in just 5 minutes; saving you precious planning time.
Learn More: TES
36. TeacherTube
Make your lessons more engaging with videos, docs, and audios from TeacherTube. It's a great way to bring different perspectives into your classroom.
Learn More: TeacherTube
37. Project Gutenberg
Let your students lose themselves in the world of literature. With over 60,000 free eBooks, Project Gutenberg is a must-have resource for English and literature teachers.
Learn More: Project Gutenberg
38. The Teacher's Corner
Discover an array of resources at The Teacher's Corner. From lesson plans to thematic units and teacher tips, you'll find everything you need to enhance your teaching.
Learn More: The Teacher's Corner
39. Storyline Online
Let celebrated actors bring children's books to life with Storyline Online's videos. The stunning illustrations and engaging narration will captivate your students' attention and instill a love for reading.
Learn More: Storyline Online
40. The Metropolitan Museum of Art website
Explore the wonders of art with resources from The Metropolitan Museum of Art. With educators' resources that cover various art styles and periods, you can cultivate your students' appreciation for art.
Learn More: Met Museum
41. Front Row Education
Effectively differentiate your instruction with Front Row Education; a platform that offers resources in Math, ELA, Social Studies, and Science that are tailored to different learning levels.
Learn More: Front Row Education
42. Newsela
Introduce current events in your classroom with Newsela. This site provides news articles at different reading levels; allowing you to cater to each student's reading ability whilst expanding their world knowledge.
Learn More: Newsela
43. The Why Files
This website offers engaging explanations of the science behind current events. Use it to satisfy your student's curiosity about the science behind the news with The Why Files.
Learn More: The Why Files
44. ABCya

Make learning fun with ABCya's educational games. Perfect for grades PreK through 6, these games will keep kids engaged while learning.
Learn More: ABCya
45. Wonderopolis

Explore the intriguing wonders of the world with your students using Wonderopolis. This resource provides educational articles that answer many of their burning questions.
Learn More: Wonderopolis
46. OER Commons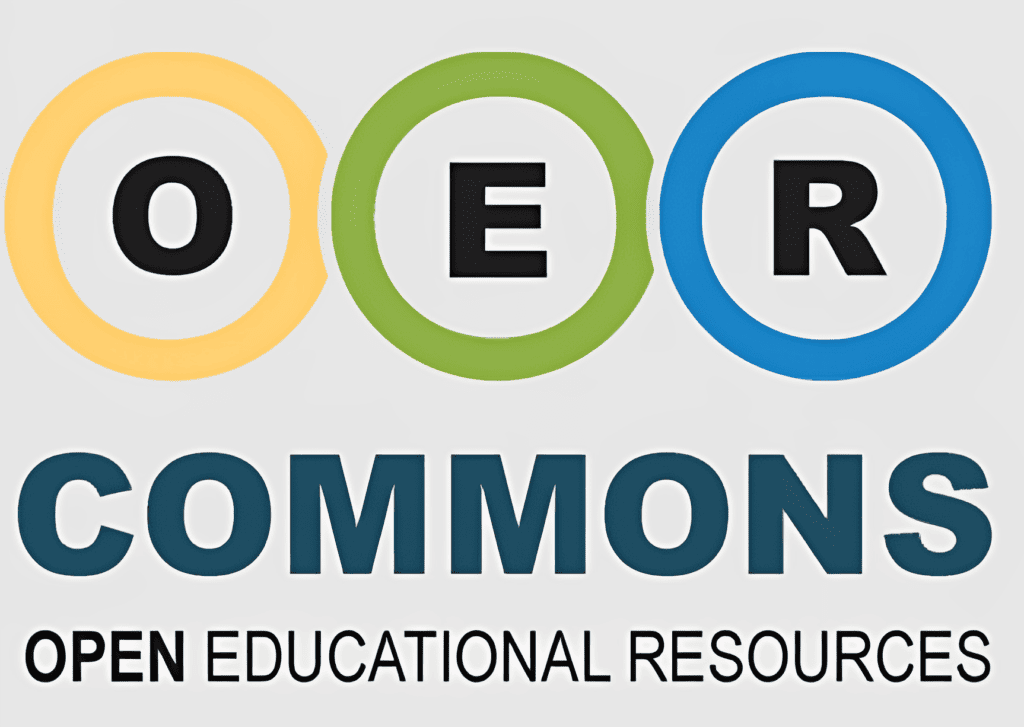 Tap into a community of shared teaching and learning materials with OER Commons. These free, openly licensed resources can be customized to suit all your teaching needs!
Learn More: OER Commons
47. Digital Public Library of America
DPLA allows you to gain access to a wealth of primary sources, exhibitions, and ebooks from America's libraries, archives, and museums. It's a history teacher's dream come true!
Learn More: DPLA
48. Scholastic's Free Resources
Unearth a myriad of lesson plans, extension activities, and other teaching resources with Scholastic. The site caters to all grades and skill levels; ensuring that every student gets the attention they deserve.
Learn More: Scholastic's Free Resources
49. Starfall
Make phonics fun with Starfall. This resource uses games and interactive activities to help children learn the English language whilst acquiring skills in reading as well as mathematics.
50. Zearn
Personalize the learning experience for every student with Zearn's top-rated math content and instructional resources. It's a game-changer for math instruction!
Learn More: Zearn
51. Epic!
Epic is a vast digital library for children up to the age of 12. With over 40,000 books, learning videos, and quizzes, it encourages reading and comprehension skills development. Furthermore, teachers can use it to track students' progress, assign books, and provide a personalized reading experience.
Learn More: Epic!
52. Duolingo for Schools
This platform takes the gamified language learning of Duolingo and adapts it for use in a classroom setting. With it, teachers can monitor students' progress, assign lessons, and facilitate a collaborative learning environment for over 30 languages.
Learn More: Duolingo for Schools
53. Kialo Edu
Kialo Edu helps students develop critical thinking and effective argumentation skills. It's a helpful tool for hosting classroom debates online and you can use it to furnish your students with, feedback, moderate discussions, or even provide assistance when it comes to structuring arguments.
Learn More: Kialo Edu
54. Scratch
Scratch allows students to learn programming in a fun and, interactive way. They can create animations, games, and interactive stories.
Learn More: Scratch
55. Discovery Education
With an abundance of digital textbooks and multimedia content, Discovery Education is a versatile resource. It offers a wide range of subject materials that can help you enrich lesson plans and offer diverse learning avenues for students.
Learn More: Discovery Education
56. Book Creator
This tool allows students to create and publish digital books. It can be used across the curriculum to have them allow students to demonstrate their understanding in a creative and simplistic manner.
Learn More: Book Creator
57. Glogster
Glogster helps students create interactive digital posters; combining text, audio, video, images, and hyperlinks. It can be used across different subjects to aid understanding, stimulate creativity, and promote digital literacy.
Learn More: Glogster
58. Flipgrid
Want to introduce your learners to a new way of expressing their ideas and opinions? Flipgrid facilitates video-based discussions on various topics. Students can use it to record and share their responses, making for more dynamic and, engaging discussions.
Learn More: Flipgrid
59. Twinkl
Twinkl offers a wide range of teacher-created planning and assessment materials, from worksheets to detailed lesson plans, that are all aligned with the curriculum. It's just the resource you need if you're short on planning time, but are still looking to incorporate high-quality resources for differentiated instruction.
Learn More: Twinkl
60. IXL
Through interactive questions and real-time feedback, IXL offers personalized learning experiences in all core subjects. You can benefit from this by using the platform to your students progress, identify knowledge gaps, and use the data to inform your teaching strategies.
Learn More: IXL
61. Classcraft
Classcraft uses game-like elements to engage students in learning, motivate positive behavior, and improve classroom culture. With it, you are able to create quests and challenges aligned to your curriculum, fostering collaboration and enhancing problem-solving skills with ease!
Learn More: Classcraft
62. Socrative
Socrative allows teachers to create quizzes, polls, and exit tickets that pupils can complete at their own pace. In addition to this, it offers real-time results and reports, aiding in formative assessment and understanding students' learning progress.
Learn More: Socrative
63. ThingLink
ThingLink lets teachers and students create interactive images, videos, and 360° content, making lessons more engaging on the whole. It's just the tool you need to help your learners visualize complex concepts!
Learn More: ThingLink
64. Spelling City
Spelling City uses games to teach spelling, writing, and vocabulary. You can use it to create custom word lists, assign games for practice, and track students' progress-, making spelling practice more engaging and individualized for everyone involved.
Learn More: Spelling City
65. Coggle
Coggle is a collaborative mind-mapping tool that helps your learners visualize elaborate information. It aids teachers in explaining complex concepts, organizing ideas, and or planning projects. It's also a great platform for your students to employ during note-taking, brainstorming, and studying.
Learn More: Coggle
66. Quizizz
Quizizz offers gamified quizzes that students can complete at their own pace. Use it to create your own quizzes or use the ones shared by the community, making assessments more engaging and versatile.
Learn More: Quizizz
67. Pear Deck
Pear Deck is an interactive presentation tool that works with Google Slides and Microsoft PowerPoint. With its help, you can add interactive questions to your slides, and students can respond in real time, helping you seamlessly increase engagement and participation.
Learn More: Pear Deck
68. Imagine Learning Classroom
Imagine Learning offers comprehensive, standards-aligned instructional resources for Math and ELA. Use its resources for detailed lesson planning and delivery, saving time and ensuring high-quality, consistent instruction.
Learn More: Imagine Learning Classroom
69. Coolmath Games
Coolmath Games offers math games that make learning fun and interactive. Teachers can use it to supplement their lessons and provide practice, helping students understand math concepts through play.
Learn More: Coolmath Games
70. Time for Kids
Time for Kids provides age-appropriate news articles and features about a range of topics. With it on your side, you can incorporate current events into your lessons to foster, global awareness and critical thinking skills in your students! in their students.
Learn More: Time for Kids