An array of thoughtful treat carts is a wonderful way to express gratitude toward the committed individuals who shape minds every day. This list provides inspiration for 17 distinctive treat cart ideas; each one catering to a diverse palate while providing a rejuvenating break during a hectic day. These fun and edible gestures acknowledge the tireless efforts of our teachers by providing everything from nostalgic snacks to healthy bites- adding a touch of sweetness and appreciation to their routine! Let's explore how we can brighten up your teacher's day with the variety of heartwarming cart options listed below.
1. Fruit Cart
Greet teachers with a bright splash of colors from a variety of fresh fruits. A nutritional boost with the convenience of pre-cut cups makes it a perfectly refreshing pick-me-up during a busy school day.
Learn More: Pinterest
2. Popcorn Cart
A sizzling popcorn cart is just the twist that any break room needs. Packed with a mix of flavors, it's sure to appeal to your educators' diverse tastes and ignite their appetite for a fun snack.
Learn More: Twitter
3. Salad Bar Cart
Boost the energy levels of your school's guiding lights with a fresh salad cart. An array of ready-made salads serves up a refreshing crunch that satisfies those with health in mind.
Learn More: Pinterest
4. Pizza Cart
These individual-sized pizzas are a flavourful way to pay tribute to your academic heroes; offering a variety of topping choices to ensure there's a delicious slice to suit everyone's taste buds!
Learn More: PTO Today
5. Ice Cream Treat Cart
Imagine the joy that an ice cream cart can bring to your school! A myriad of chilled treats in a teacher's lounge is a sweet salute to the champions of the classroom.
Learn More: Crisp Collective
6. Trail Mix Cart
Keep the energy soaring high with a variety of trail mix delights! This cart is the perfect amalgamation of health and taste that teachers can easily grab between classes.
Learn More: Teacher Goals
7. Taco Bar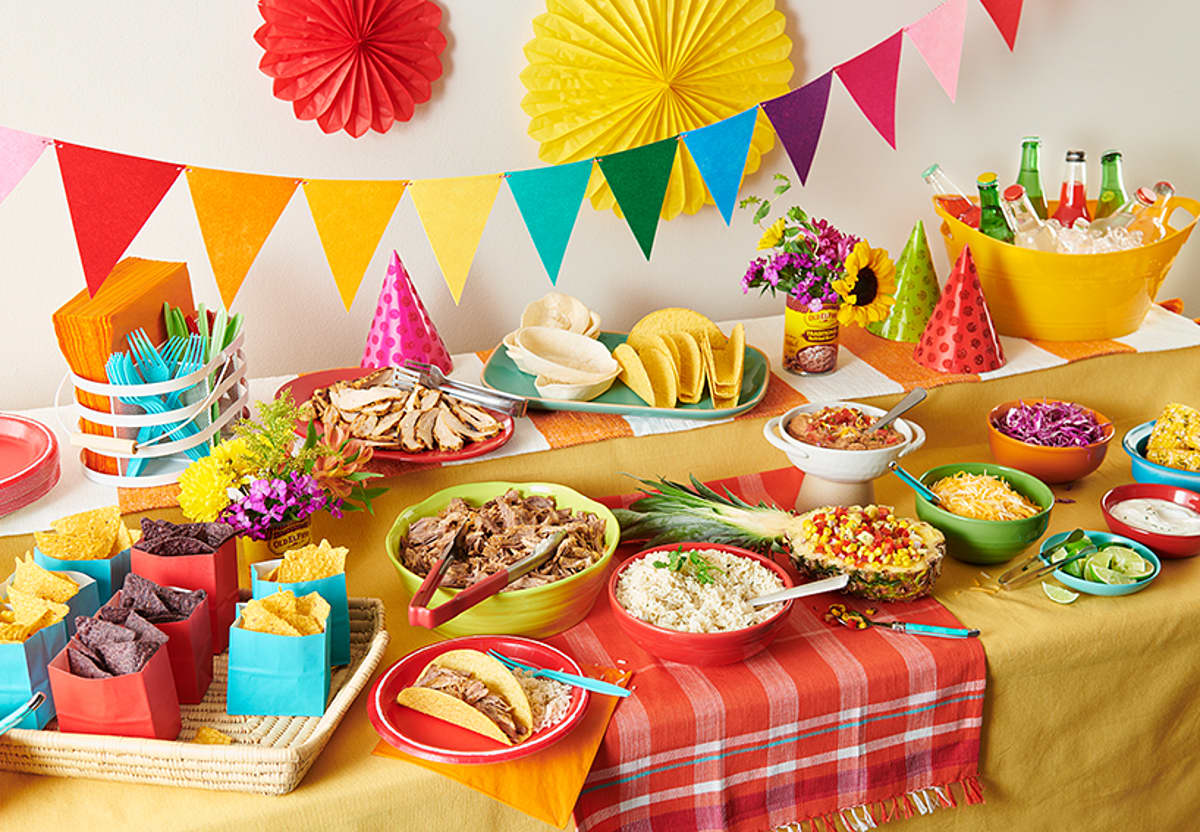 Add some zing to your teacher's day with pre-assembled mini tacos or DIY taco kits. With this cart, you'll be able to host a mini fiesta to honor their incredible work.
Learn More: Old El Paso
8. Pretzel Cart
Whether it's a salty crunch or a sweet nibble, a pretzel cart caters to all tastes and preferences; presenting a versatile snack solution for teachers on the move.
Learn More: Notes From Jo
9. Cupcake Cart
Sweeten up your teacher's day with an assortment of cupcakes. Each sweet treat is great for symbolizing the boundless appreciation we hold for all our special educators.
Learn More: Colorado Parent
10. Cereal Station
A cereal cart can satiate both hunger and nostalgia- offering your teachers comfort with every bite! With this in mind, why not create a cart to offer a light yet satisfying treat to keep them fueled throughout the day?
Learn More: Twelve Baskets Catering
11. Mini Pancake Bar
A stack of mini pancakes is a cute and scrumptious delight. Accompanied by syrup and butter, it's a mini breakfast party on wheels; perfect for perking up your teachers mid-term!
Learn More: Love Bakes Good Cakes
12. Cheese Stick Cart
Keep the hunger pangs at bay with protein-packed cheese sticks. Offering a diverse range of flavors, this cart acts as a simple yet satisfying tribute to your educators. Throw in a cheesy quote about how much you appreciate them to really bring the message behind the cart home!
Learn More: I Am Baker
13. Smoothie Cart
Quench your teachers' thirst and treat their taste buds with a variety of fresh, flavorsome smoothies. What an energizing treat for a busy school day in the summer!
Learn More: Breanna Spain Blog
14. Mini Muffin Cart
As they say, good things come in small packages! With this in mind, these adorable, bite-sized muffins serve as the perfect thank-you for teachers! Each cart promises a burst of flavor and is baked to perfection.
Learn More: Pinterest
15. Pop-Tarts Cart
Looking for a fun, quick treat that doubles up as a heartfelt gesture of gratitude? Here it is! Take your teachers on a sweet trip down memory lane with a Pop-Tarts cart. Check out the recipe below to discover all you need to know to make your own!
Learn More: Melissa's Southern Style Kitchen
16. Cookie Cart
From classic chocolate chips to crispy oatmeal, cookies symbolize the comfort and warmth teachers demonstrate to their students. What better way to show appreciation than with a cart full of baked goodies?
Learn More: Twitter
17. Fruit Juice Bar
A refreshing assortment of fruit juices is the perfect toast to your teachers. This cart ensures a revitalizing beverage that can be enjoyed alongside their favorite snacks.
Learn More: Mermaids and Mojitos