Shopping for your professional wardrobe has never been easier! Step into your classroom with style by perusing through our eclectic collection of teacher clothing stores. We guarantee you'll find the perfect fit and you can do it all from the comfort of your home, with just a few clicks. From professional styling to affordable and chic fashion trends – you're in for a treat as you browse through these popular stores to inspire your daily classroom looks!
1. Target
Target online and in-store is guaranteed to have something chic and affordable for your back-to-school look! Their discount section provides a great resource to save while also looking your best.
Learn More: Target
2. Old Navy
Old Navy is always a favorite amongst teachers. With some of the comfiest outfits you'll own, you can't go wrong with this trendy store!
Learn More: Old Navy
3. Banana Republic
For all your fashion needs, visit Banana Republic. With its timeless style and gorgeous collections, it's a top-tier choice that won't break the bank.
Learn More: Banana Republic
4. Kohl's
If you've been a teacher for a while you'll know how great Kohl's is. You can find anything you need, whether it's simply fashion or cute outfits. Hint hint – don't forget to sign up for their mailing list to get tons of coupons!
Learn More: Kohl's
5. DSW
It's no secret that teachers need great shoes. Not only are you on your feet all day, but you're also expected to be cute with a side of professionalism. Well, look no further! DSW provides vast collections of chic shoes, perfect for teachers' feet.
Learn More: DSW
6. Amazon
When you're in a time crunch, use Amazon! They have a great selection of teacher outfits at great prices, and with it's easy access and free shipping – its no wonder it's so popular.
Learn More: Amazon
7. JC Penney
At JC Penney you'll find fantastic deals on clothing, shoes, and jewelry with ease! It's also super affordable which makes purchasing trendy outfits a stress-free occasion.
Learn More: JC Penney
8. Thrift Stores
Thrift stores have become all the rage! You'll find gorgeous clothes for killer prices and you can even invite your colleagues along as you chat, laugh, and piece together trendy outfits.
Learn More: Thrifty Wife Happy Life
9. Poshmark
Specifically designed for teachers, Poshmark is the site to visit. It's a second-hand store that provides amazing pricing on stunning pieces of clothing and you can easily find outfits directly related to your field of teaching.
Learn More: Poshmark
10. TJ Maxx
When you're looking for affordable pricing and diverse collections of clothes, be sure to visit TJ Maxx. You're guaranteed to run into amazing deals as you shop for shoes, clothes, and more that perfectly fit your style.
Learn More: TJ Maxx
11. Walmart
Walmart has seriously stepped up its clothing game in the past few years. You're in for a surprise at how comfortable their apparel can be, and they have tons of affordable clothing dupes to mimic the brands you love!
Learn More: Walmart
12. Jane
Ever heard of Jane? You may have stumbled across this gem of a website while surfing the web for the perfect outfit. You'll be able to find budget-friendly, cute, and even subject-specific outfits to add some flair to your wardrobe.
Learn More: Jane
13. ASOS
Looking for a unique sense of fashion? ASOS is a bit on the pricier side, but it's worth it as you'll pick up unique looks that will set you apart from the average teacher.
Learn More: ASOS
14. Stitch Fix
Unlike the aforementioned clothing sites, Stitch Fix styles you! It's literally like having your own personal stylist, what's not to love? But be warned, the outfits they send you are to die for.
Learn More: Stitch Fix
15. Emery Rose
Online shopping is definitely the place to get the best discounts, and Emery Rose does just that! It's a chic and stylish clothing store with fashion that ranges from comfy to sporty to professional – making it an ease to put an outfit together.
Learn More: Emery Rose
16. Shein
This massively growing online store has become increasingly popular throughout the world. Why? It's filled with cheap pricing, quick shipping, and vast collections of clothing to choose from. Its quality may not be up to par with the previously mentioned stores, but it more than makes up for this with its diverse range of styles.
Learn More: Shein
17. The Teacher Closet
The Teacher Closet is the perfect site for you because it was created specifically for teachers! It's primarily an online store, but nevertheless, you'll be sure to find the perfect fit with just a few clicks.
Learn More: The Teacher Closet
18. Etsy
Etsy has become a phenomenal site for selling and buying crafts and other homemade items. But did you know they stock customized teaching outfits too?
Learn More: Etsy
19. Ann Taylor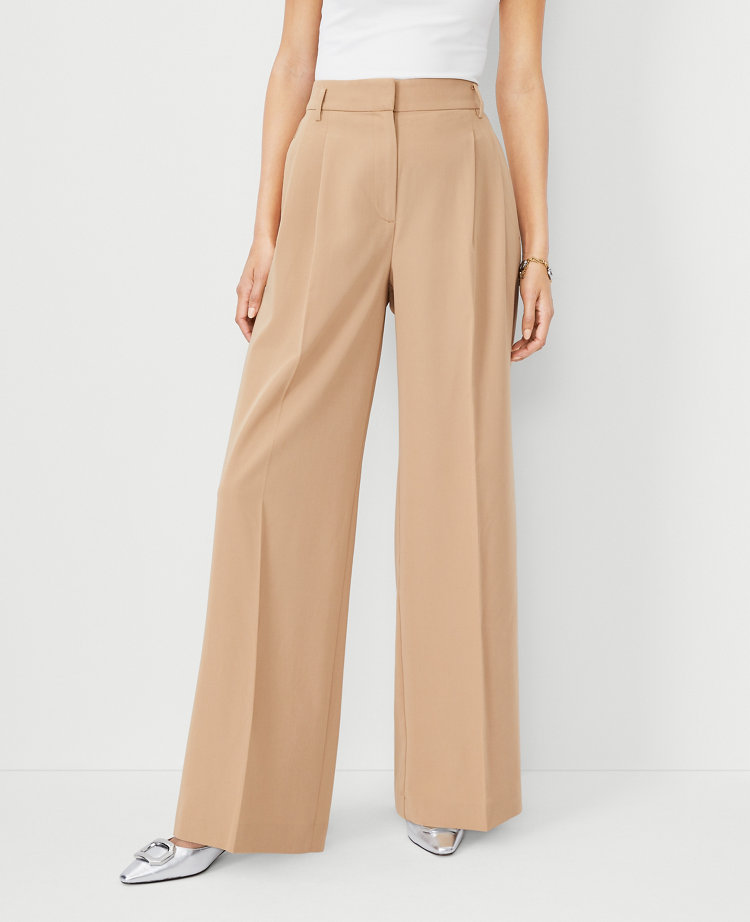 Ann Taylor provides amazing collections of professional teaching outfits. It's filled with perfectly tailored clothing and well-edited collections – certainly a teachers' paradise!
Learn More: Ann Taylor
20. Madewell
Here's another great store that provides loads of discounts! Madewell stocks extensive collections of denim and is stocked with timeless fits that really do represent their name flawlessly.
Learn More: Madewell
21. J. Crew
Teachers and students alike rave about J. Crew's professional, yet modern vibe. With various discounts and fashionable fits – it's an obvious choice for teachers around the world.
Learn More: J. Crew
22. New York and Company
New York and Company offers a ton of discounts to fit your every need. Their site is stocked with chic and trendy pieces – it's no wonder fashionable professionals have been shopping at this elegant store for generations!
Learn More: New York and Company
23. Eddie Bauer
Eddie Bauer provides fashion that exceeds teacher expectations. Guaranteeing comfort, style, and professionalism – you can't go wrong with an outfit from Eddie Bauer.
Learn More: Eddie Bauer
24. Zara
If you're on the hunt for stylish and modern classroom attire, Zara should be on your list of stores! It prides itself on keeping up with trends as it's continuously updating its collections. Thus, making it the perfect spot to find bold pieces to make a statement or a classic ensemble for daily wear.
Learn More: Zara
25. H&M
H&M offers a blend of contemporary and timeless fashion. Whether you're looking for a cozy knit sweater or a stylish pencil skirt, H&M doesn't disappoint! Their prices are friendly on your budget, and their eco-friendly initiatives make shopping a guilt-free experience.
Learn More: H&M
26. Uniqlo
Uniqlo is your go-to for basics with a twist! The brand emphasizes simplicity, quality, and longevity with their innovative fabrics that are sure to fit your every need.
Learn More: Uniqlo
27. Gap
Gap is a classic choice for comfortable and versatile clothing. From their soft cotton tees to their iconic denim – it always provides reliable wardrobe staples that will stand the test of time.
Learn More: Gap
28. Nordstrom Rack
Find luxury brands at a fraction of the price at Nordstrom Rack. So if you're looking for a bargain without compromising on quality – this is your shopping haven!
Learn More: Nordstrom Rack
29. Cato Fashions
This hidden gem is a fantastic choice for teachers looking for a range of styles. Cato offers diverse sizes and styles – whether you're petite, plus-sized, or somewhere in between. It ensures that every teacher steps into their classroom feeling confident and looking fabulous.
Learn More: Cato Fashions
30. Francesca's
Francesca's line of fun, bohemian-inspired outfits provides you with endless fashion choices. With its mix of clothing, accessories, and more – it's a one-stop-shop for all things trendy and vibrant.
Learn More: Francesca's
31. Brooks Brothers
Searching for a more polished and tailored look? Brooks Brothers offers it all! Their clothing exudes sophistication and class, plus their online site is always filled with amazing discounts.
Learn More: Brooks Brothers
32. Lane Bryant
Lane Bryant stocks a vast range of plus-sized outfits if you're looking for trendy, comfortable, and high-quality clothing. Their pieces are designed with real women in mind, ensuring a flattering fit for every body type.
Learn More: Lane Bryant
33. Anthropologie
Bring a touch of whimsy and creativity to your professional wardrobe by visiting Anthropologie. Their pieces are unique and often feature intricate details and playful patterns. The perfect shop for teachers wanting to infuse their outfits with a bit of artistry.
Learn More: Anthropologie
34. Torrid
Torrid specializes in fashion-forward clothing. Add an edge to your outfits with their chic and quirky accessories that ensure every teacher looks and feels empowered in their style.
Learn More: Torrid
35. Dressbarn
Dressbarn is the ideal choice for educators seeking both comfort and style. Their selection of dresses, trousers, and blouses are classroom-ready and fashion-forward – ranging from casual comfort to stylish elegance.
Learn More: Dressbarn
36. Mango
Instill some European flair into your everyday fits with Mango! You'll find a diverse palette of styles, infused with a cosmopolitan edge to keep your wardrobe fresh and innovative.
Learn More: Mango
37. Talbots
Treat your wallet and yourself to an affordable shopping spree. Talbots will imbue your classroom wardrobe with effortless style – perfect for educators who want to keep things refined yet approachable.
Learn More: Talbots
38. Maurice's
Maurice's offers an array of contemporary fashion that suits every teaching occasion. Whether it's a parent-teacher conference or a casual Friday – Maurice's stocks a diverse blend of comfort and style.
Learn More: Maurice's
39. White House Black Market
Aimed at monochrome lovers, White House Black Market focuses on the classic colors of white, black, and everything in between. Their modern collections are guaranteed to bring a sophisticated touch to your wardrobe, making sure you can mix and match your outfits with ease.
Learn More: White House Black Market
40. Lulus
Step into your classroom in style with Lulus. From chic jumpsuits to flowy blouses, they offer a contemporary mix of styles to ensure you'll stand out in the staff room for all the right reasons.
Learn More: Lulus
41. Lands' End
If you're looking to prioritize your comfort without losing that touch of class – look no further than Lands' End. Their range of cardigans, slacks, and versatile dresses make dressing up for your day as comfy as ever.
Learn More: Lands' End
42. Burlington
Shop away the winter blues at Burlington! They specialize in providing their customers with vast collections of cozy coats, but they also offer a plethora of discounted designer brands and endless fashion choices. Who knows? Your next favorite classroom fit might just be waiting here.
Learn More: Burlington
43. ModCloth
ModCloth serves up vintage-inspired fashion with a modern twist. Add a touch of retro charm to your ensembles with their quirky prints and timeless silhouettes.
Learn More: ModCloth
44. Loft
Looking for quality clothes on a budget? You've come to the right place! Ann Taylor offers chic and polished styles at affordable prices – making it a go-to for fashion lovers.
Learn More: Loft
45. Marshalls
Marshalls is a treasure trove of discounted brand-name clothing. Each shopping trip promises a new adventure with its ever-changing inventory, where you can score big on fashion finds without breaking the bank.
Learn More: Marshalls
46. Chico's
For a blend of classic and contemporary styles, be sure to visit Chico's! They offer a balanced collection and their pieces are designed with sophistication in mind, to ensure your looks stay consistently polished.
Learn More: Chico's
47. Charlotte Russe
Add an essence of youthful flair to your looks with Charlotte Russe. Their collection of trendy and modern clothing is certainly a top-class choice when you're looking to adorn your wardrobe with the latest trends, while also staying classroom-appropriate.
Learn More: Charlotte Russe
48. Cabi
Visit Cabi for an exclusive shopping experience. They offer personalized styles to assist you in connecting with your future fashion choices. Their unique pieces are versatile and stylish, allowing you to express your true self through individualized styling.
Learn More: Cabi
49. Belk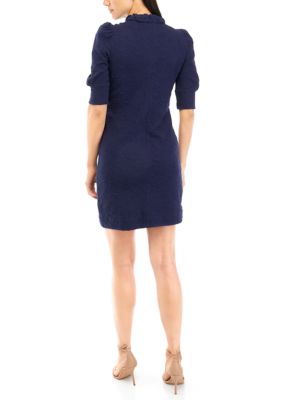 This department store gem has it all! Belk hosts a variety of brands, suitable for every style and budget. From classic cardigans to bold statement pieces – Belk has got you covered.
Learn More: Belk
50. Venus
Lean into your feminine charm with Venus. You'll find dresses, tops, and skirts that are both charming and professional – as their versatile range offers stunning ways to bring a touch of softness to your everyday looks.
Learn More: Venus