As a teacher, you ALWAYS want to strive to get the most out of your teaching certificate. We all know how costly a monthly phone bill can be. Thankfully, phone companies have come to realize how important our teachers are! They also are realizing how vital it is for teachers to have unlimited data plans, especially in a world where teaching from home has become the 'norm'.
Verizon Wireless is now offering teachers an appealing discount. Teacher discounts are offered across the entirety of the mobile service industry. Through Verizon, you'll find many upsides to upgrading your plan and learning about all the new discount programs available specifically to you, elementary and post-secondary teachers!
What Exactly does Verizon Offer for Eligible Teachers?
Verizon offers eligible teachers a special discount as long as teachers have at least 1 smartphone or basic phone on one or more of these plans. The price of service will depend on the qualifying service plan teachers sign up with. There are currently four discounts for teachers provided through Verizon Wireless.
Current Available Connected Device Plans:
5G Start
5G Play More
5G Do More
5G Get More
* Previously there were additional 3 plans that were available to mix and match as teacher discounts. These plans are no longer applicable as NEW plans.
Go Unlimited
Beyond Unlimited
Above Unlimited
If these plans were purchased on or before 6/17/18 they cannot be used with current unlimited plans and aren't eligible for this type of discount.
How Much is the Monthly Discount for Teachers?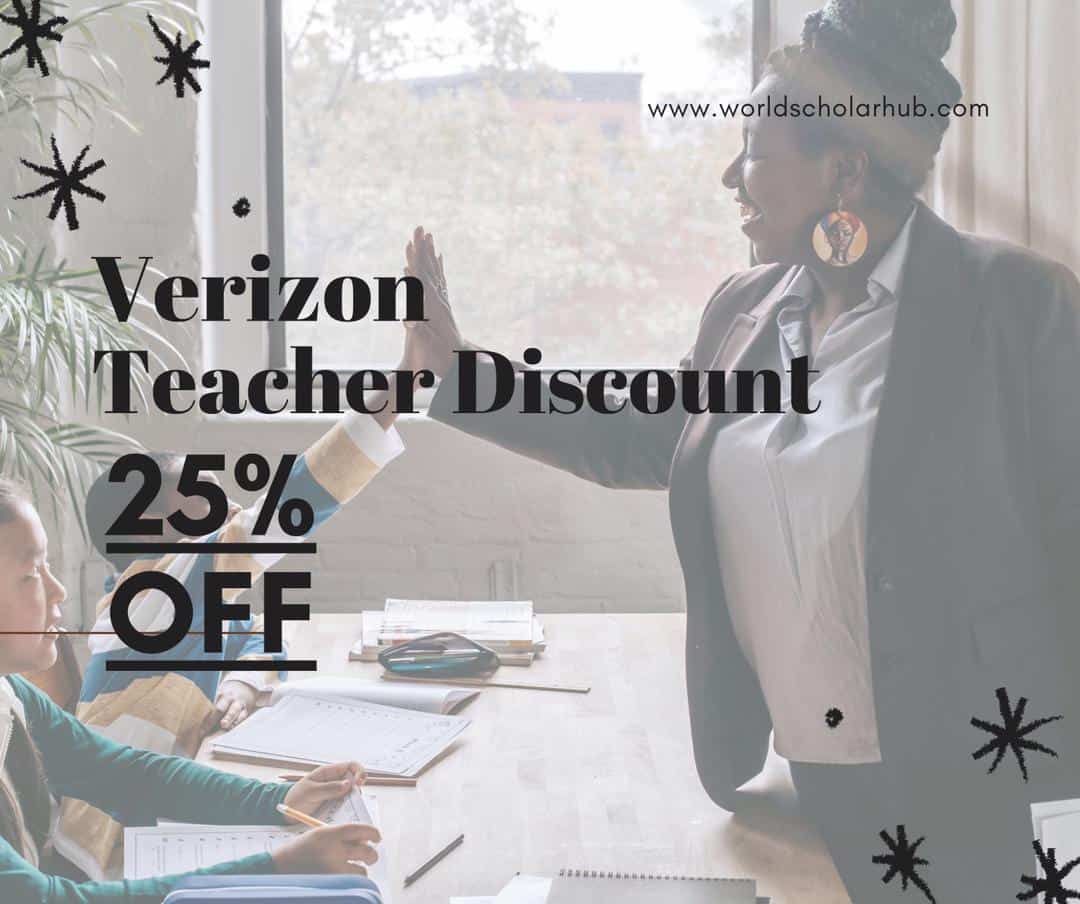 The actual monthly discount depends on the number of phones and the type of phones that teachers have on the plan.
1 phone – $10/month discount per account
2-3 phones – $25/month discount per account
4 phones or more – $20/month discount per account
Learn more at the plan discount FAQs page.
These prices are based solely on teachers who sign up with qualifying unlimited plans mentioned above.
Are there Teachers Discounts on Fios Home Internet?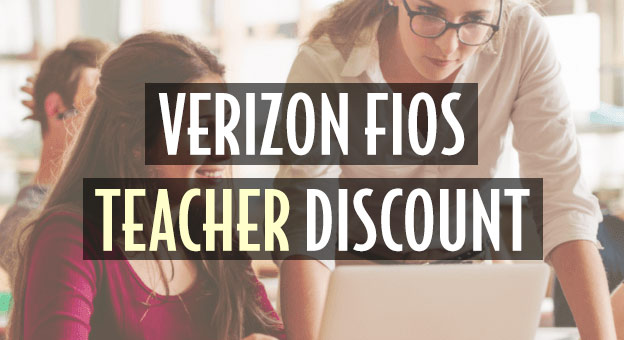 Yes, currently there are discounts on Fios home internet! This discount is a limited-time offer so don't waste more any time. With teaching from home being such a central part of our teaching status, it is undoubtedly important to have fast and dependable whole-home Wi-Fi. With the Fios Home teachers discounts, you'll find yourself more confident with your internet speed during class and with your wallet at the end of the year!
As you can see, there are a few noteworthy Fios Home teacher discounts. These plans also come packed with other eye-catching perks! Check them out here.
Am I Eligible For Teachers Discounts with Fios Internet & Verizon Wireless?
There are a few different criteria that you must read and understand in order to learn if you're eligible for the teachers' discount with Verizon Wireless and Fios Home. Here is a list of teacher discount criteria!
1. Have at least one smartphone or basic phone which qualifies for one of the aforementioned connected device plans
2. You MUST be the account owner or account manager.
If you're not sure if you're the account manager visit this page to learn more!
3. You must currently have and be able to prove to teach employment ~ i.e a paystub ~
Teaching employment must be on an elementary or post-secondary level in order to be eligible
4. Check your eligibility and apply online directly through the discount eligibility webpage!
5. Validate your teaching status during the discount registration
*You'll need to revalidate your teaching status at least once a year after the original time of enrollment.
Teaching discounts with whole-home Wi-Fi will be the same process. You'll be able to start this process by visiting the Verizon Fios Page.
For the validation process, you must make an account or sign in to your ID.me account, here you'll be walked through the entire verification process.
How can I Get the Teacher Discount if I Don't Have a Verizon Account?
Verizon will happily help get you started in making an account! Click on this discount link that will take you directly to the teacher discount page. Here you can find plan discount FAQs, the advantage of discounts, and any additional discount provided to teachers.
From the link above you'll be able to enroll with Verizon and provide proof of discount eligibility. After verification, choose New to Verizon and sign up for your new Unlimited Data Plan with Verizon.
Conclusion
With Verizon's teacher discount your family members will be happy and you're wallet will be even happier. Don't let your Discount Updates get lost in translation. Always check in and see what eligible discounts are available for teachers. There are so many out there, not just with this discount phone company. Find your discount without interference and enjoy your new unlimited data plan! Teachers work hard to make sure our world is filled with smart, dedicated, and passionate people. Don't lose sight of how much you mean to the world. Visit Verizon to see all of the different teacher discounts offered!