Whether you're staying home for financial reasons or other reasons, staycations can be a great way to get a break and much-needed family time on a budget. Staycations are great for the summer months when you can create activities indoors and outdoors. From a day trip to fun games, you can create the perfect staycation that best fits the needs and interests of your family. Here are 35 staycation ideas that kids will love.
1. Make Bath Bombs
Learning anything new is a great way to spend time as a family, and bath bombs are the perfect option. You can use them to relax in a spa-like atmosphere! Your family will love making bath bombs in your favorite colors with easy-to-find household items.
Learn more: Byrdie
2. Learn Calligraphy
Calligraphy is a beautiful art that will come in handy for a lifetime. Use your staycation time to learn new calligraphy strokes and write letters to family members. This is also a great way to teach kids about personalized touches and sending mail by "snail mail".
Learn more: Calligrascape
3. Learn to Crochet
This is a fun idea that can teach kids a skill that they will use throughout their lives. Use your kids' favorite color yarns to practice patterns. Then, take on the challenge of making a crocheted craft, like a crochet animal or scarf. Your kids will love learning with you!
Learn more: Yarnspirations
4. Go on a Virtual Tour
Our post-COVID world has created a plethora of activities for families to do online. You can virtually tour museums, libraries, European cities, and even international tourist landmarks. Even cooler, you can use Google Maps to tour a city without actually leaving your couch.
Learn more: Good Housekeeping
5. Make Your Own "Paint Night"
Paint nights have been a girls-night-out past time, but you can also use this crafting activity at home with your kids. Make the kids' favorite fun mocktail, get out the canvases, and paint together. Use pictures and step-by-step guides (try YouTube!) to simulate a paint night out on the town.
Learn more: Arrest Your Debt
6. Go on a Picnic at a New Park
Picnics are nothing new for young families, but going on a picnic at a new park is a great way to explore and spend time together as a family. Use this activity to explore a city park or a new park in your own town.
Learn more: Arrest Your Debt
7. Neighborhood Scavenger Hunt
Create a neighborhood scavenger hunt for a unique family bonding experience. This is a fantastic way for kids to use deductive reasoning and explore their hometowns. It's even better if you can pair this activity with a festival or event going on in your town.
Learn more: Scavenger Hunt
8. Have a Themed Day
This activity is as much fun to plan as it is to participate in. Create a day of activities that fits a specific theme like "Disney Day", "Hawaiian Day" or even "Superhero Day". Kids can dress up and enjoy meals, activities, and home decor that fit the theme from sun up to sun down.
Learn more: Arrest Your Debt
9. Sunrise/Sunset Snacks
Sunsets and sunrises are some of the most peaceful times of the day. Gather your family with your favorite breakfast treats or after-dinner snacks and watch the day begin or end. This activity is a great idea for families to take time to relax and enjoy each other's company.
Learn more: Arrest Your Debt
10. Go on a Follow-the-Leader Road Trip
Road trips are fun for everyone, but they're even more fun when each person in the car gets to choose where to go next. You can do this by location (the first person picks a local book store, the next person picks a restaurant) or you can do this by individual turn (go left! go right!).
Learn more: Arrest Your Debt
11. Make Your Own Board Game
Board game nights are a family fun go-to, but have you ever made a board game as a family? This unique experience will get the family talking and working together to create a unique game for the family to build and play together. You can use a kit (found on Amazon) or you can use your own creativity and supplies.
Learn more: Arrest Your Debt
12. Host a Dance Party
Host a family dance party. Start by decorating the house and setting the ambiance (think streamers and lights!), then have kids wear their "special" clothes (bonus if you shop for these together!). This could be dress clothes or even pajamas. Then, create a playlist together. The final step–enjoy the dance!
Learn more: Arrest Your Debt
13. Invite a Guest Speaker
Do you know someone who plays guitar? What about someone who has a unique career? Does grandma know how to sew or crochet? Does Uncle Joe know how to juggle? Use your family and neighbors and invite a guest speaker to present to your family.
Learn more: A One-Room Schoolhouse
14. Learn a New Dance
This is a great idea to get the whole family involved. Learn a new dance together or have each member of the family learn a dance to teach the rest of the family. Then put on a show to make it a whole family affair.
Learn more: Love to Know
15. Create a Mini Golf Course
Kids will love making their very own mini golf course. You can create the course inside or outside. Use any kind of obstacle you can think of–stairs, branches, etc. You can use plastic cups on their sides as holes. Get creative and make each hole harder than the next, then play the course!
Learn more: Thrillist
16. Host a Luau
Decorate your house and yard to recreate the perfect Hawaiian luau. Theme your dinner, desserts, and drinks to fit the spirit of the party. Go shopping for the perfect outfits with your kids. Make a relaxing and fun Hawaiaan playlist. Learn how to hula dance using a Youtube tutorial.
Learn more: Love to Know
17. Make a Cultural Craft
Spend some time doing a fun cultural craft. You can find great tutorials on Youtube that the whole family can do together. For added fun, pair the craft with matching cultural snacks. Kids will love spending the block of time making something new and eating good food.
Learn more: Love to Know
18. Games Day
Spend a whole day playing games that the whole family will love. Each member of the family can pick a game to add to the day's itinerary. Even more, fun, make it a competition and award a prize to whoever wins the most games. You can do this with board games, yard games, classic kid games, or a combination of all of them!
Learn more: Love to Know
19. Make a Movie
Play director and make a family movie. Plan the movie together and write the script. Then plan the costumes together and decide on the perfect locations to shoot the movie. This is a great activity to spend vacation time with family that everyone will love.
Learn more: Love to Know
20. Fashion Show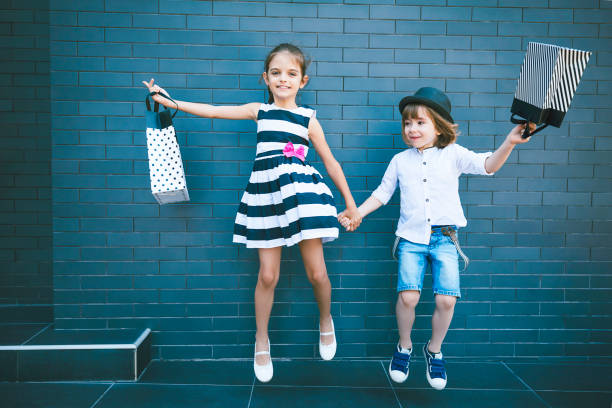 Put on the ultimate fashion show! Set the stage by creating a unique runway either inside or outside. Put together a theme and crazy outfits to model in the show. Create a playlist for the kids and adults to walk to.
Learn more: Love to Know
21. Karaoke Challenge
Create the ultimate karaoke challenge. Create a family voting system, have kids and parents pick their best songs, and sing away. Even better–decorate for the big event, order pizza, and jam out in style. Kids will love this awesome staycation idea.
Learn more: Love to Know
22. Create an Obstacle Course
Come together as a family to create an obstacle course that everyone can do. Use indoors and outdoors to add multiple layers to the course. Use household items like pool noodles, step stools, kiddie pools, etc. to put together the ultimate obstacle course.
Learn more: Love to Know
23. Home Water Park
This family staycation idea is a classic that everyone will love. Create a backyard water playground using kiddie pools, splash pads, sprinklers, and water tables. Add some water guns and water obstacles to bring the park to life.
Learn more: Bliss Lights
24. Read-a-Thon
Make reading fun with this relaxing family staycation idea. Decorate and set up your house with pillows, bean bag chairs, candles, etc. to create the perfect reading atmosphere. Then, get everyone in their pajamas and read all day.
Learn more: Bliss Lights
25. Indoor Laser Maze
This ultimate family staycation idea takes very little time to set up and everyone will love it. Use a hallway and painter's tape or yarn to create a "laser" maze. Tell kids that they can't touch the tape or string as they carefully make their way through the maze.
Learn more: Happy Mom Hacks
26. Relay Races
Head outside to design a day of relay races. Team up and keep track of points. Award the family member with the most wins at the end of the race day. You can do relay races with sack races, 3-legged races, hula hooping, etc.
Learn more: Happy Mom Hacks
27. Make a Lemonade Stand
This is a favorite summer staycation idea. Help your kids make a lemonade stand and sell lemonade. This is a great way for kids to learn the value of money, saving, and hard work. Encourage the kids to advertise their lemonade stand and count their money.
Learn more: Happy Mom Hacks
28. Host a Bake Off
Team up with your kids and host a bake-off. For added fun, you can make the bake-off themed: make Bavarian foods, french pastries, and/or Italian entrees! Kids will love learning about the different foods as well as eating them throughout the day.
Learn more: Baby Magazine
29. Puzzle Marathon
Pick a fun, difficult puzzle and puzzle away! Order in the food lounge in your pajamas with your favorite drinks and matching coffee mugs, and spend the day completing a puzzle that the entire family will love.
Learn more: Happy Mom Hacks
30. Nature Scavenger Hunt
Set up a family nature scavenger hunt! Create the perfect outdoor scavenger hunt with the ultimate list of nature items for kids to find throughout the neighborhood. Pair this activity with a family bike ride with sightseeing stops along the way.
Learn more: Happy Mom Hacks
31. Nerf Gun War
Stay home and have a nerf gun war! This is even more fun if the family shops together and picks out their favorite nerf gun toy. Use the list of games linked above to make a whole day out of fun nerf gun activities.
Learn more: Dart Dudes
32. Go Garage Sale-ing
Spend a day going garage sale-ing with the whole family. This is a great way to start a family vacation. You can find board games, yard games, camping items, etc. to help you plan and prepare for the perfect family staycation on a budget.
Learn more: Flanders Family Homelife
33. Complete a DIY Modeling Kit
Spend a day (or more!) working on constructing a model. You can use a Lego model, an airplane model kit, a model car kit, etc. Work together to create a masterpiece and enjoy each other's company.
Learn more: Lego
34. Create Your Own Puzzle
Use the kits linked above to create your own puzzle. Kids will love creating a puzzle out of their own artwork. Then, exchange puzzles and complete each other's masterpieces. This is a great staycation activity to do as a family or as a gift for grandparents.
Learn more: Amazon
35. Design Your Own Chalk Town
This is the perfect summer staycation activity that kids and adults alike will love. Use your driveway and sidewalks to create your own chalk town to play in. Make a bank, houses, a post office, a fast food restaurant, etc.
Learn more: B-Inspired Mama