Who doesn't love a good scavenger hunt? This printable guide to all sorts of different bugs including worms and slugs is sure to be a hit with your young learner.
Learn more: Preschool Powol Packets
22. Play With Water Beads
From water bead scooping, and funneling to sorting, this resource is full of sensory table ideas kids will love.
Learn more: Mrs. Plemon's Kindergarten
23. Blow Giant Bubbles with DIY Bubble Wands
After twisting the pipe cleaner into hearts, circles, or any shape of their choice, kids can attach beads to personalize their creations and blow bubbles all summer long!
Learn more: What Do We Do All Day
24. Make a Sand Handprint
Preserving your child's hand or footprint makes a heartwarming keepsake you will both cherish for years to come.
Learn more: Crafting a Green World
Summer is the perfect time to build a daily reading habit. This printable kit includes a reading certificate and journal. It's a wonderful way to sharpen the reading skills kids have developed during the school year while giving them a chance to summarize their stories with drawings.
Learn more: Kids Activities
Preschoolers will love making their own ice cream in a bag. Why not let them choose their own chopped-up fruit to enhance the simple vanilla recipe.
Learn more: Happy Toddler Club
27. Alphabet Tracing Popsicles
This fun popsicle activity gives kids plenty of upper and lowercase letter printing practice. You could also challenge them to put the popsicles in alphabetical order as an extension activity.
Learn more: Preschool Play and Learn
29. Frozen Paint Outdoor Activity
Throw together some washable paint, an ice cube tray, craft sticks, and painting paper and you're good to go. Kids are sure to enjoy experimenting with this frozen twist on traditional painting.
Learn more: Busy Toddler
30. Color by Code Summer Printable Set
Coloring by code is a great way to practice following instructions while building literacy and numeracy skills at once.
Learn more: Modern Preschool
31. Make an Outdoor Water Wall
This inventive STEM activity is a great opportunity for teaching about gravity and building problem-solving skills. Kids will be fascinated to see how water pools at the bottom and surely have lots of questions about where it comes from.
Learn more: Learn with Play at Home
This outdoor twist on sight word practice is guaranteed to be lots of splashy fun. It also gives kids plenty of fine motor practice and teaches them to follow multi-step directions.
Learn more: Homeschool Preschool
33. Beach Pall Painting Process Art
Kids are sure to enjoy dipping their beach balls into the paint to create all sorts of new and interesting shapes.
Learn more: Paper and Glue
34. Make a Paper Plate Sun 
This hands-on activity gives preschoolers plenty of fringe cutting practice, which does not require as much dexterity as regular cutting. It's a great way to build fine motor skills for more challenging cutting projects in later grades.
Learn more: A Dab of Glue Will Do
35. Ice Cream Sensory Bin
This ice cream-themed sensory bin gives young learners plenty of time chances for imaginative play. Challenge them to compete and see who can stack the tallest number of scoops on their cones.
Learn more: Fantastic Fun and Learning
36. Fun With Playdough Shells
This summer-themed activity is a great opportunity to discuss why animals have shells and how they use them.
Learn more: Mother Natured
37. Shell, Glitter, and Bubble Sensory Bottle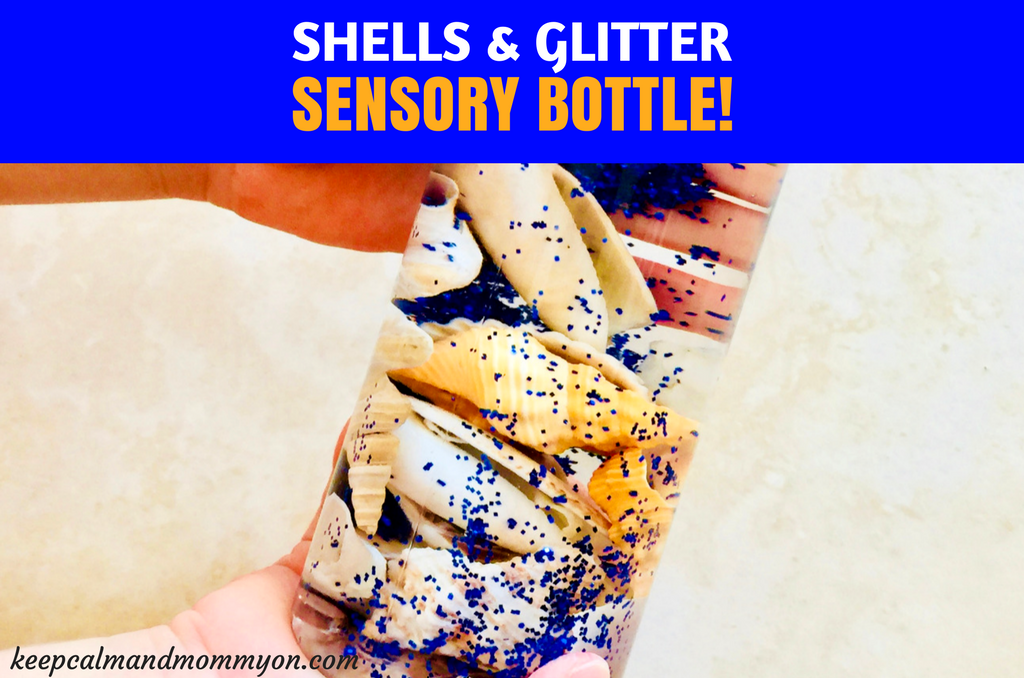 All you need are small shells, some blue glitter, and plenty of water for this super easy and engaging summer-themed sensory bottle.
Learn more: Keep Calm and Mommy On
38. Shower Curtain Painting 
This outdoor sensory painting activity will engage all your child's senses and gives them a chance to create without worrying about making a mess.
Learn more: Happy Toddler Playtime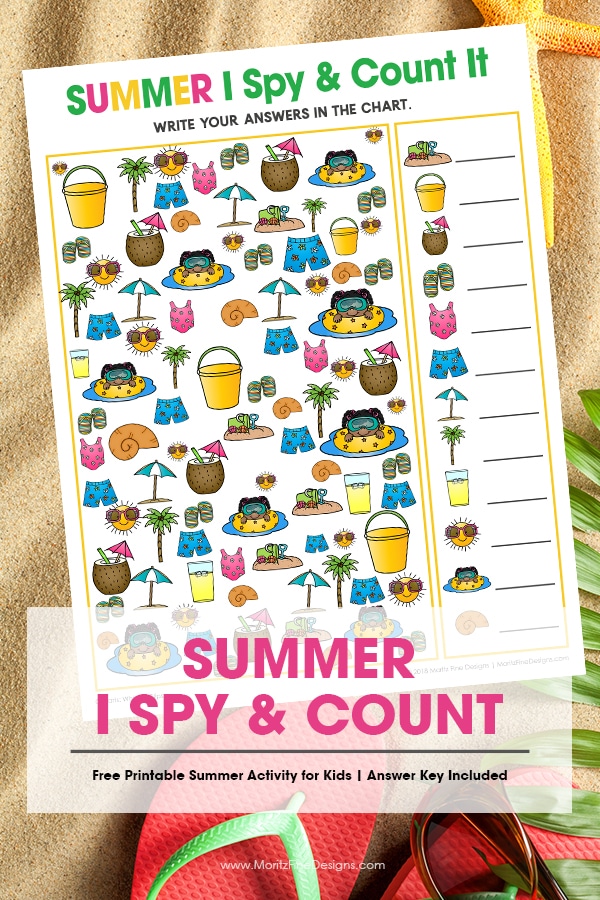 This summer I Spy game is a great way to practice counting skills. Why not turn it into a fun race to see who can find all the items first?
Learn more: Moritz Fine Designs
40. Ice Cream Writing Tray
Kids love ice cream and sprinkles. Combine the two in this colorful activity that gives them plenty of tracing and letter writing practice.
Learn more: Mrs. Plemon's Kindergarten