As a parent, it's your job to help your children navigate the stress and overwhelm that come with growing up. From making friends and the emotions of puberty to deciding on their values, your kids have a lot to get through. These 25 therapeutic activity ideas might help your kids and teen unpack their thoughts and feelings more effectively, as they traverse one of the most difficult stages of life.
1. Paper Mosaic
Making art is a naturally soothing activity. Your kids will automatically relax as they spend time focusing on arranging brightly colored pieces of paper into beautiful designs. Younger kids will also benefit from practicing the fine motor skills needed to pull off this activity.
Learn More: Pinterest
2. DIY Photo Puzzle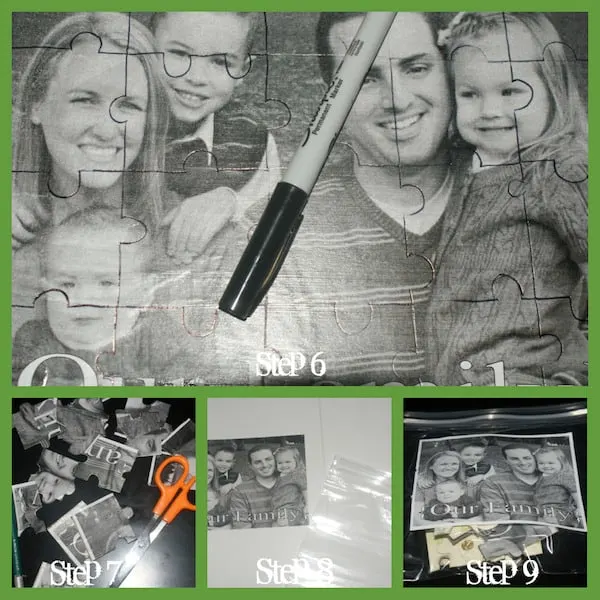 Remind your child or teen that they have a loving family and caring friends who support them no matter what. Help them craft a custom puzzle out of a printed photo of your family or a snapshot of their buddies.
Learn More: Pinterest
3. Make Custom Cookie Cutters
Start off by helping your child create custom cookie cutters out of recycled cold drink cans or foil containers. Encourage them to base the shapes of their cutters on things that they are grateful for like their pet, their home, or their favorite flower. Finish off by baking some yummy treats!
Learn More: Pinterest
4. Grow A Vegetable Garden
Encourage your kids to spend time outside; inhaling the warm breeze and getting their hands dirty. Creating a vegetable garden might teach your kid responsibility and healthy eating choices, all whilst treating them to a tranquil time outdoors.
Learn More: Pinterest
5. Eat In The Dark
Introduce your kids to mindfulness by making them a scrumptious snack that they need to eat with a blindfold on, or with the light off. When your child turns off their sense of sight to focus on the textures and flavors of the food on their plate, they will learn to appreciate their senses – and food – more.
Learn More: Pinterest
6. Dance Party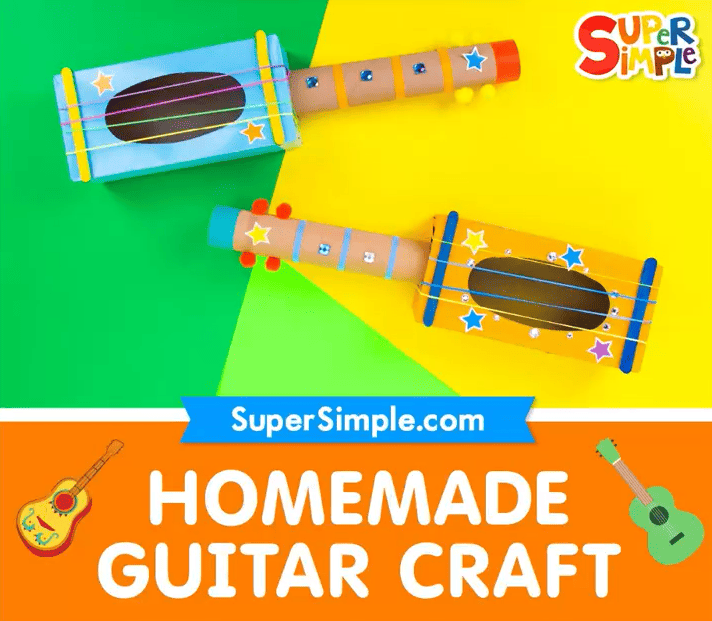 Dancing is a great way for your child or teen to let loose. Bopping to their favorite tunes will help your kid to shake out all the stress of an overwhelming day. Consider getting your child to make some DIY instruments for an even more fun experience.
Learn More: Pinterest
7. Obstacle Course
Encourage your child to fall in love with exercising from an early age. This habit will set them in good stead to take care of their health for years to come. Make exercise fun by putting together an engaging obstacle course in the backyard, using any materials you can find around the house.
Learn More: Pinterest
8. Hike With A Pet
Spending time with furry friends is a great way to destress, and your child will love exploring the great outdoors alongside their dog or cat. Be sure to put your pet on a leash for a safer, more enjoyable experience, and don't forget to pack lots of water.
Learn More: Pinterest
9. Write A Poem
Have your child practice their writing skills, whilst also getting in touch with their more sensitive side when you spur them on to write an original poem! If they're going through a difficult time, your child may use writing as an outlet for their feelings.
Learn More: Pinterest
10. Magazine Collage Vision Board
Your child may find it therapeutic to plan for their future by outlining their goals. Have them find pictures of things that they enjoy and things that they want to do more of, in a magazine. Your child can then stick the images together on a piece of cardboard, frame it, and hang it up in their room.
Learn More: Pinterest
11. Puppet Show With Friends
When your child spends time with their friends, they will be sure to relax. Socializing is a mood-lifter and it may also help your child overcome behavioral challenges. Throw together a playdate and ask the kids to put on a puppet show of their favorite movie. You can even challenge them to craft their own puppet stage.
Learn More: Pinterest
12. Have A Board Game Night
Playing board games urges your child or teen to interact with the family and practice planning skills. It can even give your kid a hit of dopamine if they win! Instead of playing Monopoly, have the whole family devise a new board game from scratch.
Learn More: Pinterest
13. Give Them The Day Off
Sometimes, the most effective way for your child to destress is for them to have a day off. Instead of bustling from extra-curricular to extra-curricular, or taking them from a party to a playdate, give them the day off. Let them unwind in whatever manner they wish to do so.
14. Take An Observational Car Ride
Teach your toddler, tween, and everything in between how to be more mindful by pointing out everything you notice on the car ride to school, after-school activities, or the mall. Have them do the same.
15. Play Make-Believe In The Pool
Swimming is not only a great form of exercise, but it's also fun for kids and parents alike. Hop in the pool and play a game where you pretend to be sea creatures, mermaids, pirates, divers, and more.
16. Host A Family Comedy Evening
The best medicine is definitely laughter. Teach your teen that it's okay to look on the brighter side of life by hosting a family get-together. Have everyone prepare a few jokes before presenting them. This will also help your child practice public speaking.
17. Gratitude T-shirt
Another great therapeutic activity idea for your child is to fill a T-shirt with everything that they are grateful for. By writing happy memories and their favorite things on a plain shirt with markers, your kid will spend some time remembering the things that make them glad to be alive.
Learn More: Pinterest
18. Candle Aromatherapy
Teach your child how to calm themselves through smell. Purchase, or make, a few scented candles. Next, light one candle at a time. Have them guess what the candle's scent is by tapping into their sense of smell.
Learn More: Pinterest
19. Paper Mache Letters
Using strips of newspaper and homemade glue made of flour and water, have your little one craft paper mache letters. They can spell out words like "Breathe". After hanging the finished word in their room, they will always have a lovely reminder to take it easy.
Learn More: Pinterest
20. Do Nothing
A therapeutic therapy idea that can help induce positive emotions in your child is simply letting them spend an hour doing nothing. By sitting quietly they will have a chance to organize their thoughts and clear their mind.
21. Social Interaction Bingo
Pushing your child or teen to engage with new friends is a great way to help them get over their fear of meeting new people. Head to the ice skating rink or park and challenge them to talk to at least three new people. Offer a reward to the first person who manages to do so.
22. PomPom Buddies
A therapeutic therapy idea that can help your older child overcome unresolved conflict is to craft PomPom creatures. Encourage your child to "speak through" their PomPom friend when they want to resolve a misunderstanding or fight that you may have had with them.
Learn More: Pinterest
23. Guess-The-Emotion Balloon Game
This creative activity will help your child to better recognize emotions. Simply write down an emotion on a few slips of scrap paper and place them into balloons before blowing them up. Next, pop them and act out the emotion on the slip of paper. Have your child guess the feeling you're acting out.
24. Perfect Playlist
Another therapeutic therapy idea that teens will enjoy is crafting a playlist according to a specific emotion. This will help them process life events and give them something calming to listen to when they're feeling frustrated by daily events.
25. The Nicest Thing
Sit down with all your kids or the entire family in a circle. Ask everyone to explain the nicest thing they have ever seen somebody do for someone else.