Race activities like the potato sack races and three-legged games have been a staple of fun school events and sports days for decades. Students love the opportunity to get into the competitive spirit of a race and love new and creative race ideas even more!
We have gathered 29 of the most fantastic Amazing Race ideas that will have your students rearing to go! Read on to learn more and give some of these awesome ideas a go!
1. Dress Up Relay
Gather a collection of dress-up clothes in a box. Team members must run to the box and put an item of dress-up clothing on before running back for the next person to go. The team who empties the box first wins!
Learn More: Family Education
2. Cup Blowing Challenge
In this fun racing game, students need to blow a ping pong ball across the tops of a number of cups of water. The goal is to keep the ball in the cups and not blow too hard so that it falls out.
Learn More: @alexpresley_
3. Pass the Ball Race
Two teams sit in rows behind two hula hoops. Teams must pass the balls positioned in their hula hoops to the end of their line as quickly as possible until there are none left.
Learn More: @neseliyuzlerburhaniye
4. Eye-Foot Co-ordination Race
This amazing race challenge is fantastic for improving students' coordination skills. Split your students into two teams and have them sit on the ground. Set up two lines of paper plates on either side of them and place balls on the plates on one of the sides. Students must then move each ball across to the paper plate on the other side.
Learn More: Baby Stars Estimulación Temprana
5. Toilet Paper Race
Un-roll the same length of toilet roll from each toilet paper roll and then place a cup of water on the last square of each. Players must then roll the toilet paper back up to bring the cup of water toward them without spilling any along the way.
Learn More: Austin Parks & Recreation
6. Hula Hoop Flip Game
This fun race activity requires students to move hula hoops from a stack in front of them. The trick is that they must flip them over their heads to place the hoops behind them. The winner is whoever moves the entire stack first.
Learn More: @anasinifi_etkinliklerimiz
7. Tunnel Pom Pom Racing
To engage in this amazing race activity, you'll need some pom poms, cardboard tubes, tape, and straws. Create a race course on the floor using tape and cardboard tubes for tunnels. Then, your students must move the pom poms through the course by blowing them with their straws.
Learn More: Best Toys 4 Toddlers
8. Caterpillar Races
This super simple race activity is easy to organize and will provide your students with hours of fun! Cut out the caterpillars and then fold them. Then, your students can use straws to blow the caterpillars around a race track or over a finish line.
Learn More: Chasing Those Moments
9. Pass the Water Relay Game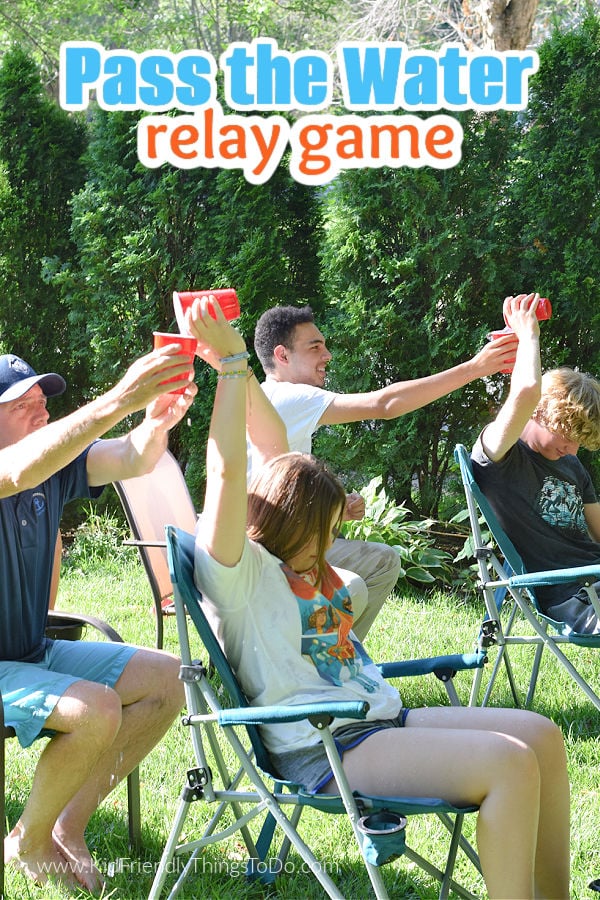 Students must work in teams to complete this activity. Successful teams will need to work together as each member needs to pass a cup of water to the player behind them- trying not to spill it!
Learn More: Kid-Friendly Things to Do
10. Counting Race Activity
This activity is perfect for young students who are still getting familiar with numbers. Students must race to put the correct number of balls in each hoop as directed by the number written inside the hoop.
Learn More: @serapogretmen
11. Relay Race Sports Activity
This physical challenge will test your students' athletic skills as they try out different methods of zig-zag sprinting. Split your students into teams and get them to compete to see which team can complete these drills in the fastest time.
Learn More: Prime Coaching Sport
12. Ball and String Obstacle Race
This ball and string race is a super fun game that students of all ages will enjoy! Create an obstacle board with lots of holes that a ball could potentially fall into. Players must then wind up a piece of string to reel the attached ball back in; being careful to avoid the holes along the way!
Learn More: @etkinlik.esma
13. Race to 100
This activity is a fun game that can be used with a wide range of students who have differing levels of mathematical abilities. Students start on the number 1, then roll the dice to move their counter up the chart. The first team to reach 100 wins.
Learn More: The Happy Teacher
14. Bottle Top Boat Races
This simple activity is great for younger students and even helps them strengthen their jaw muscles! Your students must first create little boats from bottle tops, play dough, and leaves or fabric for the sails. Then, students can race their boats over the finish line by blowing them with a straw.
Learn More: @craftmonsterz
15. Balloon Rocket Science Project
Follow the step-by-step instructions in the video to create your balloon rocket and line to race them on. Then, once the course is assembled and the balloon is inflated, let it go and watch your rocket zip across the line. Set up multiple lines so students can race their individual rockets.
Learn More: DIY Projects
16. Hula Hoop Hop Race
Students pick up the first hula hoop and must hop through the others to place it at the other end of the course. They then return to the start and repeat this until they have moved all hoops to the end. The winner is the student who completes this first.
Learn More: @launxtoys
17. Beach Ball Relay Game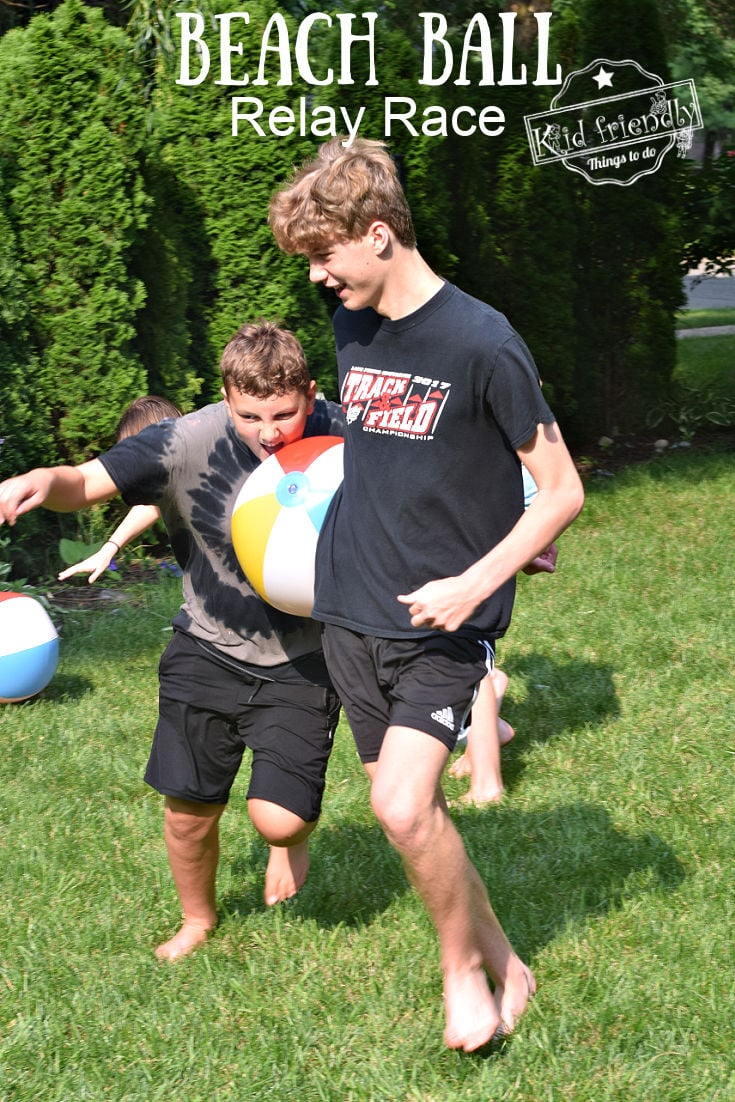 This game forces cooperation between team members as they are challenged to get the beach ball across the finish line without either player touching it with their hands. Create even more of a challenge by adding in an obstacle course and get your students to discuss their route planning to build good teamwork skills!
Learn More: Kid-Friendly Things to Do
18. Rubber Duck Math Race
This two-player game is a super fun math game for kindergarten students. Each player takes a turn to roll a number on the dice and for each number they get, they can progress over the corresponding number of tiles.
Learn More: Happy Toddler Playtime
19. Pool Noodle Frisbee Race
This amazing race idea helps kids develop their balance and coordination skills. Balance a Frisbee on top of a pool noodle at the starting line. Students must then keep their Frisbee balanced for the duration of the race!
Learn More: @raisingdragons4
20. Tic Tac Toe Race Game
If your students love a bit of competition, they will love this version of Tic Tac Toe! Using different colored beanbags, each team sends a single player to place one in a hoop. The goal is to get three in a row before the opposing team.
Learn More: InnovativeTraining 4all
21. Camel Race STEM Activity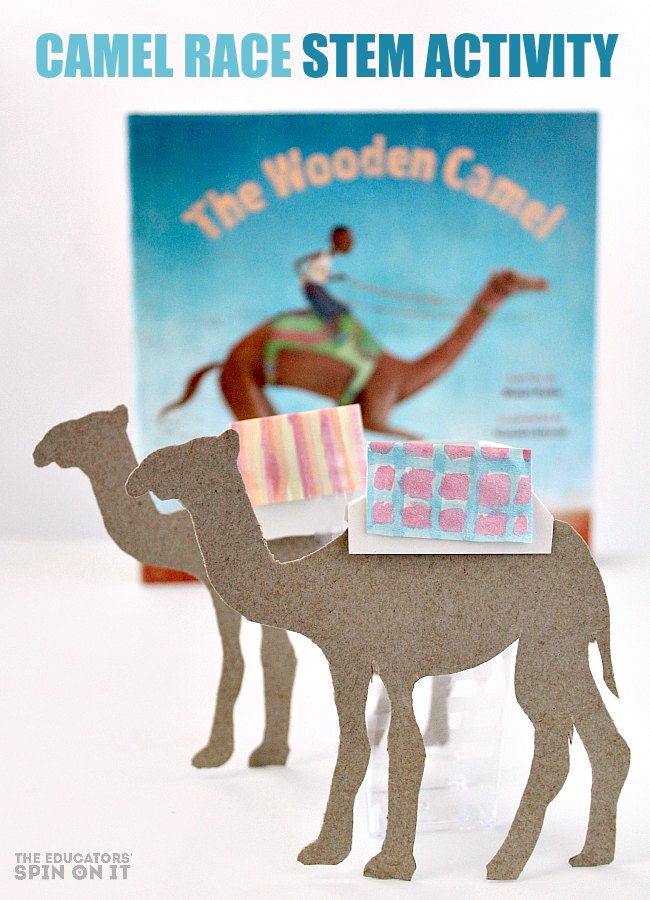 This amazing race task links with the book, The Wooden Camel which is a great hook for your lesson. After cutting out their camel template and decorating it with a painted mat for its back, students can attach a piece of straw to allow it to race along a track.
Learn More: The Educators Spin on It
22. Straw Rockets STEM Activity
Students can decorate their own rockets using the free printable templates. They then attach a pipette to the back and use a straw to launch the rockets. The student who assembles and launches their rocket the fastest and furthest wins!
Learn More: Buggy and Buddy
23. DIY Rubber Band Racer Car
Students can build their very own racing cars with this fantastic STEM activity. All they will need are some bottle tops, straws, wooden sticks, and a rubber band. They can then come up with some amazing race challenge ideas to put their racers to the test!
24. Race to Build: An Olympic-Inspired STEM Activity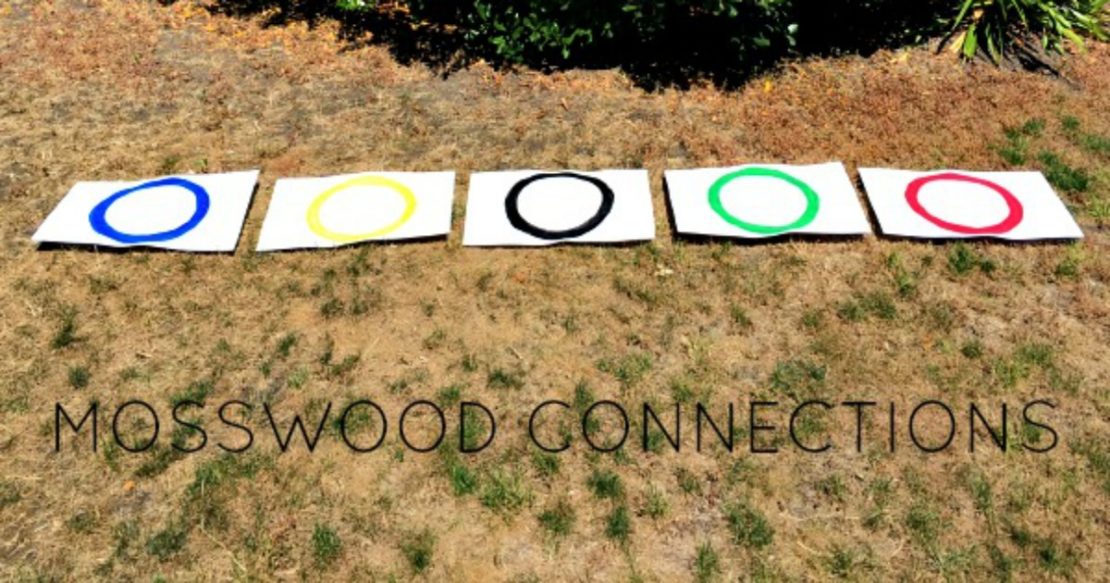 This clever development relay race challenges students to work as a team to build the tallest tower possible in a given amount of time. Students each take a turn running to their team's circle to add a piece to the tower from the building materials available.
Learn More: Mosswood Connections
25. Rock, Paper, Scissors Hoop Hop Showdown
This amazing race competition is super fun and is always a winner with students! The goal is to get all team members across the hoop course in time, but if you meet another player you must play rock paper scissors to decide who gets to continue on the path and who is eliminated.
Learn More: The World Rock Paper Scissors Association
26. Fill the Bucket Relay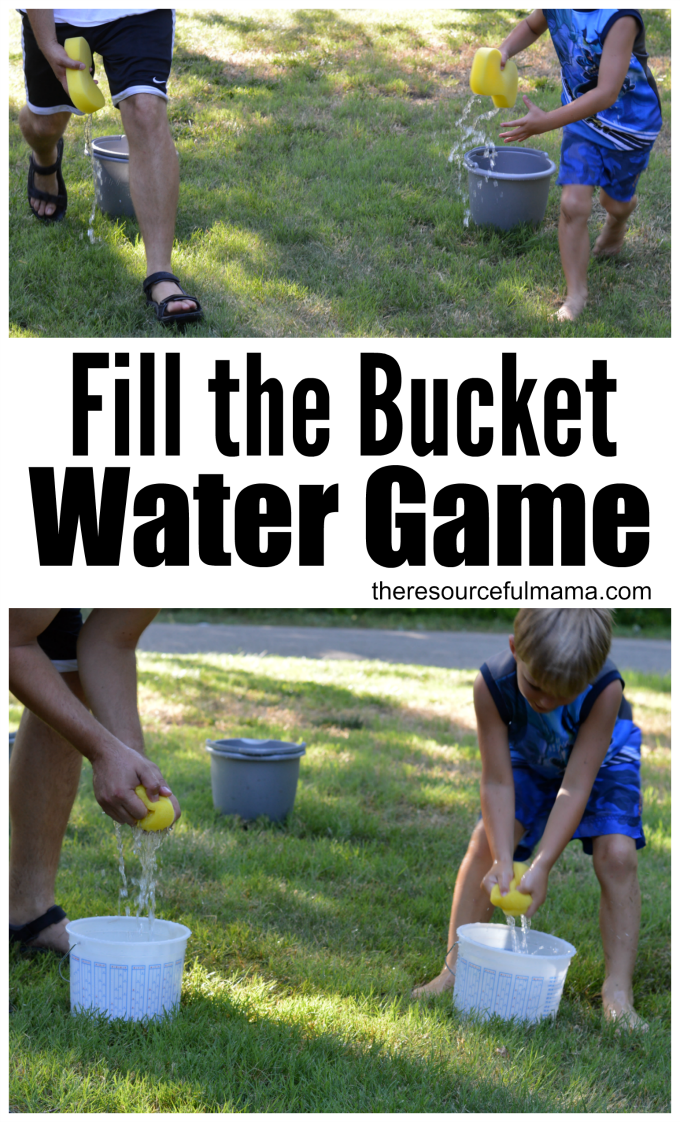 The goal of this sponge race is to fill a bucket with water using only sponges as a way to transport the water. This race works best as a relay-type event with different teams competing against each other.
Learn More: The Resourceful Mama
27. Water Cup and Squirter Race Activity
This activity is super fun! Kids can use a water squirter to propel their cups along a line and compete to be the first to get their cups to the end of the line.
Learn More: All For The Boys
28. Water Bottle Shoe Relay Game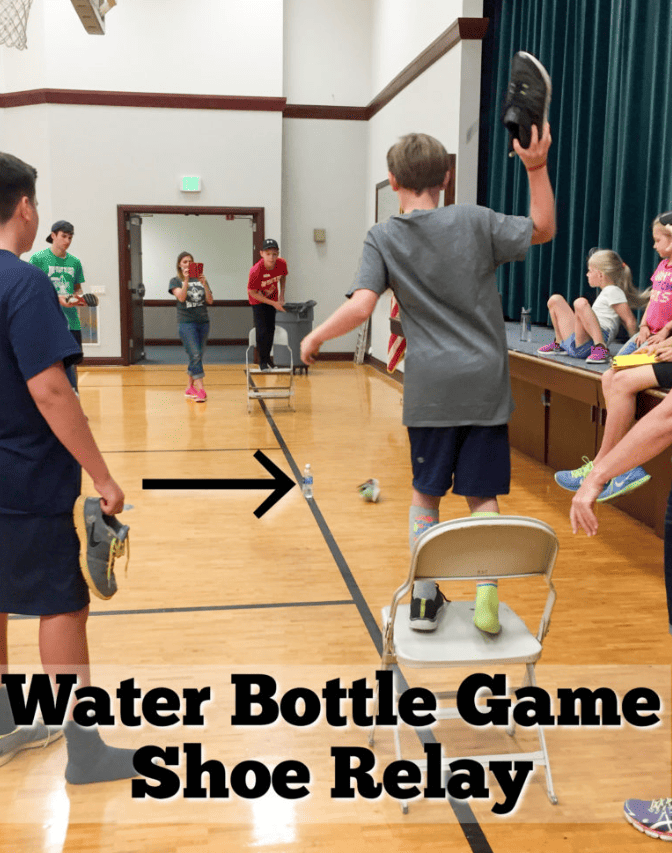 This simple game is easy to set up almost anywhere. Players take turns standing on a chair and throwing their shoes at a water bottle. If they miss, they must retrieve the shoe and try again until someone knocks the bottle over.
Learn More: Tip Junkie
29. Pop the Balloon Challenge
Each student must hop to a chair with a balloon between their legs. They must then burst the balloon by sitting on it before sprinting back and tagging their next teammate. The first team to burst all their balloons wins this competitive race.
Learn More: Katie Barton