Are you ready to spread some love and creativity in your classroom? In this collection of I Love You to Pieces crafts and activities, we'll explore unique ways to express affection and engage students in hands-on projects. From puzzles to collages, these activities are sure to help foster a sense of love, appreciation, and connection among your students! Get ready to have a blast and enjoy creating 16 memorable pieces to show how much you care!
1. Heart Puzzle Art
Let's piece together some love! In this activity, students will create heart-shaped puzzles using colorful construction paper. They can decorate each puzzle piece with words, drawings, or messages that represent their love for someone special. Once completed, the puzzles can be exchanged as heartfelt gifts to spread joy and appreciation.
Learn More: The Soccer Mom Blog
2. Love Collage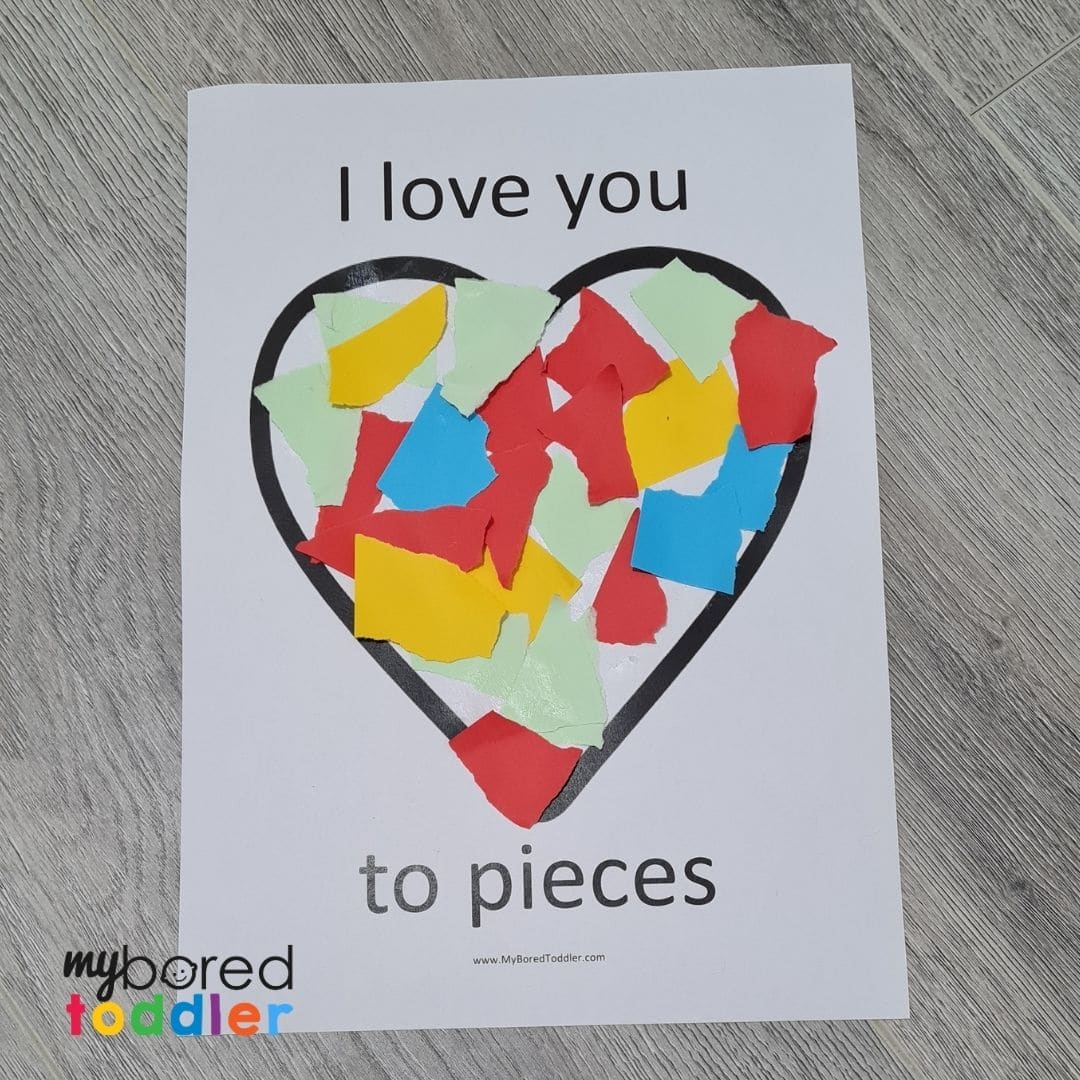 Time to get creative with paper and scissors! Students can begin by cutting out heart shapes from colored paper to create a beautiful collage by arranging them in unique patterns or designs. They can then round their crafts off by adding personal touches like photos, quotes, or meaningful symbols to make their collages extra special.
Learn More: My Bored Toddler
3. Love Notes Jar
Let's fill the air with love notes! In this activity, students will write heartfelt messages or compliments on small pieces of paper and fold them into origami hearts. Once folded they can fill a mason jar with these special reads to create a thoughtful gift that can be shared with family, friends, or classmates.
Learn More: Freebie Finding Mom
4. Mosaic Masterpiece
Get ready to craft a heartfelt masterpiece like no other! Prepare for the activity by having your learners tear small pieces of paper into shreds. They can then spend time gluing them together to create colorful mosaics in the shape of hearts or other love-related symbols. The finished craft is a special symbol of the power of love and unity.
Learn More: Scott and Heather Plus3
5. Love Keychains
Who wouldn't want to carry love wherever they go? Students can design and craft love-themed keychains using beads, strings, and charms. They can personalize each keychain with initials, symbols, or colors that represent their unique style and affection.
Learn More: Cucicucicoo
6. Love-inspired Bookmarks
Help your students connect through a love for reading! They can create personalized bookmarks to gift a friend using colored paper, markers, and decorative elements such as stickers and sequins. Encourage them to make them even more special by incorporating love-themed illustrations, inspirational quotes, or names of their favorite books into their designs.
Learn More: Mmm Crafts
7. Love Collage Photo Frame
Nothing like a special photo frame to capture and display those cherished memories! This activity invites learners to create unique photo frames using cardboard, craft materials, and photos of their loved ones. They'll decorate the frames with colorful patterns, symbols of love, and personal touches before finishing it off by adding a photograph!
Learn More: One Little Project
8. Love Mobile
Keep love floating around at all times when you create a love-themed mobile. Using craft materials, strings, and lightweight objects they'll be able to bring their creations to life. Prompt them to incorporate heart shapes, uplifting messages, and symbols of affection to further spread the love!
Learn More: Pinterest
9. Love Bracelets
We've all heard the saying about wearing your heart on your sleeve. Now it's time to wear it on your wrist! Your learners will love making their own love bracelets using colorful beads, elastic cords, and charms. They can even create patterns or spell out words like "love" or "care" using alphabet beads. Once finished, they can share them with a fellow pupil to create an atmosphere of comradery in the classroom.
Learn More: Projects with Kids
10. Love Rocks
Take your students outdoors and challenge them to collect smooth rocks. Once back inside the classroom, they'll transform them into uplifting keepsakes using paint, markers, or decorative materials. They can write inspiring messages, draw hearts, or create intricate designs on the rocks before placing them in the classroom to bring joy to others.
Learn More: Four Cheeky Monkeys
11. Love Tree of Gratitude
This activity tasks your students with creating a love tree. To begin, have them draw a tree trunk and branches on a piece of large poster paper. They can then cut heart-shaped leaves out of colored paper and write about things that they're grateful for. To bring everything together, have them glue their leaves onto the tree's branches.
Learn More: Frugal Fun 4 Boys
12. Love Box
Encourage acts of love and kindness with a kindness box! Invite your learners to decorate small boxes or containers with colors, patterns, and symbols of love. They can then write about kind deeds that they've witnessed or been a part of and place slips inside the box. The love box can then be passed around the classroom and students can take turns reading the messages to inspire and uplift one another.
Learn More: Community Today
13. Love Ribbon Dance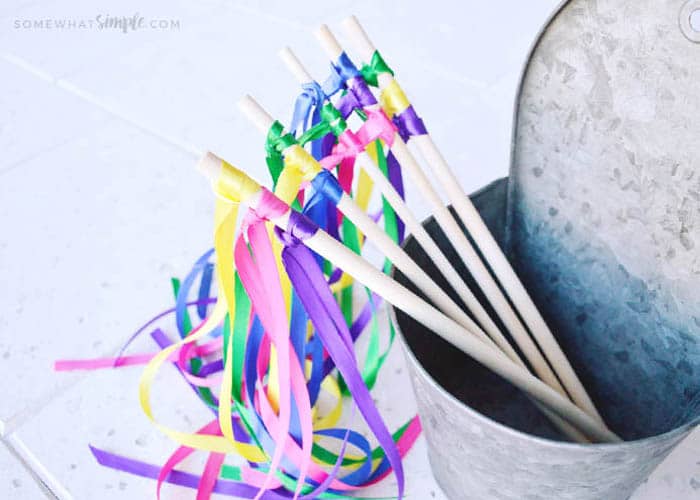 Spread the love as you boogey throughout the classroom. Invite your students to create ribbon wands using ribbons and dowels. To do so, they'll need to attach colorful ribbons to the dowels and, as a group, perform a ribbon dance to music.
Learn More: Somewhat Simple
14. Love Mural
Transform a blank wall into a canvas of love! Students can work together to create a love-themed mural. They can use paint, markers, or collage materials to design and decorate the designated wall with symbols of love, kind messages, and images that celebrate love and inclusivity.
Learn More: Cassie Stephens
15. Love Poetry Slam
Why not spread the love by hosting a special poetry evening? Students can write and share love poems or spoken word pieces. They can explore different forms of love, express gratitude for loved ones, or advocate for a more compassionate world.
Learn More: Wolsey Hall Oxford
16. Love and Empathy Discussion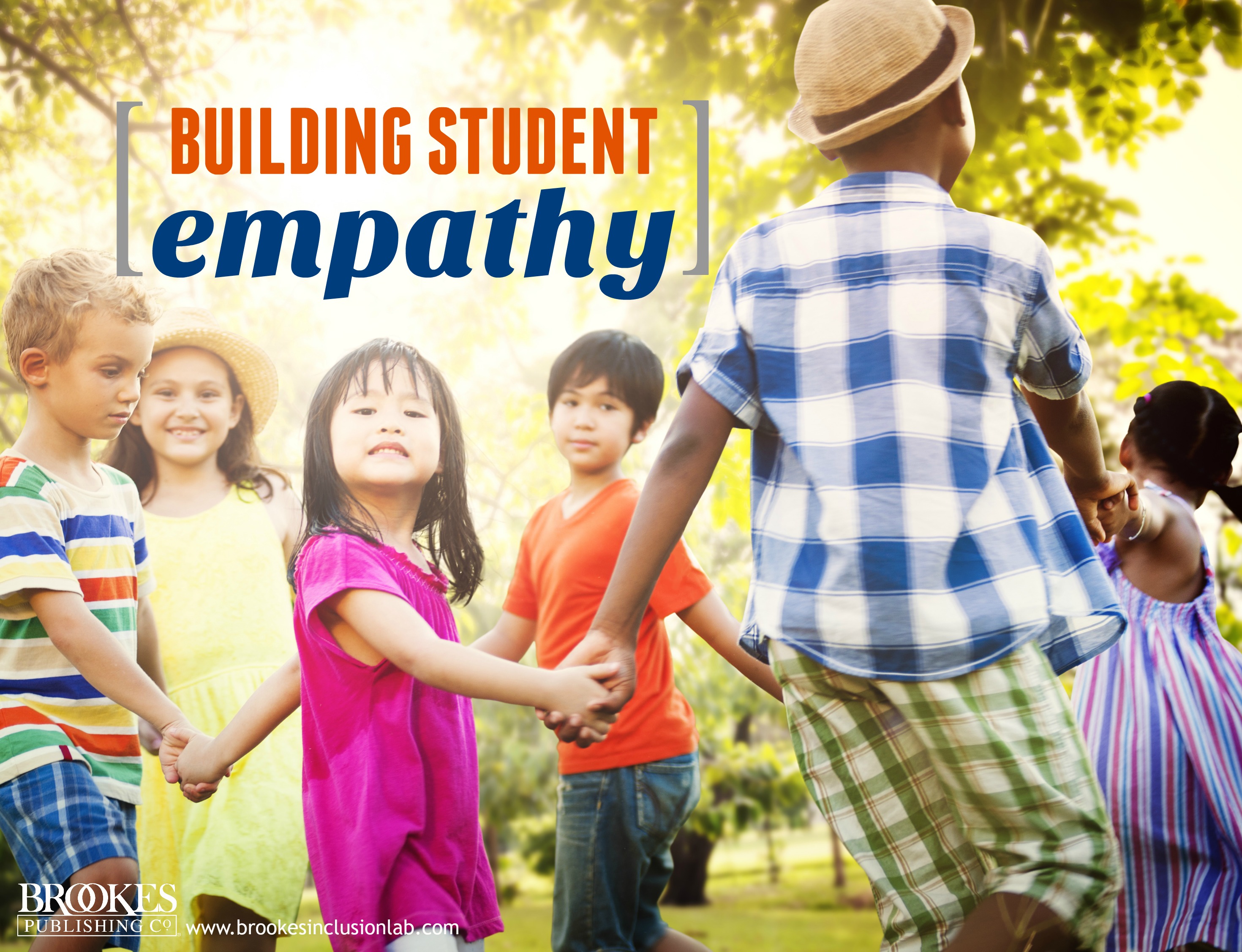 Engage students in a thoughtful conversation about love and empathy. You can lead a discussion where you invite your learners to share their experiences of love, kindness, and empathy. They can discuss the impact of these emotions on individuals and communities and brainstorm ways to cultivate more love and empathy in their daily lives.
Learn More: Brookes Publishing